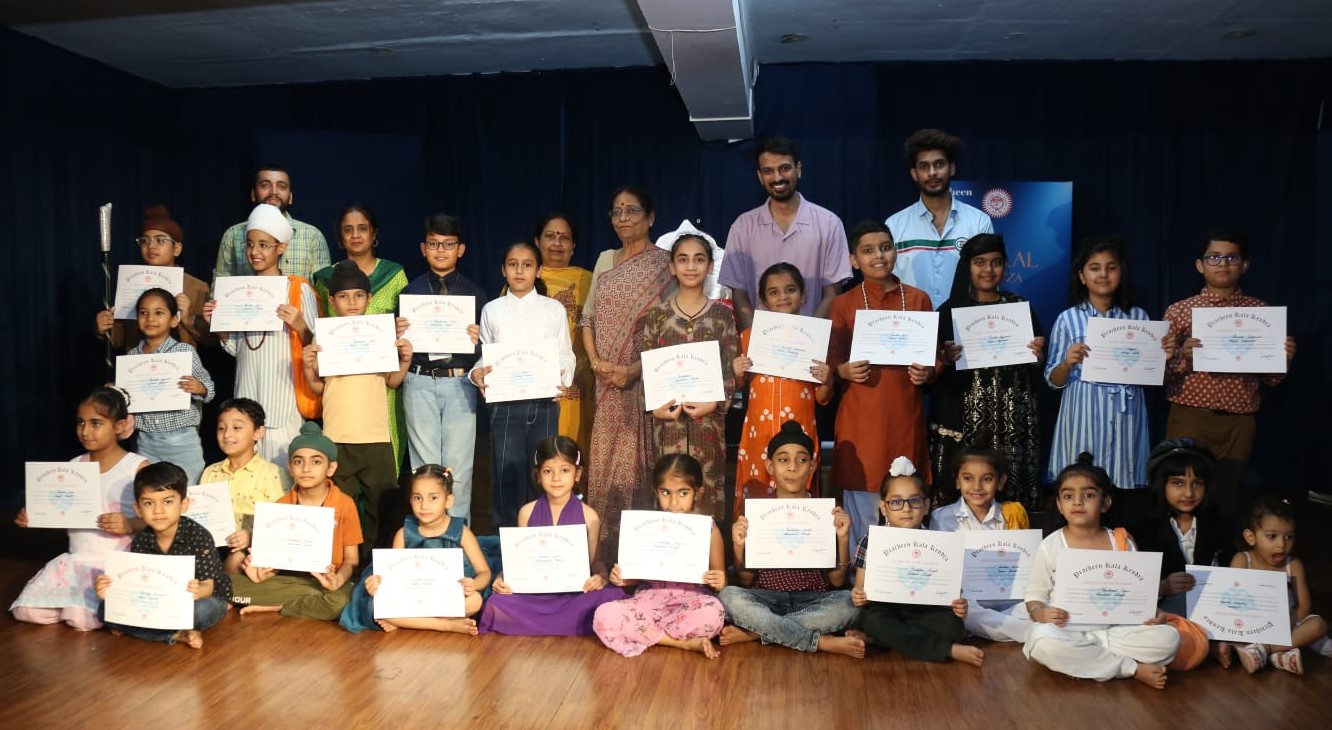 8 June 2023
YOUNG ARTISTS AT THEIR CREATIVE BEST IN THE THEATRE WORKSHOP
ELECTRIFYING PERFORMANCES BY THE YOUNG ARTISTS AT THE CONCLUSION OF THE THEATRE WORKSHOP AT MOHALI ORGANIZED BY PRACHEEN KALA KENDRA
About 30 students aged between 5 and 15 years participated in a month-long Summer Theatre Workshop organised by the Pracheen Kala Kendra at the Dr. Shobha Koser Indoor Auditorium, Mohali Complex of the Pracheen Kala Kendra.
Renowned talented theatre artist, Rishabh Sharma who is doing PhD from Veer Bahadur Singh Purvanchal University and learnt Theatre Art from Theater Alankar, familiarised the students all about stage performance along with dialog delivery and other fundamentals of drama. Rishab Sharma has displayed his talent in many street plays, and teaches Theatre Art in many schools and colleges.
The program started with fun-filled songs, in which small children presented a beautiful dance that won appreciation. The participants presented the play, 'Andheri Nagri Chaupat Raja', a political satire depicting the present political scenario and at the same time highlighted the responsibility to contribute our services of the young to the development of our nation instead of going abroad for employment. The Program concluded by presenting a beautiful dance, amid applause from the audience.
Dr. Shobha Kosar, the Registrar of the Kendra honoured the young artists with certificates and encouraged the students and  teachers with words of appreciation.