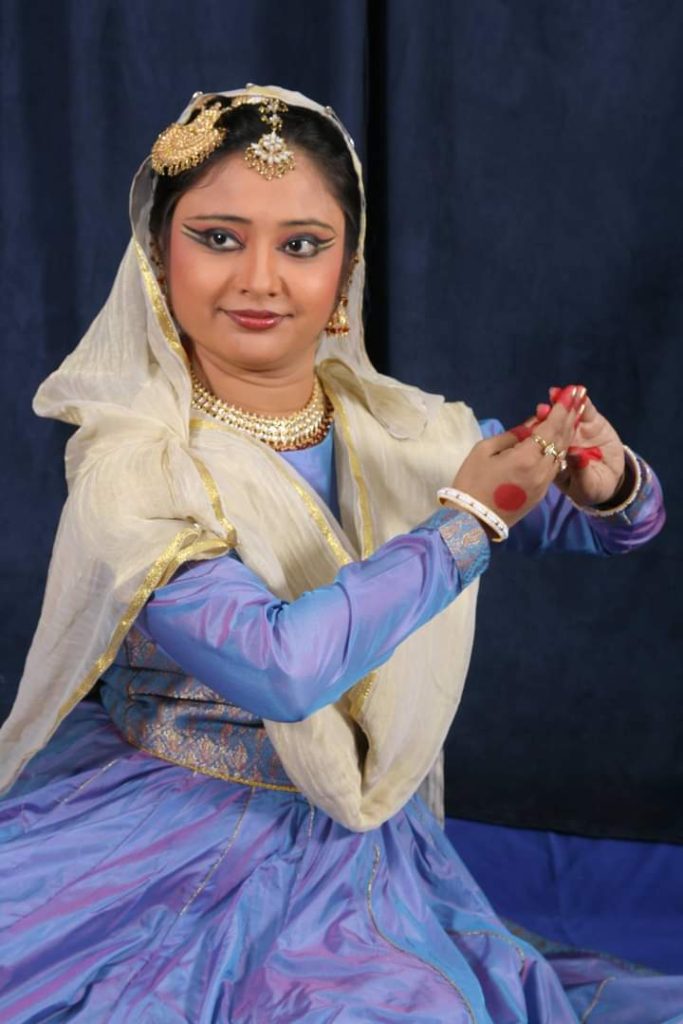 28 April 2023 /
DHAMAR DANCE INSTITUTE, Bangalore presents WORLD DANCE DAY on Saturday/ 29 April 2023 from 5:30 PM at Gyan Manch, 11, Pretoria Street, Kolkata – 700071
Renowned musician Swarup Paul (Vocalist) and Mrs Moumita Rakshit, H.M. of Abhinav Bharti High School will be the Chief Guests of the event.
FESTIVAL DIRECTOR/ SANCHITA LAHOTI
ANCHORS / ARIJIT BHATTACHARYA AND SAYANI DAS
PROGRAMMES
VASANTI JOSHI – BHARATNATYAM – BADODARA
AMRITHA VENKATRAMAN- BHARATNATYAM – BANGALORE
SHRAAVYA SATYANARAYAN- BHARATNATYAM – BANGALORE
CHANASYA DAS – ODISSI – BANGALORE
DR. MADHURA MUKHERJEE – BHARATNATYAM – KOLKATA
NB GANDHARBI CMAC – RABINDRA NRITTYA – KOLKATA
CREATION PERFORMING TROUP – RABINDRA NRITTYA – BOLPUR SHANTINIKETAN
PURVAI SANNSKREETIKALA VIKAS KENDRA – ODISSI & KATHAK – KOLKATA
SAHELI – CLASSICAL FUSION – KOLKATA
RUMPA MALI – BHARATNATYAM – KOLKATA
DHAMAR DANCE INSTITUTE – KATHAK – BANGALORE
"I started learning Kathak at Nupur Zankar under the tutelage of Guru Smt. Shila Mehta and completed MA in Kathak Dance from Sri Krishna University, MP and done Ph.D.
I have a junior diploma, Senior diploma as well as Sangeet Prabhakar from Prayag Sangeet (Allahabad University), another senior diploma from Trailokya Sangeet Parishad (West Bengal), also obtained a Sangeet Bhushan diploma in Rabindra Sangeet," says Sanchita Lahoti, founder Dhamar Dance Institute, Bangalore.
Sanchita Lahoti has conducted various programmes in India and abroad including International Dance Festival 2009 Savannah, GA, USA; Republic Day celebration in Dubai Indian Embassy 2017 & in Bali Indonesia 2018; Cultural Exchange Programme in Nepal, Kathmandu 2018 and Workshops on Indian culture through Bollywood Georgia Southern University in Aug – Sept. '09 USA and workshop & Lecture Demo in Vienna,Slovakia, Czech Republic 2016.