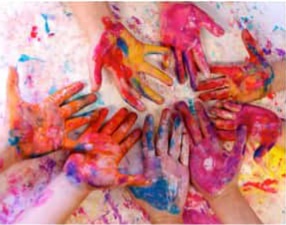 6 May 2023
WORKSHOP – COLLABORATIVE PAINTINGS
ARTIST MATTHIEU CHARBONNEAU
On Sunday/ 7 May 2023 / 4.00 PM – 5.30 PM
TASMAI- a Centre for Art & Culture, Pondicherry conducts a WORKSHOP- Collaborative Paintings by artist MATTHIEU CHARBONNEAU from France, who has explored and lived on the five continents of the Planet Earth for 15 years.
Since 2013, with autistic children to use art in therapeutic support, he has tried to use several media such as painting, theatre, puppets or sound vibration to develop the workshop that connects with all.
The artist has been on a spiritual path, close to nature since his childhood, integral yoga, gardening and contemplation are part of his life.
The Collaborative Painting Workshop is open to all ages. Enjoy creativity.