13 July 2023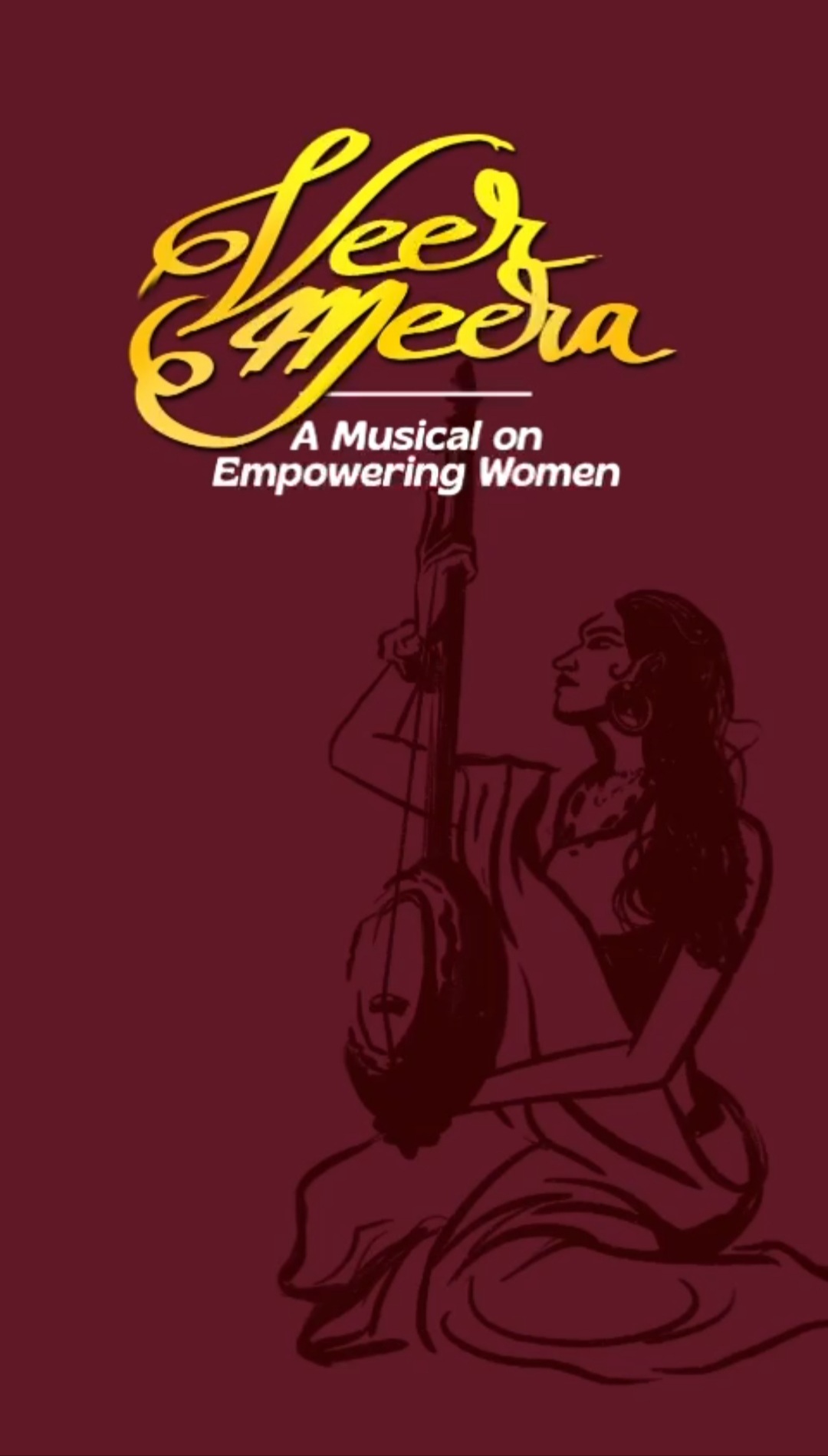 VEER MEERA – A Musical on Empowering Women.
Music composed and will be sung by Padma Shree & SNA awardee VIDUSHI SUMITRA GUHA
VENUE
CHANDIGARH/ 15 JULY 2023 @ 6.30 PM / Tagore Theatre, Chandigarh
DELHI / 26 JULY 2023 @ 6.30 PM / Kamani Auditorium, New Delhi
Veer Meera – Choreographed and performed by SHINJINI KULKARNI, Kathak Exponent. Accompanied by Dr. Samia Mahbub Ahmad, Maryland State (USA)
Veer Meera: A Musical on Empowering Women, celebrates Meera Bai's remarkable courage and unwavering devotion to Krishna.
"Veer Meera – A musical on Empowering Women that spreads the message of women awakening and liberation by showcasing the ideology of brave Meera Bai and her warrior spirit.
Despite facing societal and familial constraints, Meera Bai fearlessly paved her own path, challenging norms and voicing against injustice. The story of Meera serves as a beacon of inspiration, symbolizing the strength, resilience, and indomitable spirit of women. Through this musical, Meera Bai's legacy will be celebrated to empower women to embrace their true selves and realize their potential," says the renowned musician Padma Shree and SNA awardee Vidushi Sumitra Guha.
Immerse yourself in an enchanting evening celebrating the 16th-century mystic poet and devotee of Krishna, Meera Bai. Conceptualized and composed by Padma Shri and SNA awardee Vidushi Sumitra Guha and her senior disciple Dr. Samia Mahbub Ahmad along with Kathak exponent Shinjini Kulkarni, granddaughter of Kathak Maestro Birju Maharaj, this musical extravaganza combines soul-stirring music, bhakti and inspirational songs, dance and celebration of women achievers.
The script is written by Pandit Vijay Shankar Mishra, a renowned writer and musicologist. Accompanied by the renowned artists Shri Suman Chatterjee on Tabla, Shri Anurodh Jain on Percussion, Shri Abhishek Kumar on Keyboard and Shri Devendra Kumar on Flute will inspire all.