11 August 2023 /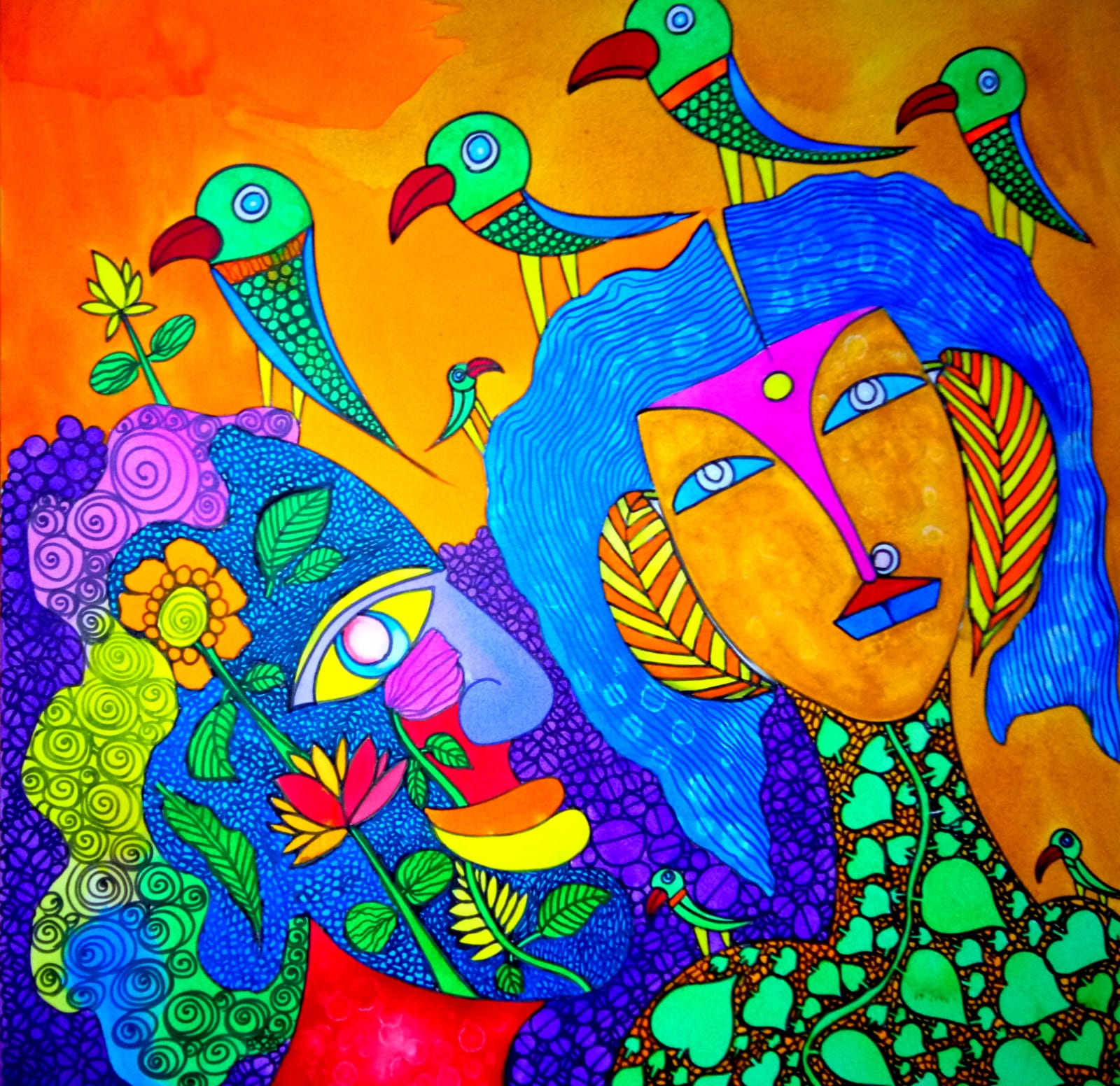 TWO MEN ART SHOW
ARTISTS V. IYYAPPAN & R. JONES EMMANUEL
INAUGURATION OF THE SHOW: 11 August 2023 /5.00 PM
VENUE:  No.58 PERUMAL KOIL STREET, PONDICHERRY 605001.
"My art works always express contemporary form of art. Mostly I am using a wide array of warm and cool colours, transparency effect, texture and lines in my works," says the artist V. Iyyappan.
V. Iyyappan has participated in the Group shows conducted by Pondicherry Art Academy in 2017, 2018 and 2019; Sega Art Gallery; Ashram Art Gallery and Tasmai Art Gallery at Pondicherry.
"I am very much focused on portrait painting creative composition. I often visit villages and paint on the spot. After graduation, I am working as graphic designer in a design agency. I also do traditional art work," says the artist R. Jones Emmanuel.
Jones Emmanuel studied BFA from Government College of Art and Craft, Chennai. He also conducted solo and group shows including at Vanna Aruvi Art Gallery and Aurodhan Art Gallery at Pondicherry.
THE SHOW WILL CONTINUE TILL 10 SEPTEMBER 2023.