26 April 2023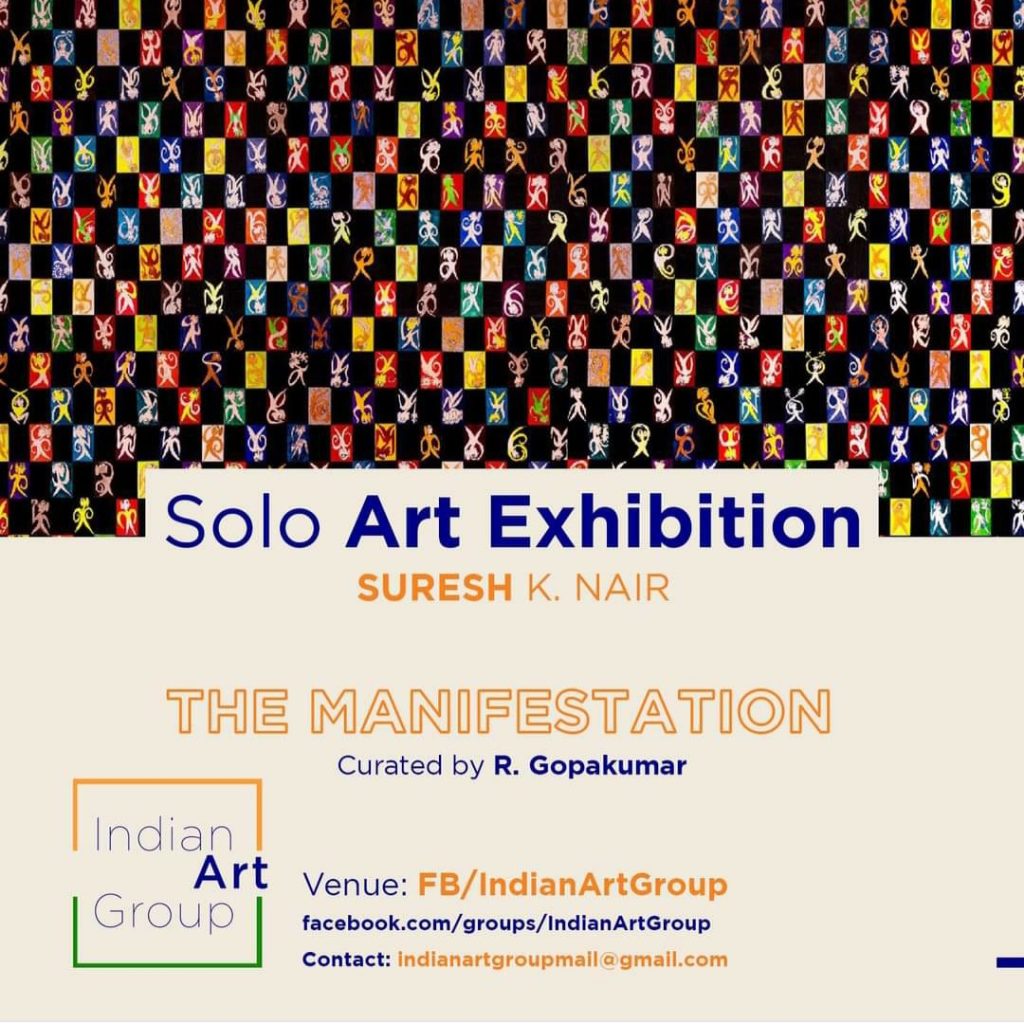 THE MANIFESTATION – AN ONLINE SOLO ART EXHIBITION BY RENOWNED ARTIST SURESH K. NAIR
CURATED BY R. GOPAKUMAR
VENUE: FB / IndianArtGroup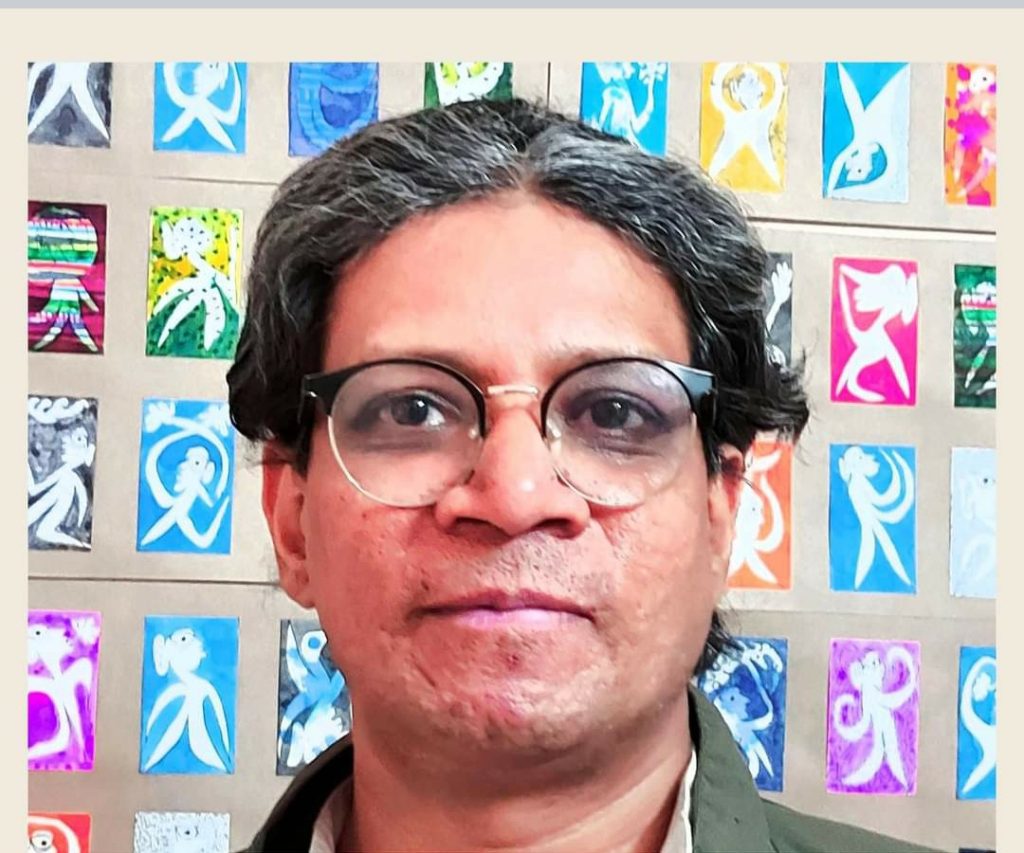 "My journey as an artist has been shared between five significant cultural spaces: Vellinezhi ( my native village), Guruvayur in Kerala, Santiniketan, Temple University, Philadelphia and Varanasi that are filled with activities, vibrancy of life, tradition and manifestation. My practice, as I continue to observe, reverberates the interspersing of visual elements that have been accumulated from all the sources and styles. My inclination to document moving images, inspired by the classical dance forms in Guruvayur, Kerala continues to provoke me even today. The Project, I completed for the French Artist, Brijith Reveli during my Guruvayur days, provided a turning point to my work," says Suresh K. Nair, artist of international acclaim.
"In Santiniketan, I grew with the writings of Rabindranath Tagore and the guidance of K G Subramanyan and learned to expose myself to multiple mediums of art making ranging from wall painting to cement murals, inspired by classical and traditional music.
It filled me with confidence and as a result, I received my Fulbright fellowship to visit Temple University in the US to experiment with my art, where I was introduced to the Mexican mural and other global art traditions," he shared.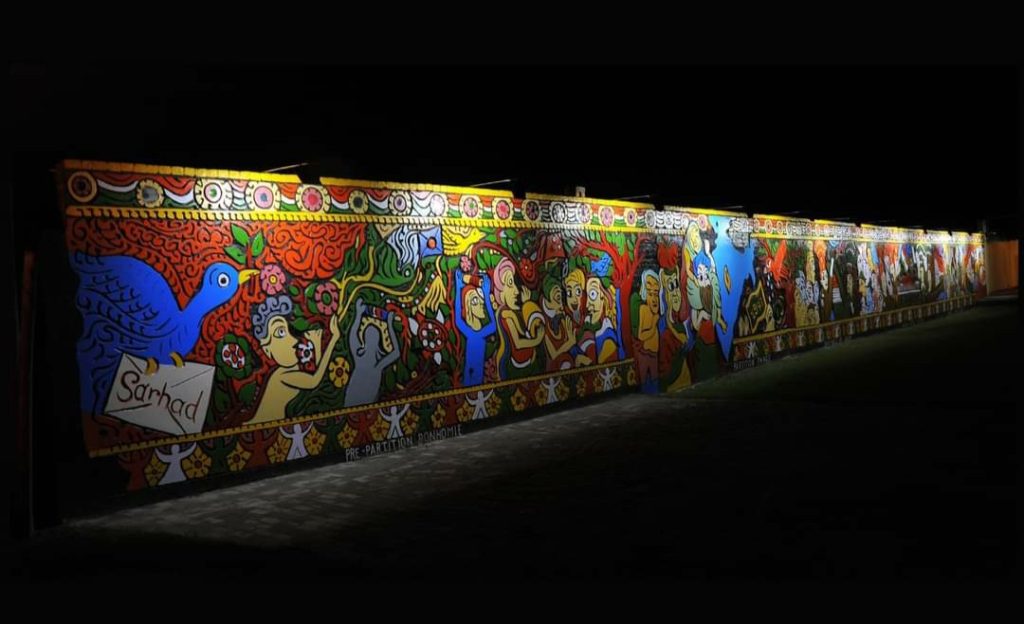 "As a teacher in Painting, I joined Banaras Hindu University, Varanasi and the city welcomed me with its varied sounds, music and rituals.
With the passing years of my life, the reverberating Vedic chanting, the evening Ganga arati, the sounds of cycle rickshaws, all became part of my life and enthralled me with its very special and divine sounds. It is with such a backdrop that I started documenting the sounds and music of Varanasi through calligraphic drawings, which evolved into a body of five thousand drawings based on Indian Classical Music. The form has matured from documenting a moment of movement in Kerala to transforming sound into images in Varanasi.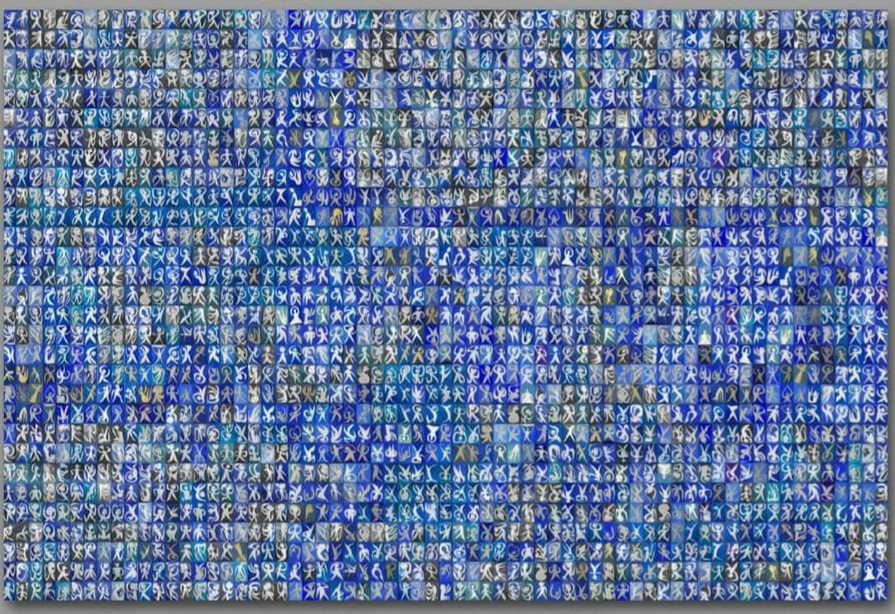 My works are essentially autobiographical. My recent body of work in miniature form present evidence to the isolation, enforced by the global pandemic, with these all experience I am looking some TechART , AL, ML or Musicians, Performers or any other collaborators for my innovative Public Art Projects," says the eminent artist, Suresh K. Nair.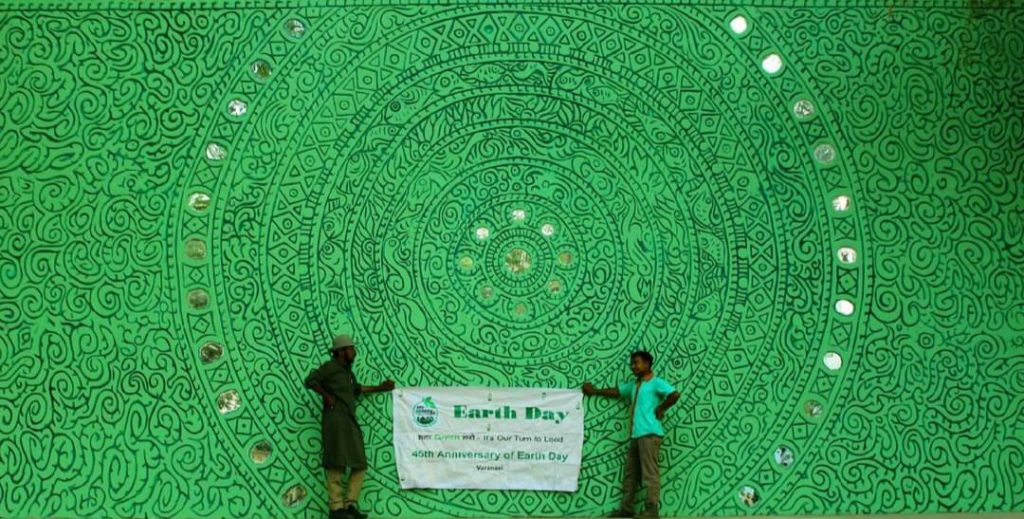 Recently Suresh K. Nair has completed a unique contextual Portrait – Sivalinga at the Lal Bahadur Shastri International Airport, Varanasi to welcome the International delegates of the upcoming four-day mega event, Conference of the Heads of Nations of G20 Summit 2023.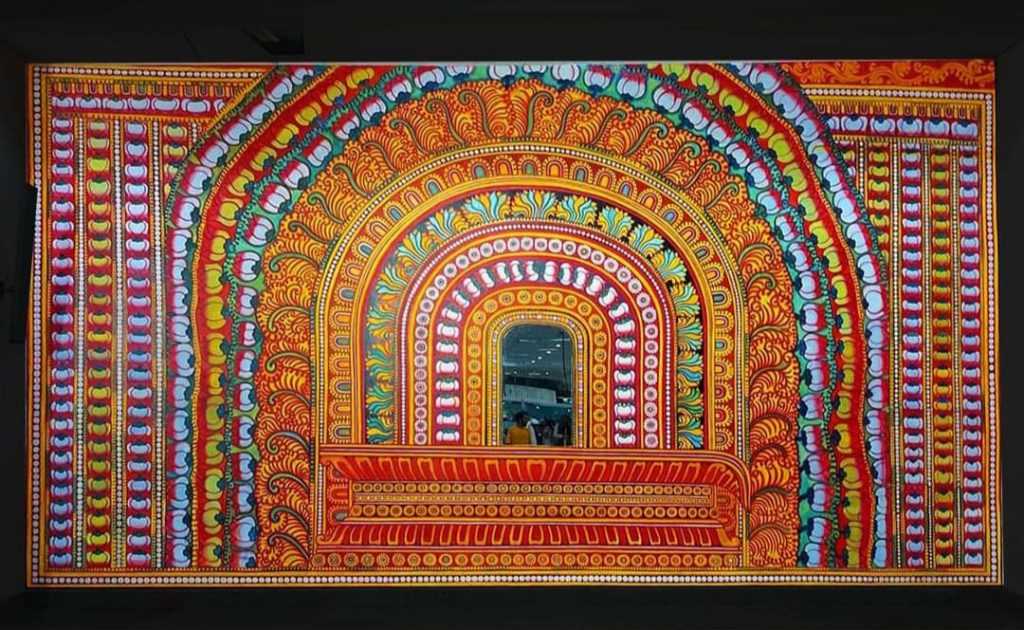 The biggest Shivalinga in mural work has been designed by eminent artist Suresh K. Nair, Professor of Visual Arts at Banaras Hindu University, owes its resemblance to the renowned South Indian Rameshwaram Temple's Shivalinga which has its strong and ancient linkage to the Holy Kashi.
The Online Solo Exhibition curated by R. Gopakumar, renowned Indian contemporary multidisciplinary artist, Curator and India's first major digital art collector living and working in Bahrain is on show now. Through Indian Art Group, he uses art and technology and discusses environmental, social and political issues at large.