3 August 2023 /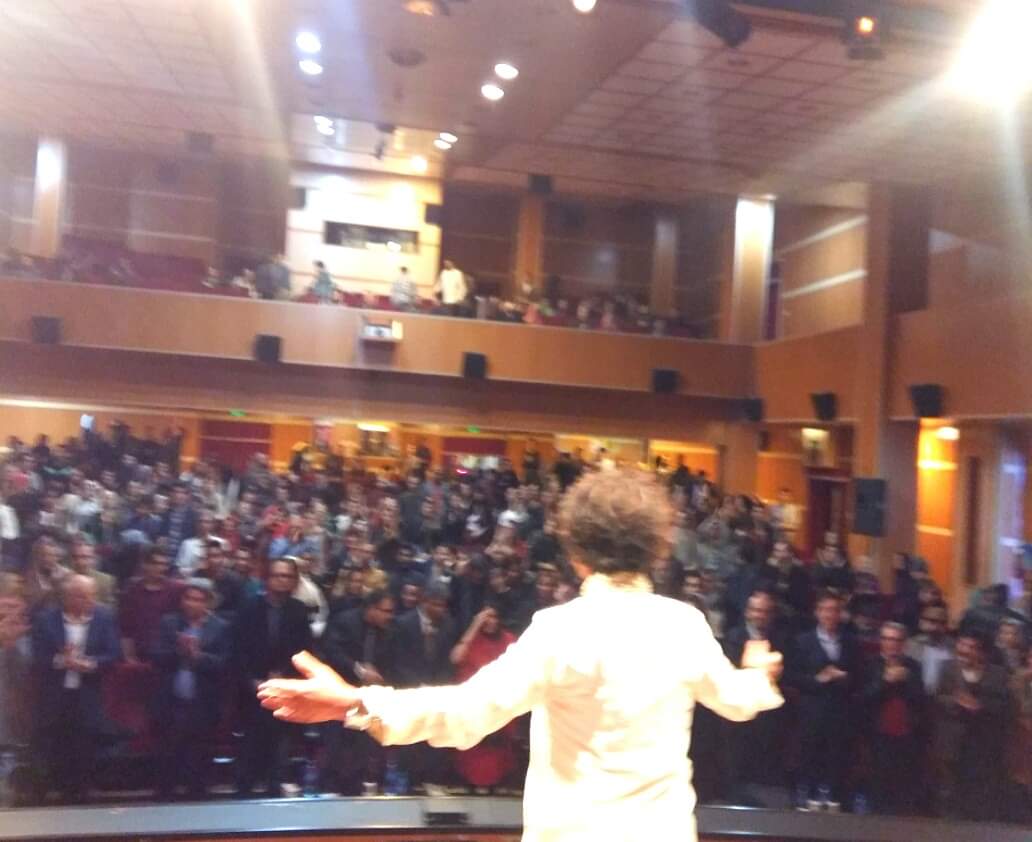 The Indian violin maestro Dr. Mysore Manjunath mesmerised the audiences at various prestigious venues, special concerts at the heritage Churches, Oxford University and Cambridge University
Gifted Violin Maestro Dr. Mysore Manjunath, along with his brother Maestro Mysore Nagaraj and Young and sensational Sumanth Manjunath mesmerising the audiences world over. 
Recently he has performed in many prestigious programmes and special concerts including at the University of Oxford , Hooglandse Church in Netherlands, Groningen Hall, grand Hooglandse Church in Leiden, Paris University Campus Concert, Special Workshop for University of HKU in Netherlands and Marquette Lez Lille conservatoire In Lille, France.
The renowned musician Dr. Mysore Manjunath has shared photographs of his Europe Programmes participated along with his talented son, Sumanth Manjunath during last month. His brother and renowned musician Mysore Nagaraj performed with him in the U.K concerts.
HKU University, the foremost universities in the Netherlands has invited Dr. Mysore Manjunath, the Cultural Ambassador of India and his son, Sumanth Manjunath with great enthusiasm and response. The special concerts and academic lecture demonstrations were also attended including at the renowned Greek Orthodox Church in Germany and Friesenberg Church in Switzerland.
"My recent Europe Violin Concert Tour at various prestigious venues, Workshops at important Universities and conservatories, special concerts at the heritage Churches and Oxford University, Cambridge University were immensely successful with huge appreciation and response," shared Dr. Mysore Manjunath, internationally acclaimed musician.
Renowned Mridangam Vidwan Sri B.C.Manjunath was in the Mridangam during his Europe concerts.
Eminent Music professor and great Flute player Prof Ned McGowan played a few concerts along with Dr.Manjunath and Sumanth Manjunath during their concert tour.
Their special concerts in the Netherlands enthralled a huge number of music lovers.
Dr. Manjunath was also a part of the eminent faculty at the reputed IRC course in Indian Music and Rhythm conducted at the HKU University in Utrecht.
Dr. Mysore Manjunath represented the University of Mysore as its cultural ambassador at all these reputed events.
Dr. Mysore Manjunath is one of the youngest recipients of the Sangeet Natak Akademi Award by the Government of India and the Rajyotsava Award by the Government of Karnataka. He has performed in many highly reputed World Music Festivals and conducted Jugalbandi and fusion programmes.
The great Sitar legend and Bharath Ratna Pandit Ravi Shankar complemented his music and called him the 'Prince of Mysore' when he attended the prestigious live concert of Dr. Manjunath at San Diego in 2012.