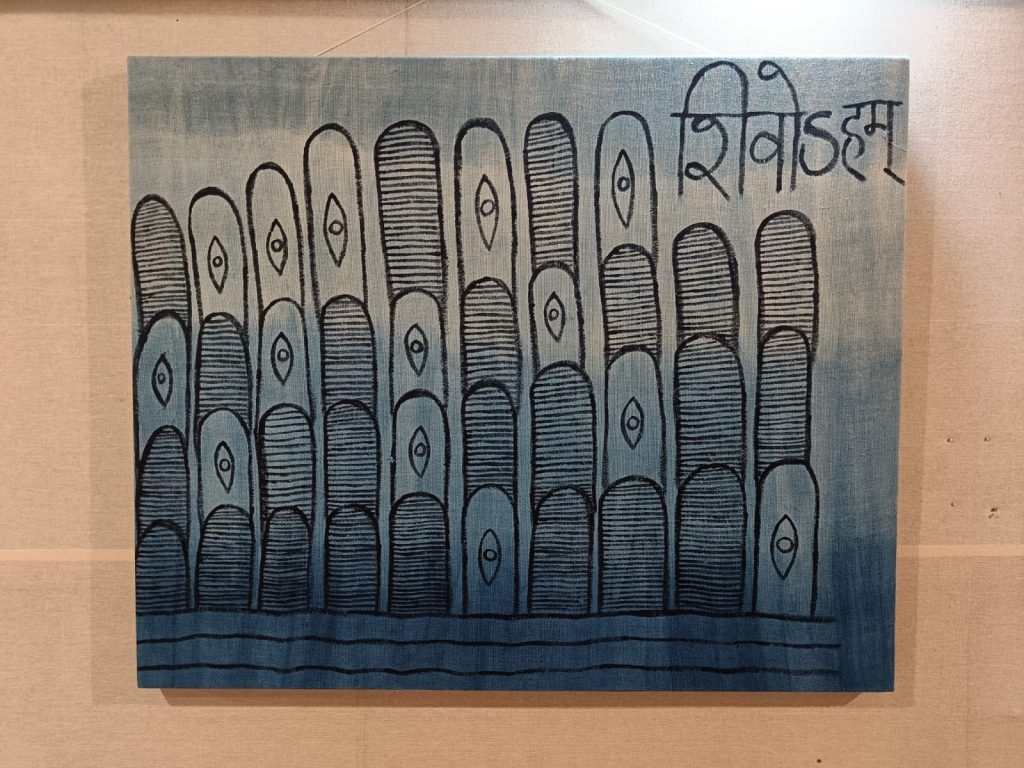 5 April 2023
TEXTILE PAINTINGS by SANGEETA GUPTA 
THE FACULTY OF FINE ARTS, MS UNIVERSITY, BARODA presents AADIYOGI SHIV – A journey into Cosmic Indigo, a solo exhibition of renowned artist SANGEETA GUPTA from 5 April 2023 to 8 April 2023 at Baroda, Gujarat.
Ms. Mala Pradeep Sinha, textile designer and founder of Bodhi inaugurated the Exhibition.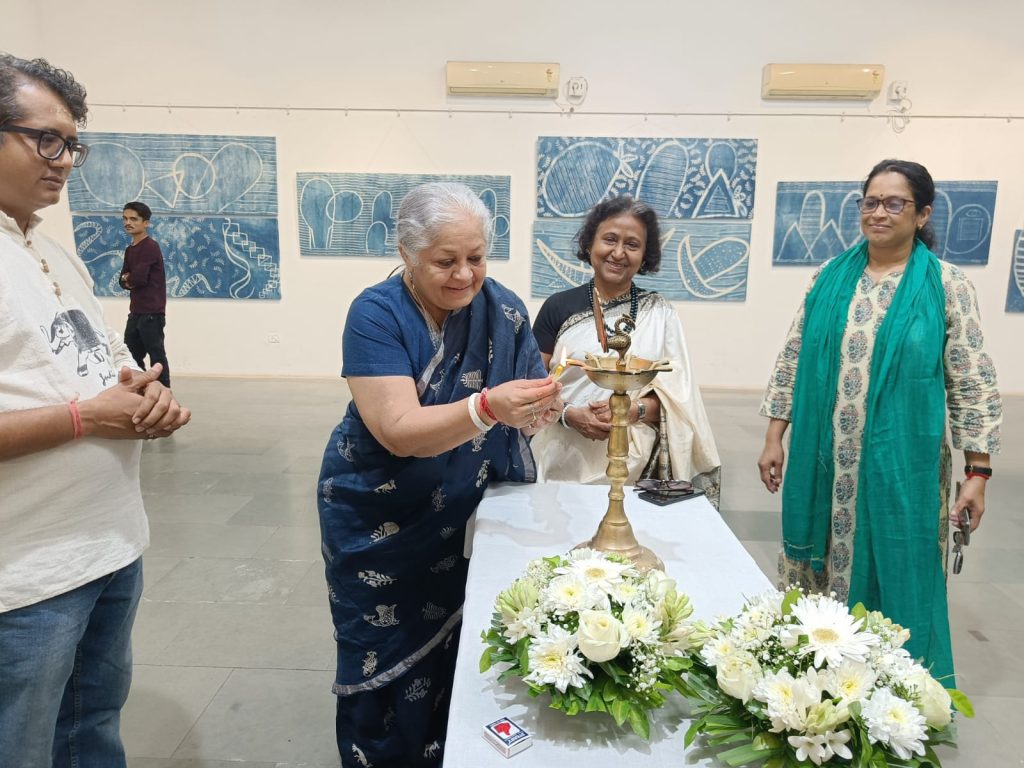 "These works are born out of the infinite, formless energy of Aadiyogi Shiv, Ardhanarishwar, the ultimate feminist. There is no beginning, no end, all encompassing, Omnipresent Shiv is present in all of us. Happy to share that we have found the seventh destination for my solo exhibition of textile paintings 'Aadiyogi Shiv: A journey in cosmic indigo," says Sangeeta Gupta, artist of international acclaim, during the inauguration of her solo exhibition – Aadiyogi Shiv, at the seventh venue, Faculty of Fine Arts, MS University, Baroda.
"To encourage revival of Indigo cultivation, a cash crop as a mass movement to make it a commercially viable venture for farmers, dyers and craftsmen and also to encourage Print makers to apply contemporary art, merge it with traditional craft of Block Printing with natural dabu and organic indigo, I decided to paint the abstract, conceptual, minimalist painting on natural sustainable fabric with organic colour and dye," She said.
Sangeeta Gupta has held 36 solo exhibitions of paintings, published 25 books and made 30 documentary films.
She has participated in more than 200 group shows in India and abroad. Her paintings adorn many museums including in Belgium and Greece. 
The longest Indigo Painting on sustainable handspun Khaddar Textile – Aadiyogi Shiv which has a record with Limca Book of Records 2020-22 is on show now.