20 August 2023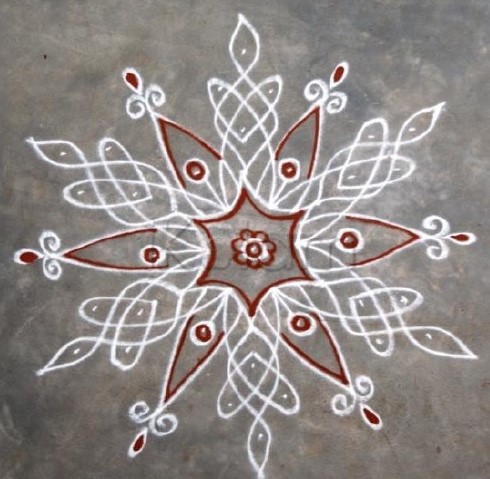 TASMAI, PONDICHERRY CONDUCTS KOLAM WORKSHOP BY K. SATYA
TASMAI, Pondicherry conducts KOLAM WORKSHOP by K. Satya on Wednesday/ 23 August 2023/ 4.00 PM – 5.30 PM.
K. Satya has been associated with TASMAI, Pondicherry and has a flair for making Kolam, as is done like most of the women in our country.
KOLAM, a form of traditional decorative art, drawn by using rice flour along with other natural colour powder in front of the house entrance during festival days, special occasions and special events. The traditional art form considers to bring prosperity to our homes, and in olden days, Kolam are drawn in coarse rice flour so the ants and other insects are attracted, thus welcoming to a harmonious co-existence with nature. It's another way of offerings to nature and welcoming Lakshmi, the goddess of prosperity and wealth.
Satya has learnt to do Kolam from her mother and she has developed the skill of making a variety of designs in this creative art.
Kolam is an integral part of our daily life in our country. We have a variety of Kolams such as 'Sikku Kolam', 'Padi Kolam', 'Flower Kolam' and we can make it into big or small Kolams.