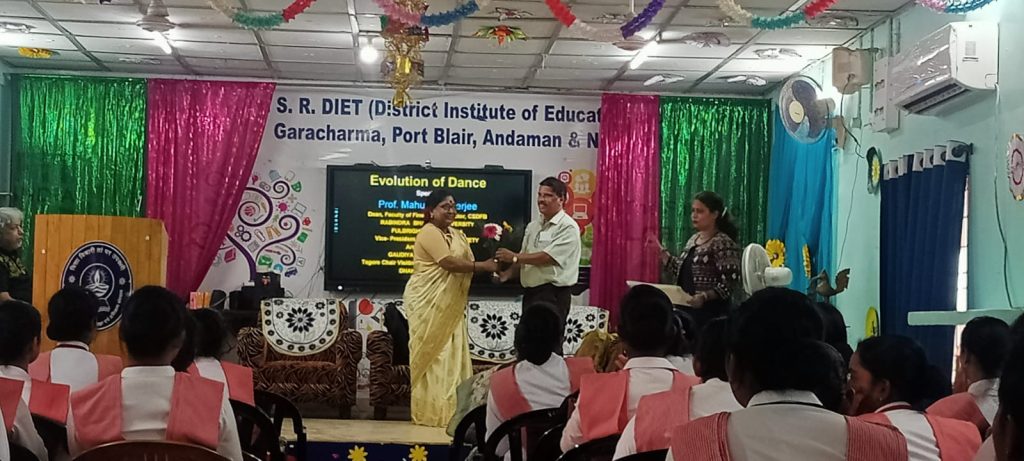 14 March 2023
SPECIAL LECTURE – DEMONSTRATION ON ANCIENT DANCE FORM OF BENGAL AT DR. S. RADHAKRISHNAN DISTRICT INSTITUTE OF EDUCATION AND TRAINING (DIET) PORT BLAIR
The renowned artist and the exponent of Indian Classical dance, Gaudiya Nritya, Dr. Mahua Mukherjee conducted a special lecture cum demonstration – EVOLUTION OF DANCE, a programme on ancient dance form of Bengal, Gaudiya Nritya at the prestigious institution, Dr. S. Radhakrishnan District Institute of Education and Training (DIET) Port Blair, Andaman and Nicobar Islands on 13 March 2023.
Prof. Dr. Mahua Mukherjee has significantly contributed to popularise this ancient dance form Gaudiya Nritya in the country.
M. Sailadeen, Principal, DIET, Port Blair presented the welcome address and Anuradha Mishra, Craft Instructor ( Dance ), DIET, Port Blair coordinated the Programme.
DIET has been established as a Centre of guidance for educational institutions and as a platform form for conducting research in education, coordinating government policies and organising programmes to train teachers at the district level all over the country.
Earlier, a Teacher Training School started functioning at Govt. Boys High School Campus Port Blair in August 1958 with 20 in-service teachers as trainees and trainers.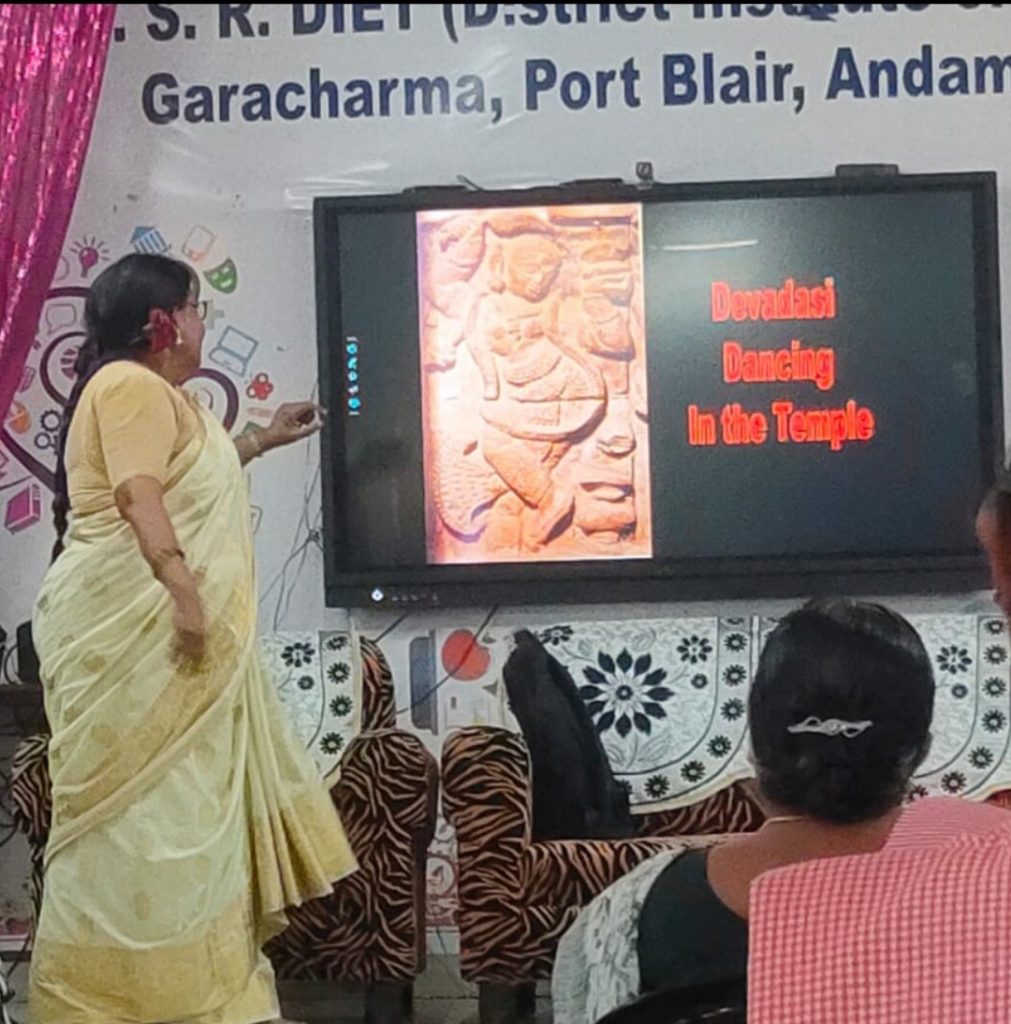 In the year 1975 the name of the Teacher Training School was changed as Teachers Training Institute (T.T.I) and later set up the District Institute of Education and Training (DIET) to serve the entire Union Territory of Andaman and Nicobar Islands in 1993.