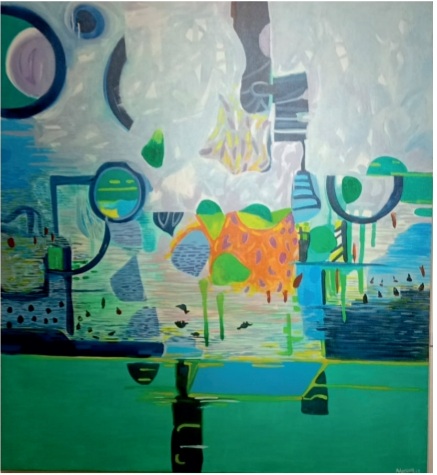 ROBERT LOPEZ /ARTIST /
"The paintings produce an eco-shape which is not limited to the flora and fauna of a particular region or terrain. His works represent the inner and outer layers of the Earth and the world we inhabit. Conscious attempt to produce the sensations and feelings of the things he happens to confront in the inner and outer world of experiences is apparently visible to his body of work. A visual grammar is maintained in his works at the same time he is prone to conduct experiments in articulation with form and colours. Environment related realities, memories and present socio-political issues fill this artist's canvases in a minimal and balanced way", Robert Lopez's philosophy of his works are rightly mentioned through the critics words.
"I became interested in art during my school days. My art teacher made me understand the nuances of art. He taught me there is more to paintings than meets the eye. Going beyond portrait and landscape paintings, I found out that there is a hidden depth and meaning in them," renowned artist Robert Lopez shares his early days of his artistic life.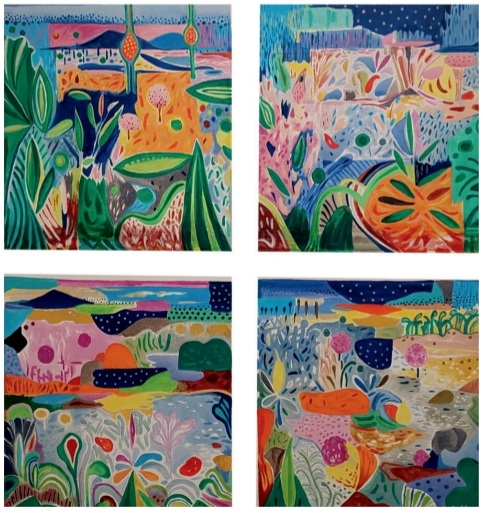 Robert Lopez, the self-taught artist captured 'realistic landscapes' and fell in love with the 'abstract' as nature constantly changes, says the artist.
"I try to go deep into the dynamics and constant energy of nature which in fact makes everything take form and sustain. For me, it is important to give form and colour to this 'creatrix'. I am trying to portray the interesting conflict between nature's upward growth and its downward gravitational force," he said.
The artist portrays nature in bright colours, "as our life is determined by the forces of nature; you can't ignore it," artist Robert Lopez philosophically reminds.
His works adorn many galleries in India and abroad including in the US, Singapore, UK, Bahrain, Netherlands and Australia.
Artist Robert Lopez has participated in various camps and seminars including National Painter's Camp at Kollam Fest, Inter State Painters Camp at Coorg, Karnataka by KLK Akademi and an interaction in 'Kalayude Durbar' conducted by KLK Akademi in Malampuzha recently.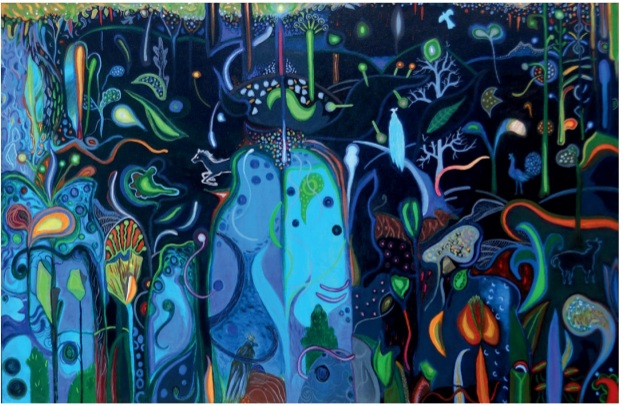 He has curated seven International Exhibitions for VAM Art Inc. USA in India and USA during the period 2007-2014.
He writes articles on art and culture in prominent publications.
Robert Lopez has received many awards and a research grant from Germany for conducting works on Art and Religion.
Artist Robert Lopez presently lives and works from Thiruvananthapuram, Kerala.