29 January 2023
RAMYA SWAMY'S EXHIBITION AT THE VISUAL ARTS GALLERY, INDIA HABITAT CENTRE, NEW DELHI
"Art has been my passion since childhood. As I grew up, I realized the joy of creating artwork, knows no bounds and feeds my soul. Two of my great passions in life are art and travel, has helped me become a better person through constant learning. I began my artistic journey about five years ago with realistic portraits, I feel I have truly liberated my soul in a creative pursuit. Through my artworks I seek to express my personal experiences and capture scenes and people as I see them and share with others the beauty and diversity around the world as I see it," says the renowned visual artist RAMYA SWAMY from New Delhi, who presents her artwork in connection with the 5th Awadh Art Festival at Visual Arts Gallery, Habitat Centre, New Delhi from 2 February 2023 till 6th February 2023.
Ramya Swamy loves using textures and lots of colours to achieve maximum effect in her work.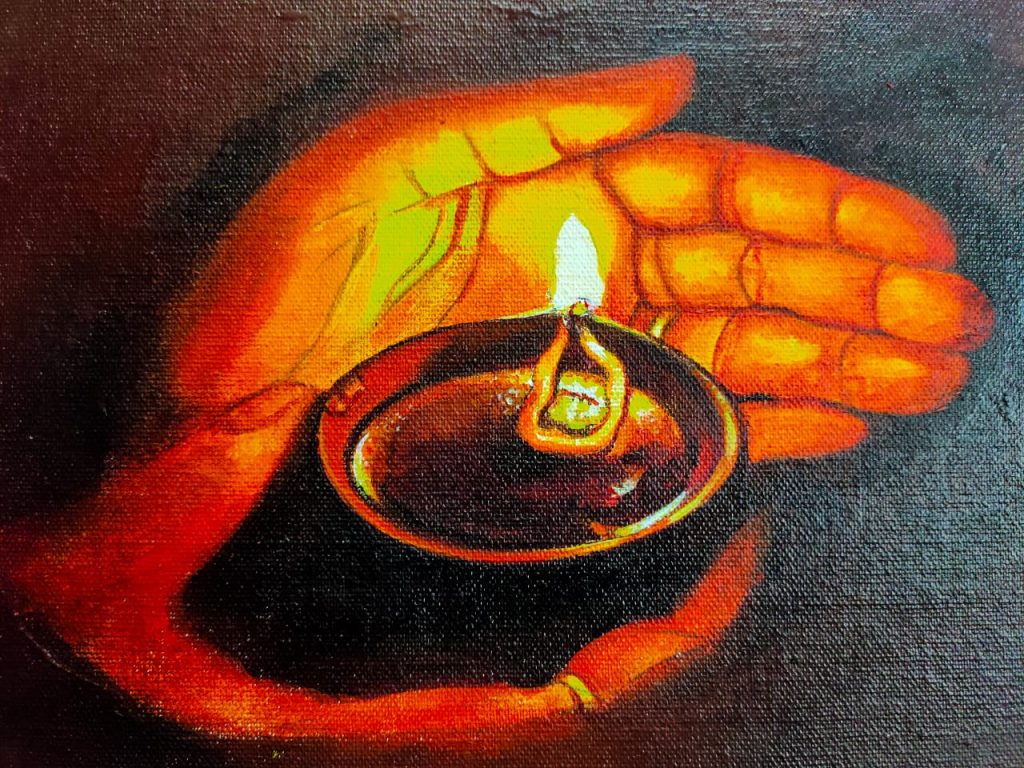 "My artistic style focuses on abstraction, an obscure depiction of my reality so that viewers can connect with the art and interpret it their own way. My canvas depicts the emotions I feel while creating the artwork through a medley of colors. As an abstract artist I use a blend of colors, shades and strokes with brushes and palette knives in a variety of techniques to create magical experiences on canvas," says the famous artist Ramya Swamy.
Ramya Swamy's artworks have been featured in a number of group and solo exhibitions both online and in person in national and international art galleries including prestigious national galleries like the AIFACS, Lalit Kala Academy and International Online Platform Grey Cube Gallery, New York.