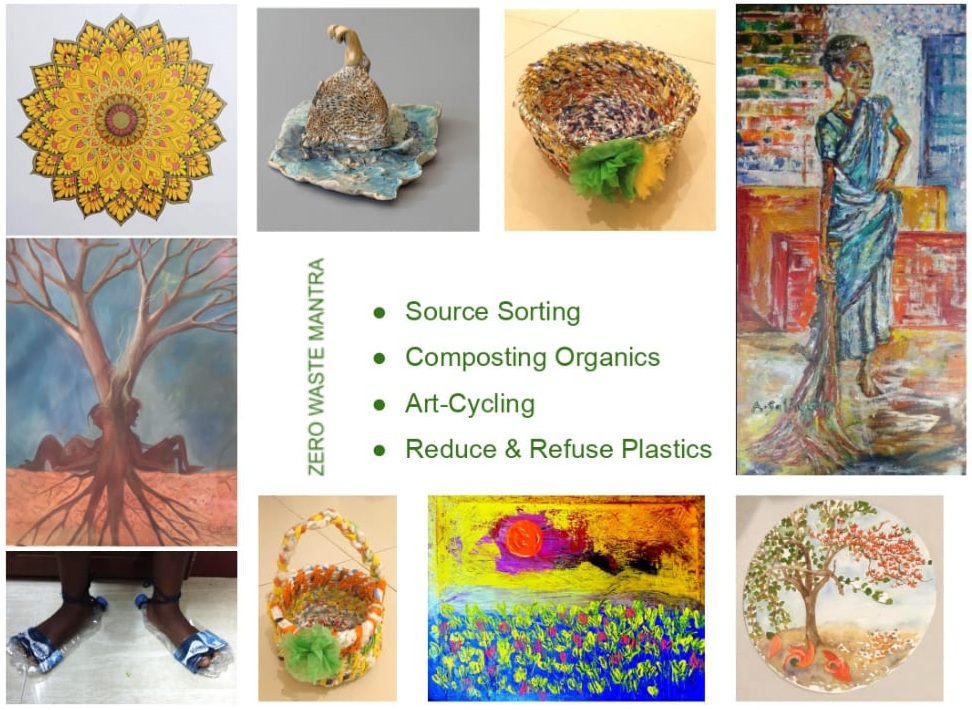 8 April 2023
PURITY GIVES BEAUTY – BEAUTY GIVES PURITY
AN EXHIBITION OF ARTWORKS THAT BRINGS AWARENESS ON ENVIRONMENT AND LIFE VALUES, TRIGGER THE INNER CONSCIOUSNESS AND BEAUTY ARE ON SHOW AT MAISON PERUMAL, No. 44, 58, PERUMAL KOIL STREET, HERITAGE TOWN, PUDUCHERRY.
INAUGURATION OF THE SHOW: 8 APRIL 2023/ 5.00 PM
Participants interested to join the Show should agree to take care of personal waste management and accept to follow — ZERO WASTE MANTRA – Source Sorting/Composting Organics/ Art-Cycling / Reduce & Refuse Plastics.

ARTISTS PARTICIPATING
ANNA / AKHILA/ V. IYYAPPAN/ R. JOHNSONSAGAYARAJ/ KIRTI CHANDAK/ NANDINI HIRIANNIAH/ NOA/ SATYAJIT AGRAWAL/ SATHYA. A/ SELF HELP GROUP-KURUMBAPET/ SARASWATHI/
SHOW WILL CONTINUE TILL Sunday/ 7 May 2023.
PURITY GIVES BEAUTY / BEAUTY GIVES PURITY/