1 June 2023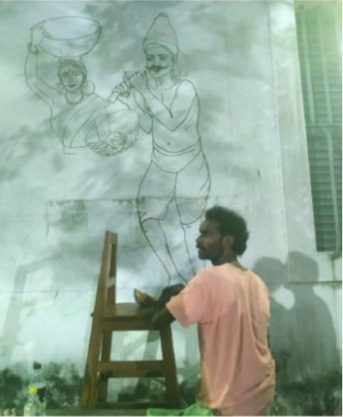 PUBLIC ART ACTIVITY / LET'S PAINT TOGETHER
Friday/ 2 June 2023 / 4.00 PM – 6.00 PM
Let's Paint with famous artist GUBENDHIRAN. K
CLASSICAL INSTALLATIONS USING CONTEMPORARY TREATMENT and expresses solidarity with the fisher family on 2 July 2023.
At Pondicherry Museum, near Governor Malligai, Pondicherry
Artists, Volunteers and anybody passionate about the environment and culture are most welcome and support this Public Art Work Project in Pondicherry.
Many artists have been actively participating in the Project as a movement by the people to bring awareness of the environment and culture.