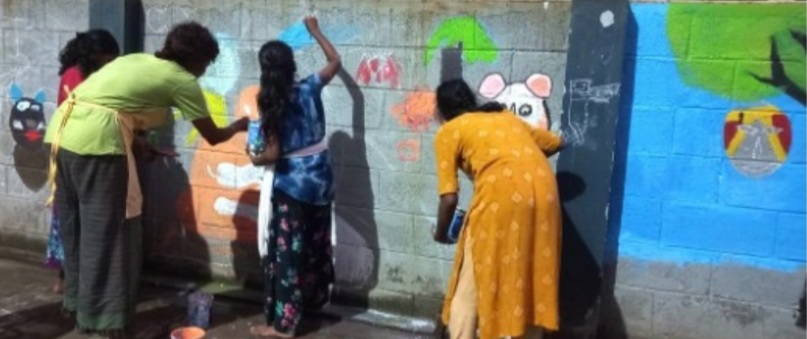 25 March 2023
ART + ACTIVISM = ARTIVISM 
Sunday's Public Art Activity on 26 March 2023
LET'S PAINT TOGETHER 
PUBLIC ART ACTIVITY AT PONDICHERRY
'The Thinnai' is disappearing from life in Pondicherry, still we can see a few houses here in Kuruchikuppam. Here, renowned artist Kirti Chandak will launch the Public Art project – 'Conversations with the Neighbourhood' in Kuruchikuppam on Sunday, 26 March 2023.
Kirti Chandak paints at Francoise Martin Street, Kuruchikuppam from 3 PM onwards.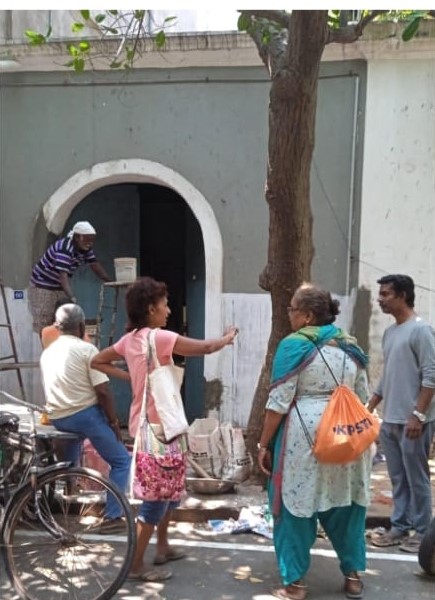 Artist R. VASANTHAKUMARAN paints murals on Vinayagar Koil Street between Kosakadai Street and Rue de La Marine, re-invoking the Pallavas from 8.00 AM onwards.
Artist C. MOUNISSAMY will paint at Jaly Home with children, "The Joys of Life" at 14,15 Jal Street, 1st Cross Ext Road, Krishna Nagar, Puducherry from 12 Noon to 6. 00 PM
Artists, Volunteers and anybody compassionate about the environment and culture are most welcome to join the Public Art Activity.
TASMAI, a Centre for Art & Culture, PONDICHERRY.