2 September 2023 /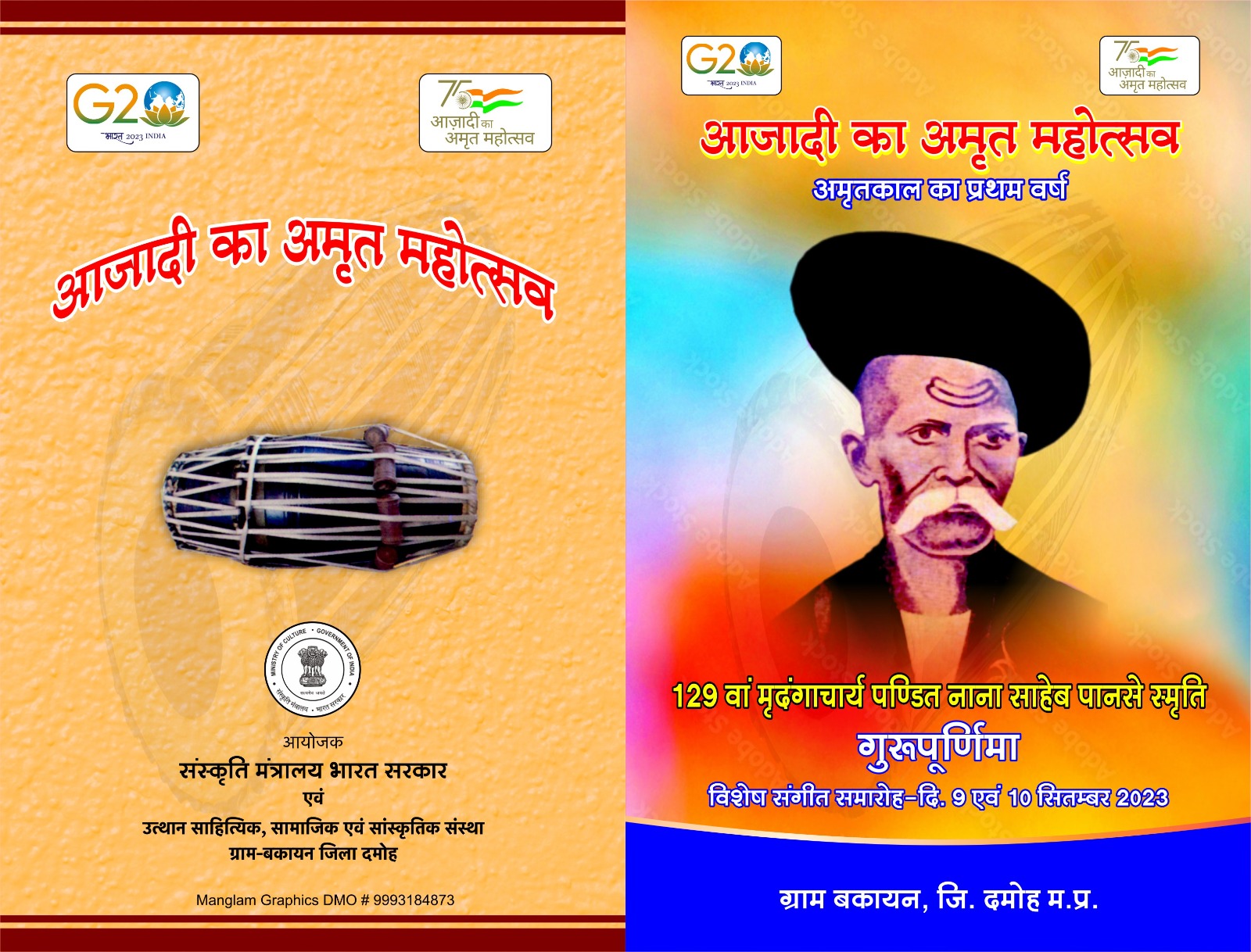 Nana Saheb Panse Memorial concert – India's oldest music festival on 9th & 10th September 2023
Nana Saheb Panse Memorial concert, India's oldest music festival will be held on 9th and 10th September in Bakayan, Damoh District, Madhya Pradesh. This is the 129th year of the music festival. 
Hon'ble Minister of State for Culture Shri Arjun Ram Meghwal and Hon'ble Minister of State Shri Prahlad Singh Patel will attend the prestigious Music festival.
The festival is being organized by the Ministry of Culture, Government of Madhya Pradesh in association with 'Utthan' to commemorate the legendary musician Mridangsamrat Nana Saheb Panse.
A galaxy of celebrated artists including renowned musicians Pandit Sanjeev Abhayankar, Vidushi Dr. Nabanita Chowdhary, Vidushi Arti Ankilekar, Vidushi Rita Dev, Vidushi Uma Dogra and Yashwant Vaishnav will mesmerize the discerning audience in this very prestigious music festival.
On 9 September 2023, the programmes will be conducted in Morning session and Night session. On 10 September 2023, the programmes are scheduled as per the brochure during the Evening session.