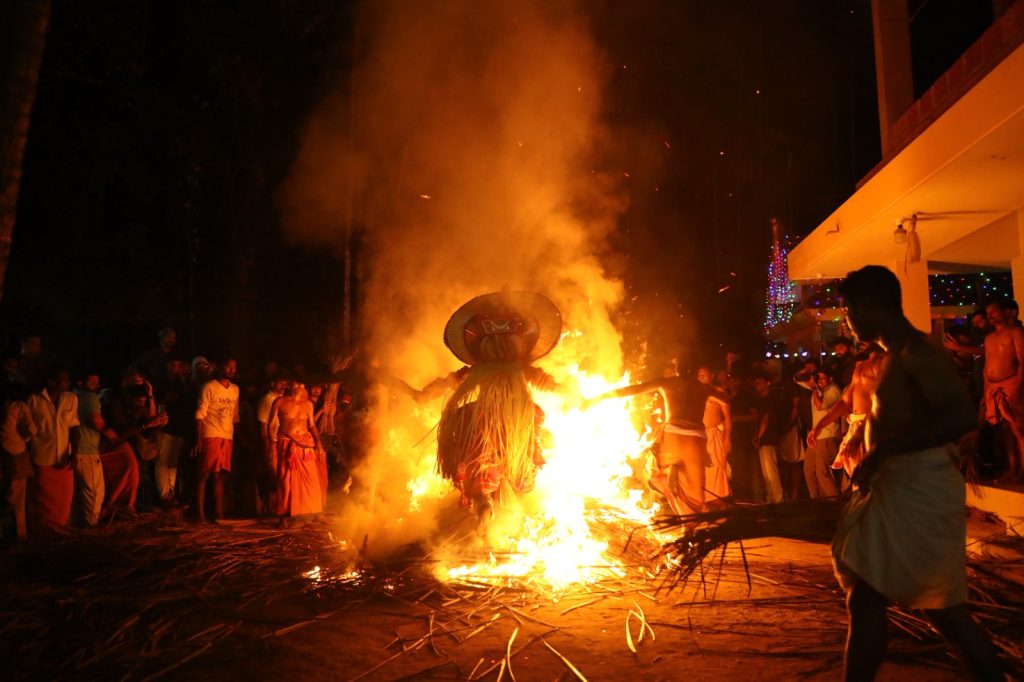 MOST ENCHANTING FOLKLORE OF MALABAR – THEYYAM
KANDANAR KELAN THEYYAM
Theyyam, a ritualistic folk art form practiced in northern Kerala and nearby Karnataka, also known as 'kaliyattam' are associated with traditions, rituals and customs, considered to be the most primitive and ancient practice of worship intended for the blessings of the gods. It is seen as an integral cultural aspect of a region, a ritualistic performance interwoven with art, dance, music and more.
"Kandanar Kelan, the unique Theyyam depicts his anger towards the fire that burned him along with two snakes on his chest, perhaps one can watch the performance only by holding breath," says R. Manivannan, the visual artist and Fine-art travel documentary photographer from the historic city of Tanjore, Tamilnadu who has captured magnificent myriad beauty of our art, culture, rituals and lifestyle through his lens.
Manivannan, an artist and a professional photographer with a post-graduation in Visual Arts has travelled many times to the interior rural temples, known locally as 'kavu' to take various snaps of this unique 'Kandanar Kelan Theyyam'.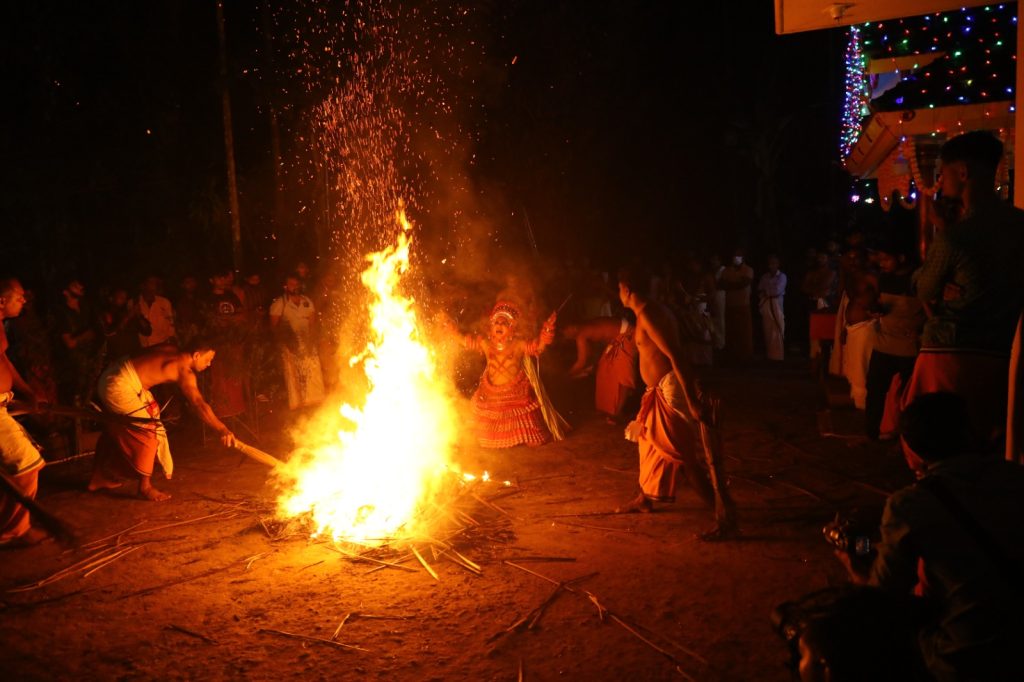 "I have travelled extensively across the length and breadth of India to capture the diverse and magnificently rich cultures. I have captured through the photographic lens the alluring beauty of various heritage sites, monuments and sculptures, which include Ajanta, Ellora, Sittannavasal, Humpi and Jagannath Temple. I was really honoured when the government of Tamil Nadu chose me to send to capture the 'kumbhmela'.
Also, capturing the 'Theyyam festival' of Kerala, Camel Pushkar of Rajasthan and the Hornbill (the festival of festivals) of Nagaland were enthralling experiences to me," says the renowned photographer, Manivannan.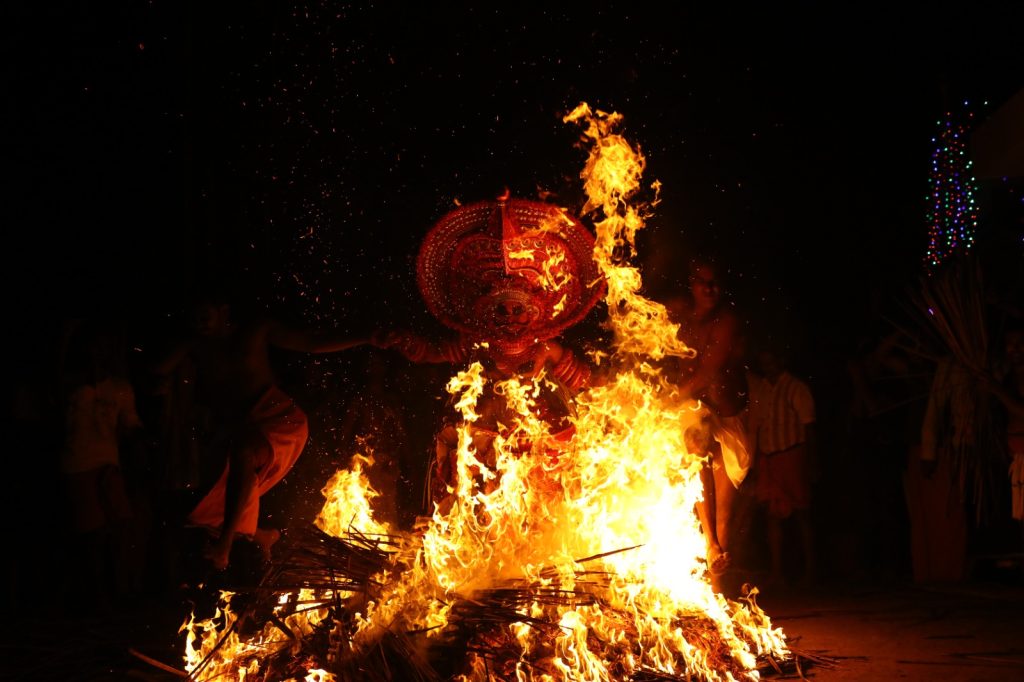 The Tourism department of Kerala has tried to showcase the 'most spectacular of the ritual arts forms of northern Kerala, Theyyam' through various illustrations and images, highlighting temple locations and details in the' Theyyam Calendar' in their website.