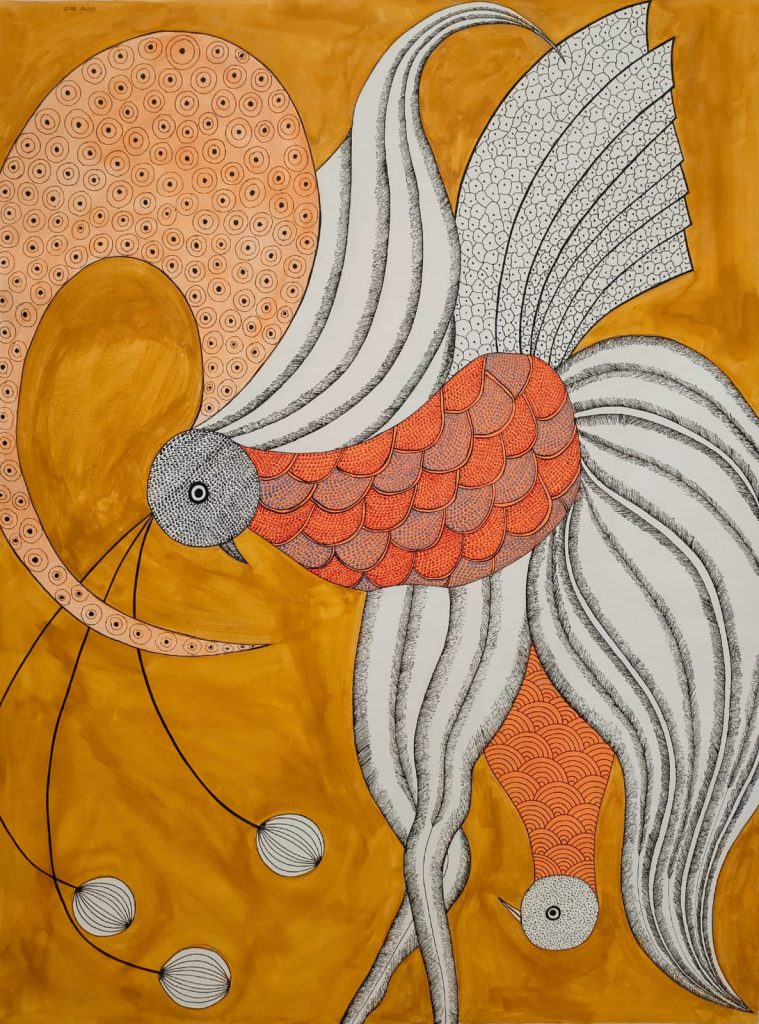 7 February 2023
MODERN TRIBAL – A GROUP SHOW
Craft and Community Development Foundation presents a group show titled – MODERN TRIBAL at VISUAL ARTS GALLERY, India Habitat Centre, New Institution Area, Lodi Road, New Delhi 110003 from 7 February 2023 till 9 February 2023.
CURATOR/ ANTARA DEY (Visual Artist & Art/ Folklore Researcher)
VENUE: VISUAL ARTS GALLERY/ INDIA HABITAT CENTRE/ LODHI COLONY/ NEW DELHI -110003
ARTISTS/
ANITA BALU/ ANITA SHYAM, CHANDRAKALI/ GEETA BHARIYA/ JYOTI UIKEY/ RAHUL SHYAM/ RAJESH MOR/ RAMBAI/ RAMESH SHYAM/ RAMESH VYAM/ RAVI TEKAM/ RITA SHYAM/ SANTOSHI SHYAM/ SHER SINGH/ SITA MEDA/ SUGIYA DEVI/ SURESH DHRUVE/ SURESH KUMAR/ YASHPAL BARANDA/
Craft and Community Development Foundation (CCDF) is an organisation set up for supporting communities focused on the arts and crafts sector.
The ongoing Gondwana Art Project is focused on tribal artisans from the Gondwana Region in central India, practicing Gond, Bhil, Warli, Sohrai and Kohvar art, with an objective to create a platform for the tribal artists to present their creativity and craftsmanship in a traditional and contemporary way and to showcase to a global audience, opening new markets to them.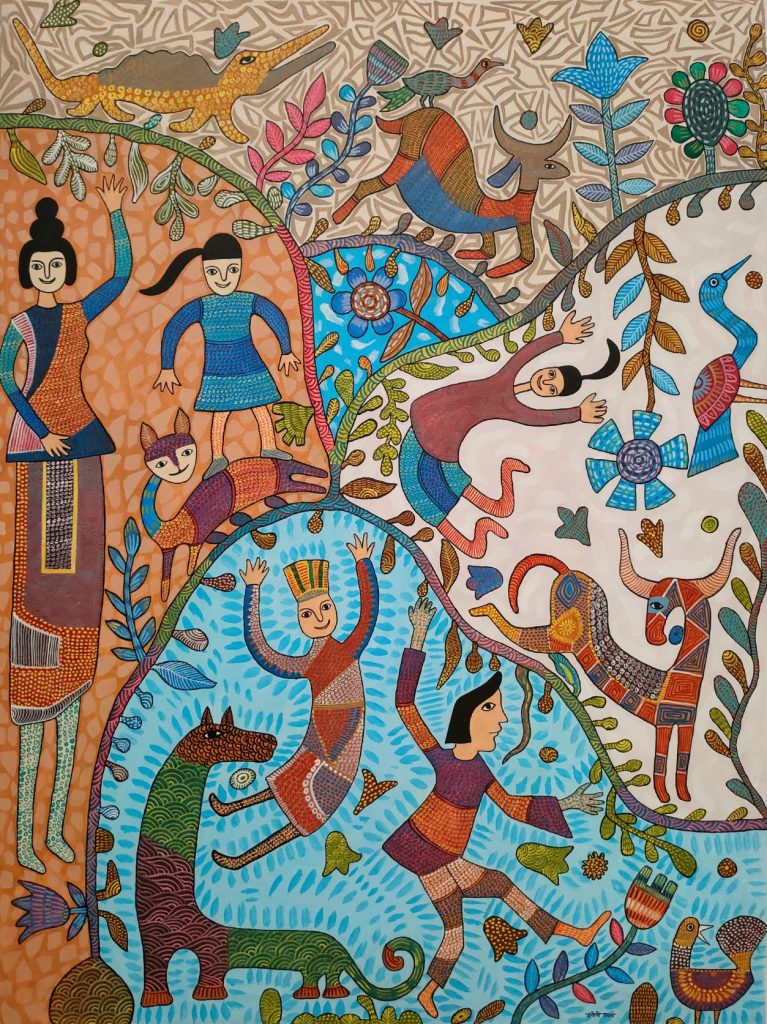 CCDF has facilitated artisans to work remotely through online platforms and digital media, ensuring uninterrupted engagement with CCDF designers even during the pandemic period.
"The paintings in this exhibition are made exclusively on canvas and paper, using mediums such as acrylic colours, pen and ink, giving way to nuanced thoughts of modernity and progressiveness, while the usage of lines, form, composition and authentic storytelling, holding on tightly to the traditional aspect of creating folk or tribal art. These artists thread stories from their contemporary world breaking stereotypes forming protective statements and making bold changes to the otherwise banal nature of their art, told through centuries," says Antara Dey, Visual artist and Art/Folklore Researcher.