6 September 2023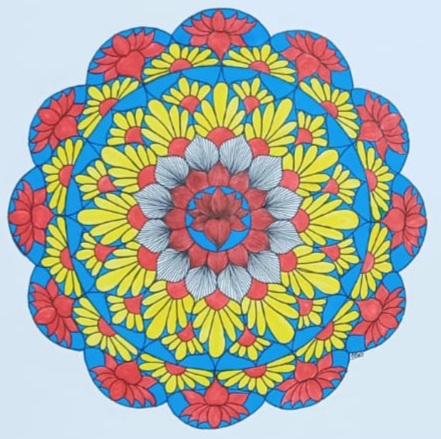 MANDALA WORKSHOP BY AKHILA
TASMAI, PONDICHERRY
Thursday/ 7 September 2023 / 4.00 PM – 5.30 PM/ Akhila from Pondicherry conducts a Workshop on how to draw  Mandala and colour it.
In the ancient Sanskrit language, 'mandala' means 'circle' and traditionally it is the geometric design that represent the cosmos. Artists all over the world have created 'mandalas' and find the art more comfortable to be calm and peaceful.
"Mandala encourages us to focus and helps motor skills and enhances creativity; will make us feel better and happy," says Akhila, who is always inspired by nature.
She has been actively engaging in Mandala Art since 2015.
Akhila strongly believes that all have the ability to express art and her artworks reflect the cosmic energy present in nature.