9 September 2023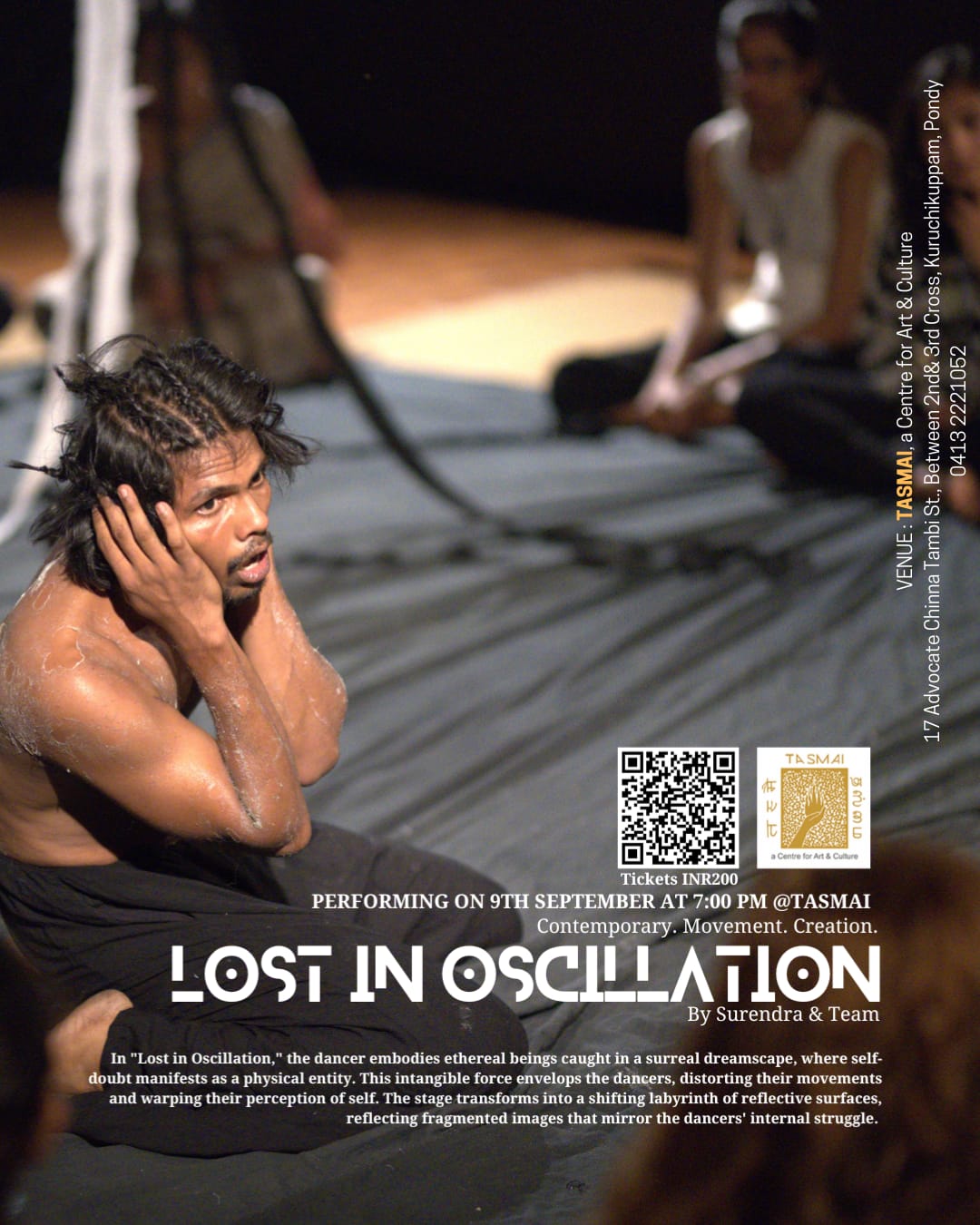 LOST IN OSCILLATION – Performing
SURENDRA & TEAM
@7. 00 PM on 9 September 2023
"With its visually stunning aesthetics, unconventional storytelling, and provocative choreography, "Lost in Oscillation" invites the audience on an introspective journey that transcends the boundaries of traditional dance. It is a captivating exploration of the complexity of the human psyche, inviting viewers to embrace their own vulnerabilities," says the Theatre and Movement artist Surendra Tekale.
Currently based in France and India, Surendra Tekale works as a dancer with the "Adwaita L Cie" while simultaneously thriving as an independent freelance choreographer and theatre artist, leaving an indelible mark on the artistic landscapes of Europe and India – he added.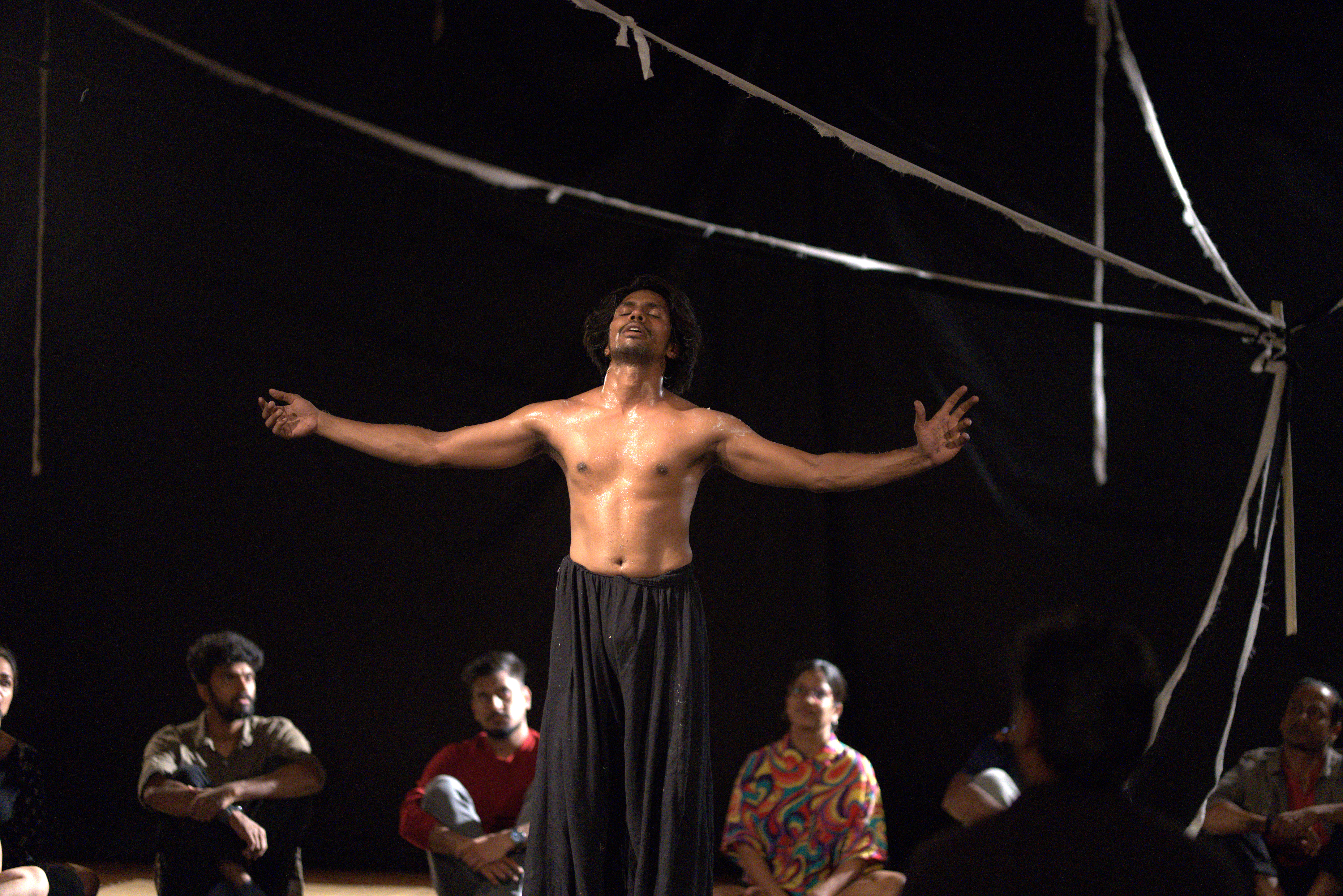 "In 'Lost in Oscillation,' the dancer embodies ethereal beings caught in a surreal dreamscape, where self-doubt manifests as a physical entity. This intangible force envelops the dancer, distorting their movements and warping their perception of self. The stage transforms into a shifting labyrinth of reflective surfaces, reflecting fragmented images that mirror the dancers' internal struggle," — he briefs about the concept of the captivating performance to be held today at Tasmai, Pondicherry.