8 September 2023/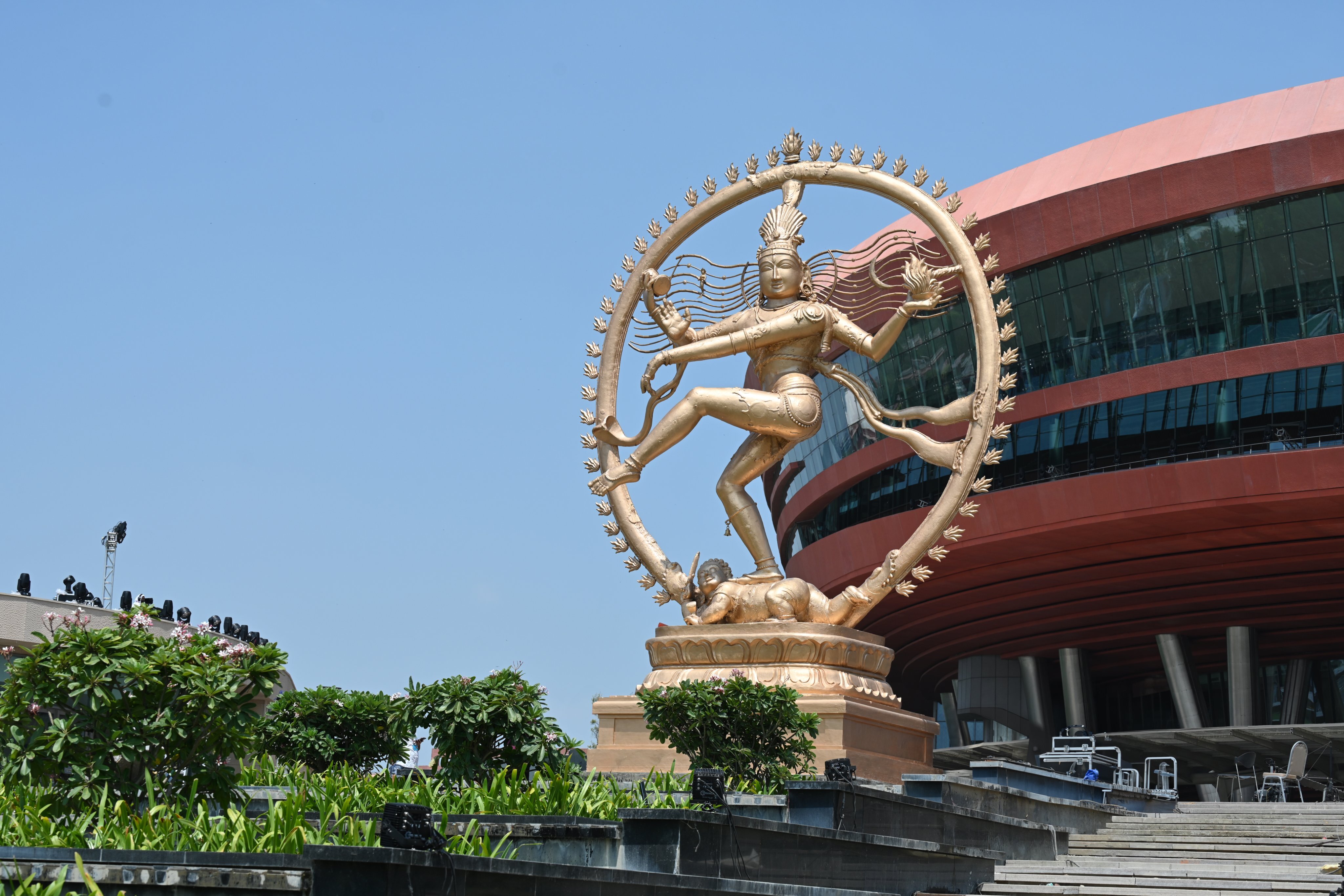 G20 SUMMIT 2023
India's G20 presidency focussed on human-centric progress to ensure fruits of globalisation reach last mile – says Prime Minister Narendra Modi
"India's G20 presidency has focussed on human-centric progress to ensure that the fruits of globalisation reach the last mile. For India, the G20 Presidency is not merely a high-level diplomatic endeavour. As the Mother of Democracy and a model of diversity, India has opened the doors of this experience to the world. India's G20 Presidency strives to bridge divides, dismantle barriers and sow seeds of collaboration that nourish a world where unity prevails over discord. As the G20 President, India had pledged to make the global table larger, ensuring that every voice is heard and every country contributes," said Prime Minister Narendra Modi.
The G20 Summit is scheduled to be held in Bharat Mandapam International Exhibition-Convention Centre (IECC), Pragati Maidan, New Delhi on 9 -10 September 2023. 


"We commend PM Modi in his leadership on G20 this year and we are committed to helping to ensure that India can successfully host G20…we will certainly have more to share on the bilateral with Prime Minister Modi," says White House press secretary Karine Jean Pierre, praising India's crucial role in conducting G20 summit 2023.
Prime Minister of UK Rishi Sunak is also looking forward to attending the G20 Summit at New Delhi, saying that India is the right country to hold the G20 Presidency and the UK will work closely with India through its G20 Presidency to address the biggest challenges facing the world.
As the world awaits the starting of the Summit on Saturday, world leaders have started arriving in the National Capital to deliberate on a host of economic and developmental issues. The President of the United States of America, Joe Biden, will arrive on 8 September 2023.
During the Summit, several issues ranging from food and energy security to clean energy transition, climate change,  strengthening the capacity of multilateral development banks, are likely to be discussed in detail.
All G20 summits have ended with a joint declaration, and the leaders have been negotiating on various topics to finalise a draft declaration at New Delhi now. As the leaders from the world's most powerful nations arrive here, the Government is working to evolve a consensus on various subjects, even trying to leave the unsettled issues before a world forum like the UN. More than 185 meetings including 13 ministerial-level discussions including finance ministers and central bank governors and others on health, tourism, agriculture, climate, etc., were held so far.
WARM WELCOME WITH TRADITIONAL MUSIC AND DANCES
President of European Commission Ursula Von Der Leyen, European Council President Charles Michel, Secretary General of OECD Mathias Cormann, Managing Director of IMF Kristalina Georgieva, Director General of WTO Ngozi Okonjo-Iweala, Minister of Economy of Mexico Raquel Buenrostro Sánchez have arrived in New Delhi to attend the G20 Summit. The Union Ministers and Senior officials welcomed the world leaders with traditional folk dances and music at the Airport. Prime Minister of Mauritius Pravind Jugnauth and President of Nigeria Bola Ahmed Tinubu were already in New Delhi.
CONCERT OF RARE MUSICAL INSTRUMENTS
A Concert of rare musical extravaganza featuring 78 artists playing rare Indian musical instruments such as Surbahar, Jaltarang, Rudra Veena and more will be hosted at the dinner hosted by the President Droupadi Murme for the G20 leaders on 8 September 2023. The unique dinner will be held at the Bharat Mandapam, the venue of the G20 Summit 2023. The participating musicians are from different regions using most ancient musical instruments portraying India's rich heritage and culture.