8 September 2023 /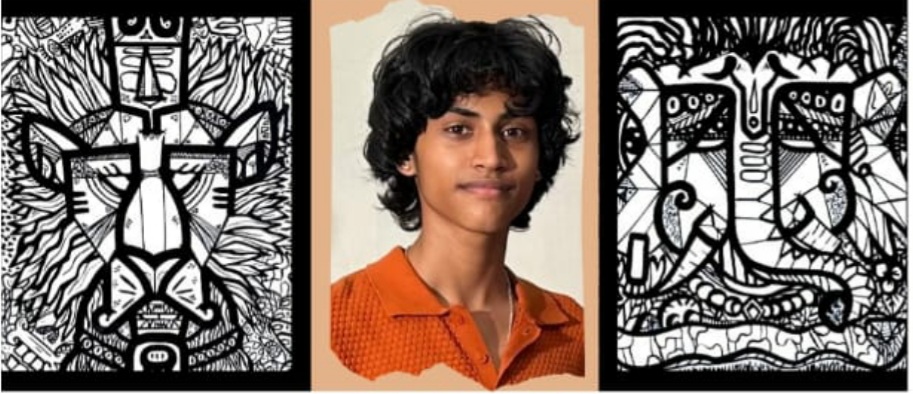 I – QUEST
Art Exhibition by INEESH CHILUVERU
CURATORS: ROBERTO CAVALLINI & BARBARA LALLE (Rome, Italy)
VENUE: GOETHE-ZENTRUM  HYDERABAD / BANJARA HILLS/ HYDERABAD
PREVIEW: 9 SEPTEMBER 2023 @ 6.30 PM
Sri. B.P. Acharya, IAS(Retd) , Former Special Chief Secretary will inaugurate the Exhibition on 9 September 2023.
Ms. Amita Desai, Executive Director & Honorary Consul of the Federal Republic of Germany will grace the function as Hon'ble Special Guest.
Sri Shree Ram Tiwari, IPS(Retd); Sri Ajay Mishra, IAS (Retd), Chairman – Kriya Art Foundation and Hon. Chairman, Indian Red Cross Society, Telangana State Chapter; Sri Dasari Balaiah, IRS, Regional Passport Officer & Head of MEA Branch Secretariat, Hyderabad; Sri A. Murali Mukund, Chairman, Jubilee Hills Public School, Hyderabad and Ms. Lakshmi Nambiar, Gallerist will attend the inaugural function.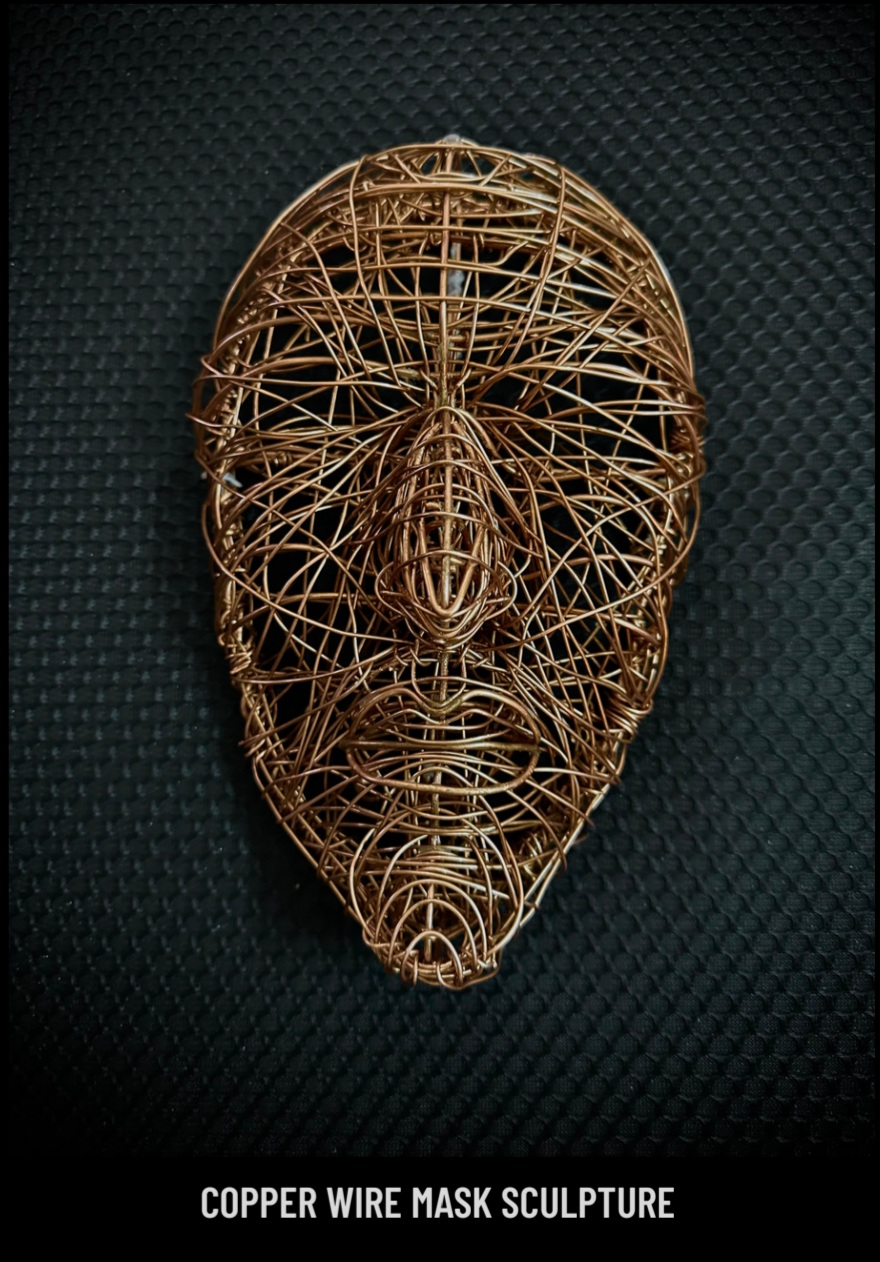 "I am at the beginning of my teenage life, an aspiring artist for whom art practice serves as a means to express, introspect, and engage with the intricacies of daily existence. I find immense fascination in this process. I stand at the outset of my journey to discover my passion, seeking to study and pursue it with purpose," says young artist Ineesh Chiluveru, the 12th grade- student of Jubilee Hills Public School, exhibiting his unique vibrant black acrylic drawings and sculptures at Hamburg Hall, GOETHE-ZENTRUM HYDERABAD.
Ineesh Chiluveru, son of the eminent artist Manohar Chiluveru has earlier participated in the 2019 MARCO ASILO National Contemporary Museum in Rome alongside his renowned father and shown his balanced discipline with creativity through his spontaneous black acrylic drawings. He has been inspired by Picasso's documentaries and comics amidst his passion in art designs.
"I-QUEST is a journey of self-discovery through drawings and sculptures. Amidst societal pressures and the uncertainty of his path, Ineesh grapples with the enigma of his interests. In a backdrop where peers flock towards conventional fields, his artworks delve into the complexities of his identity and aspirations," says the curator of the Show.
CURATORS NOTE
INEESH CHILUVERU IS A YOUNG INDIAN ARTIST WHO, WHILE RANGING FROM DRAWING TO SCULPTURE AND DESIGN INTERVENTION, HAS A PARTICULARLY RECOGNIZABLE TRAIT IN BLACK AND WHITE PRODUCTION.
His works range from graphic settings that can be extended to street art, to drawing whose subjects appear to be attributable to mythological mixtures of both Eastern and Western origins. Remarkable is the use of copper wire in the creation of sculptural works, which can be used as absolute products and as theatrical masks. Recurring themes in his works are those related to both inner and global peace where the latter embraces all realities, worlds and kingdoms, emancipating itself from an anthropocentric vision and conception.
BARBARA LALLE / ROBERTO CAVALLINI