10 September 2023 /
FAULT LINES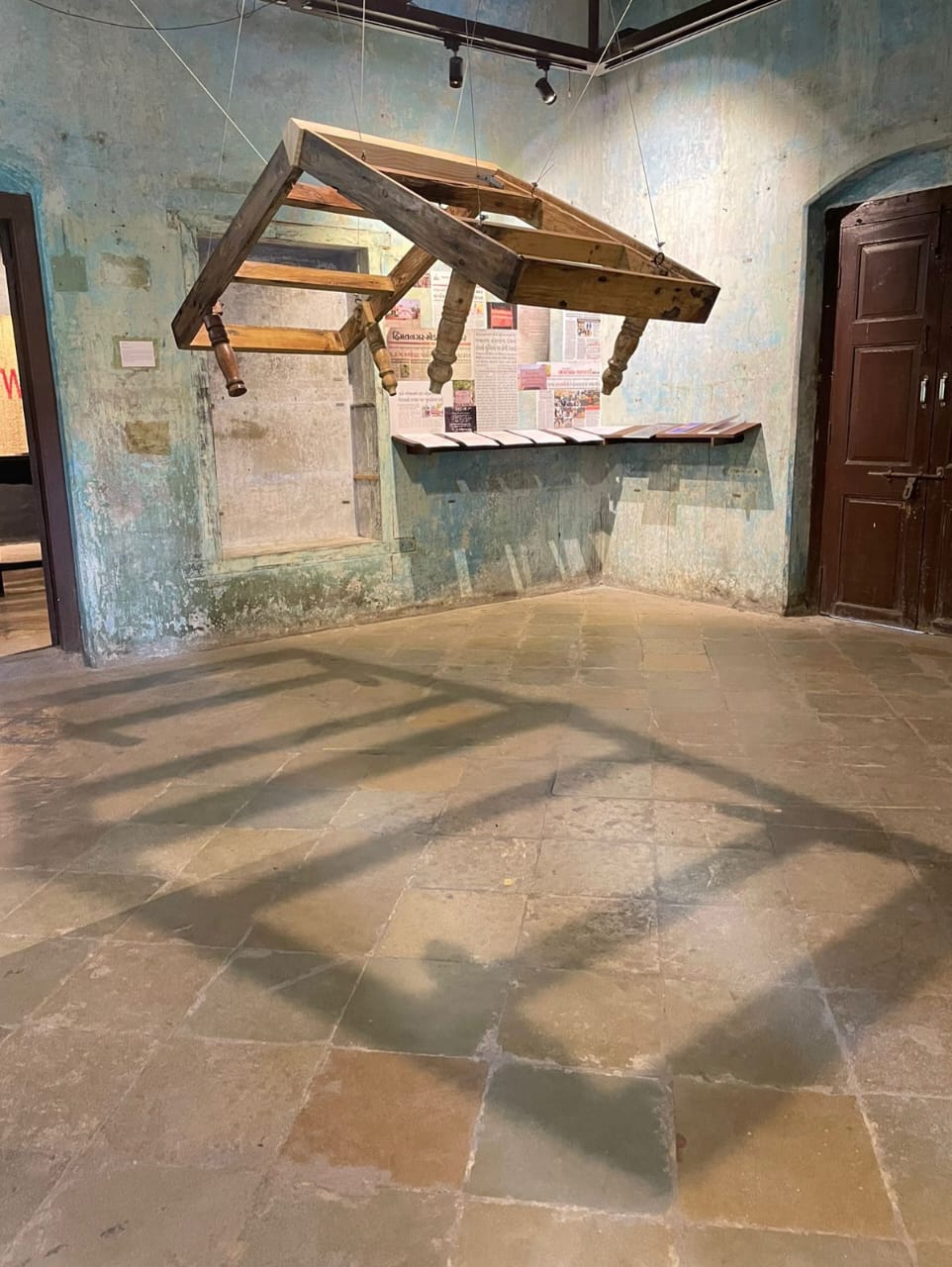 FAULT LINES –Visual symptoms of discordances in Indian history
Group Exhibition by eminent and promising artists  
The Exhibition is on show at CONFLICTORIUM, Delhi Chakla, AHMEDABAD, GUJARAT till 5 November 2023
ARTISTS
ANIL THAMBAI/ ALI AKBAR PN/ ANSHU SINGH/ BHAVIN PATEL/ BUNIYAAD/ CHANDRASHEKAR KOTESHWAR/ KARUTHA KATRINA/ NAGAJAN KARAVADARA/ TABITHA PERCY/ SALIK ANSARI/ SARANRAJ V/ SATYANARAYANA GAVARA/ SHASNA MAJEED N/ VIKRANT BHISE
CURATOR: V. DIVAKAR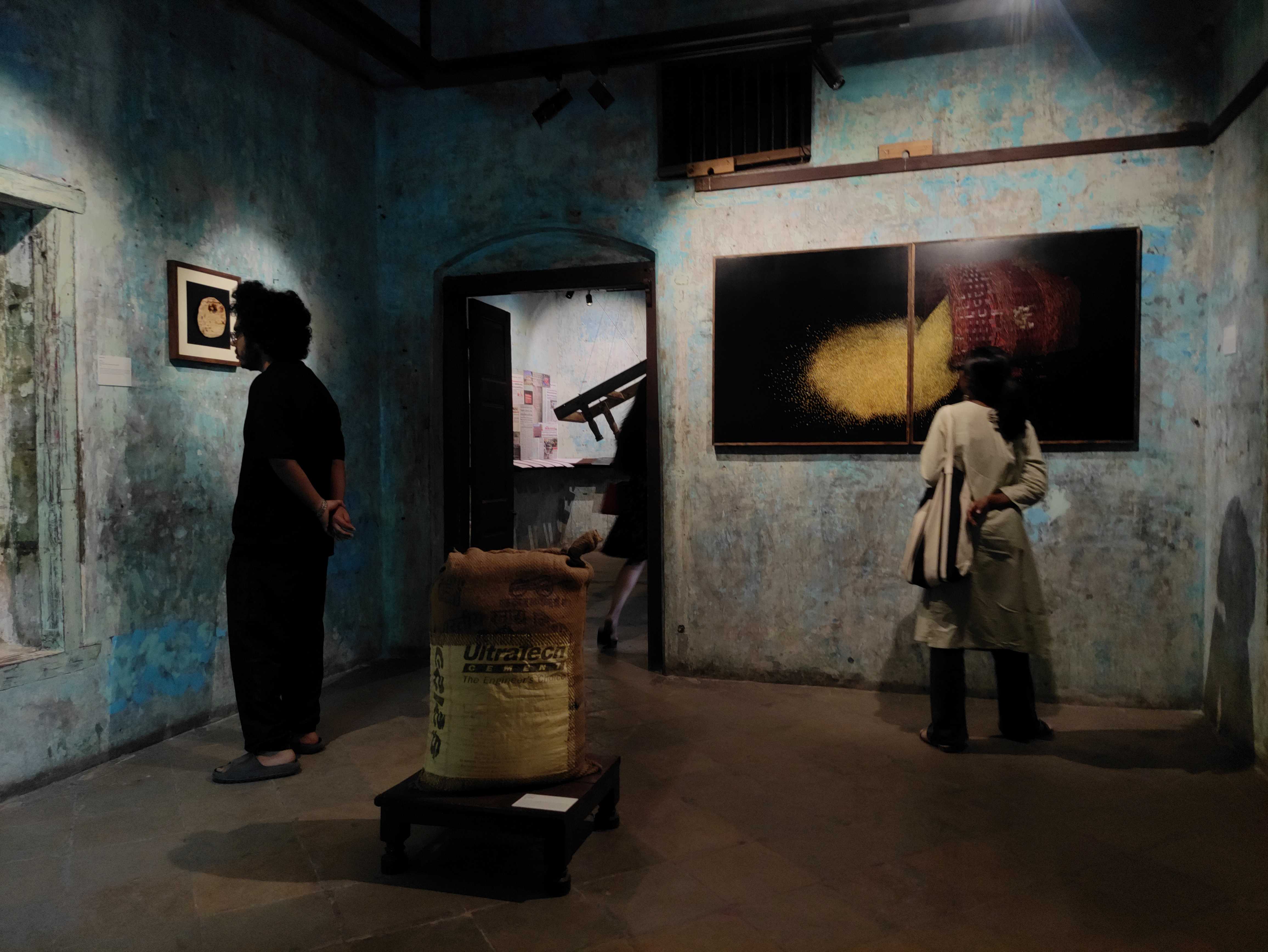 "As part of our new thematic A Historiography of Absence – enquiring into the oppressive methodologies of omission, erasure, demolition, deletion, and exclusion, Conflictorium opened a new exhibition titled Fault Lines," says V. Divakar, curator of the show.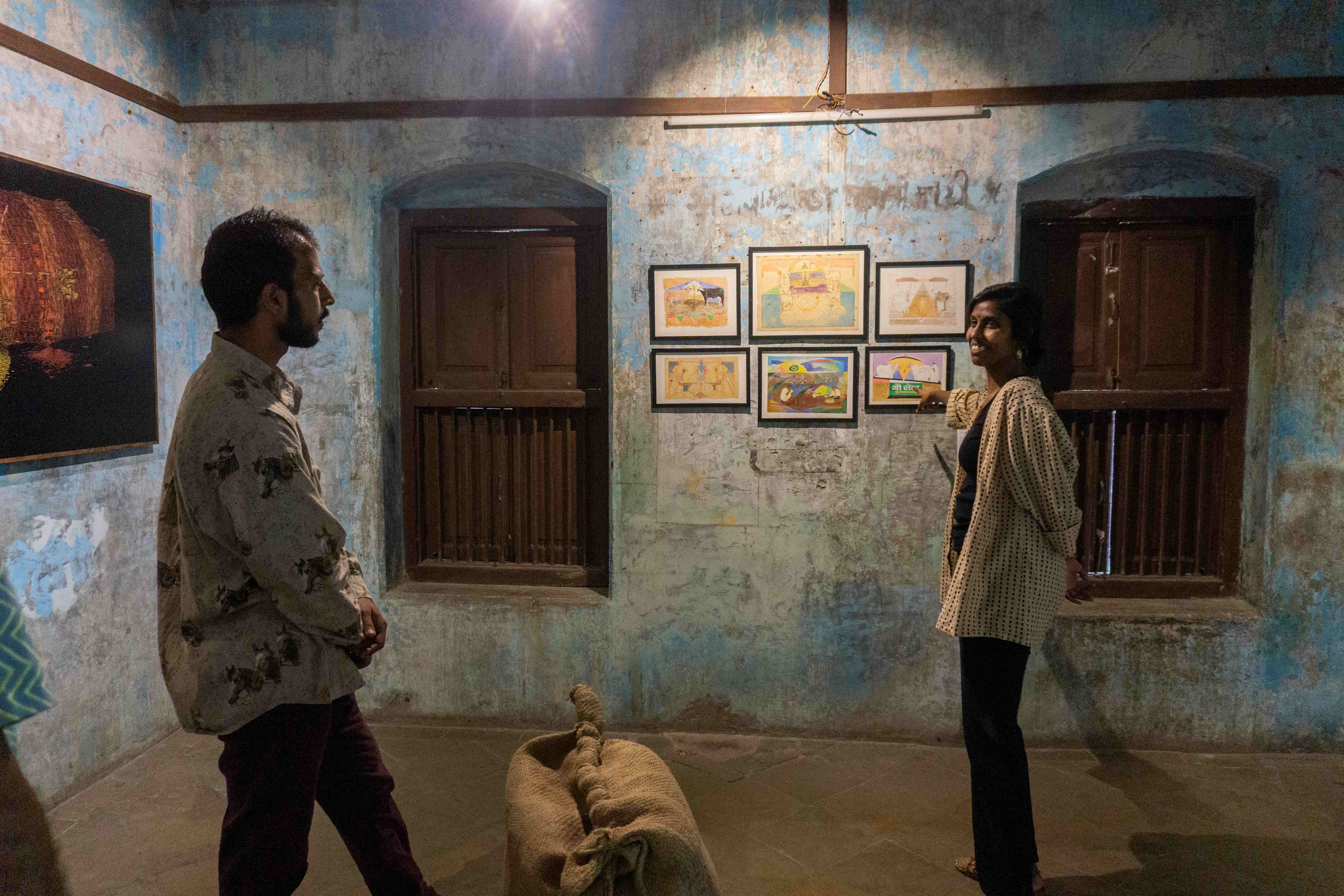 "Fault lines are visible traces of geological de\formations in the surface of the earth, which happen due to discordant tectonic activities deep below the crust. Sometimes these traces are sudden and apparent like earthquakes. At other times they are mild changes in the geography that become evident after a long, quiet course of time.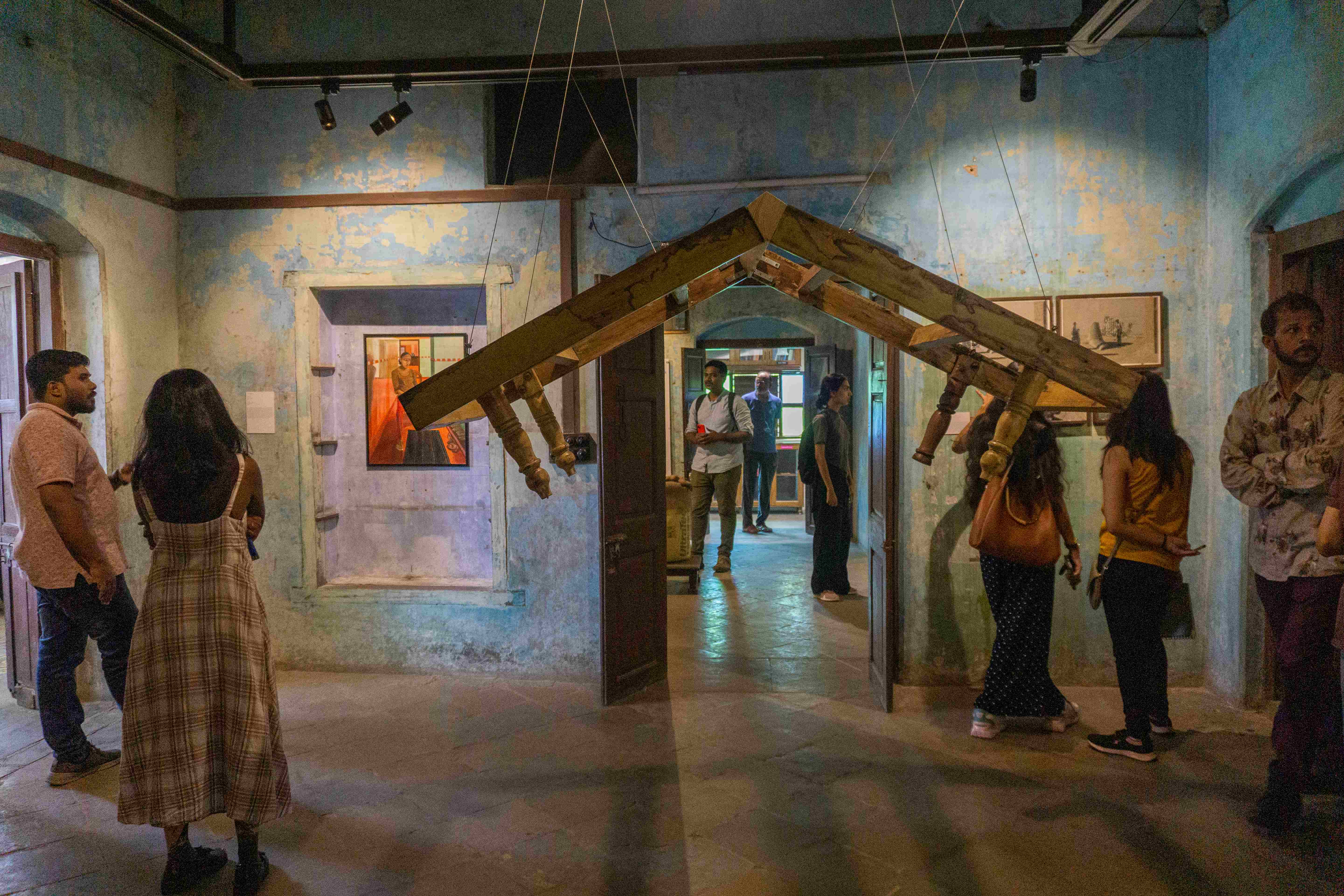 This exhibition, Fault Lines, is an attempt to re/read how history is itself shaped, written, structured, and also manufactured. It puts forth a synoptic visual presentation by various artists about their respective takes on the past through the present: mapping the traces of the various wounds/breakages/slippages/ shrinkages/rifts in the historical geography of everyday India," the press note released in connection with the Show explains.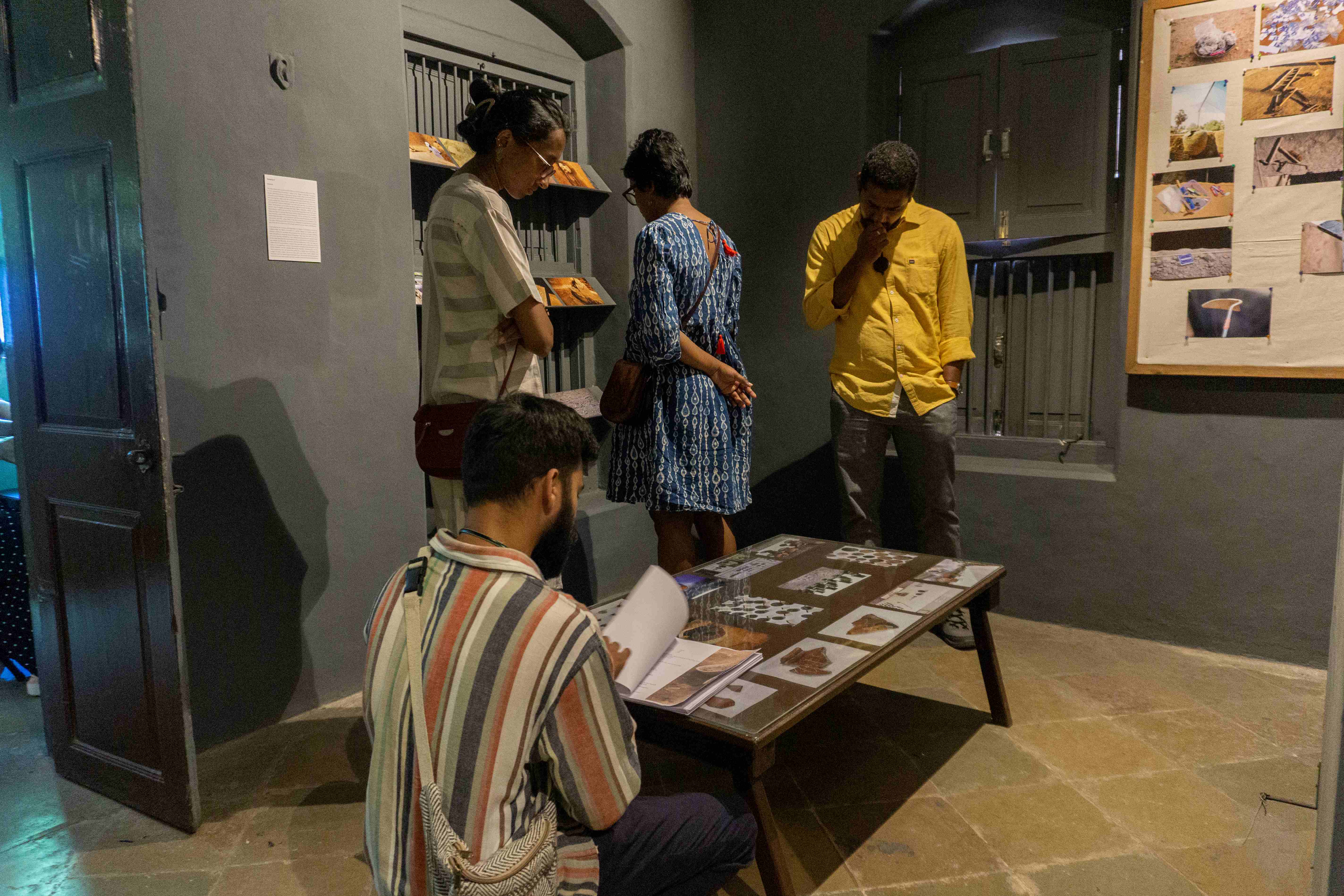 "It is the first in the series of our exhibition-enquiries into historiography, and part of a larger thematic programming that aims to read through the different layers, structures, and formations of history via modalities of magazines, films, workshops, talks and performances," says curator V. Divakar.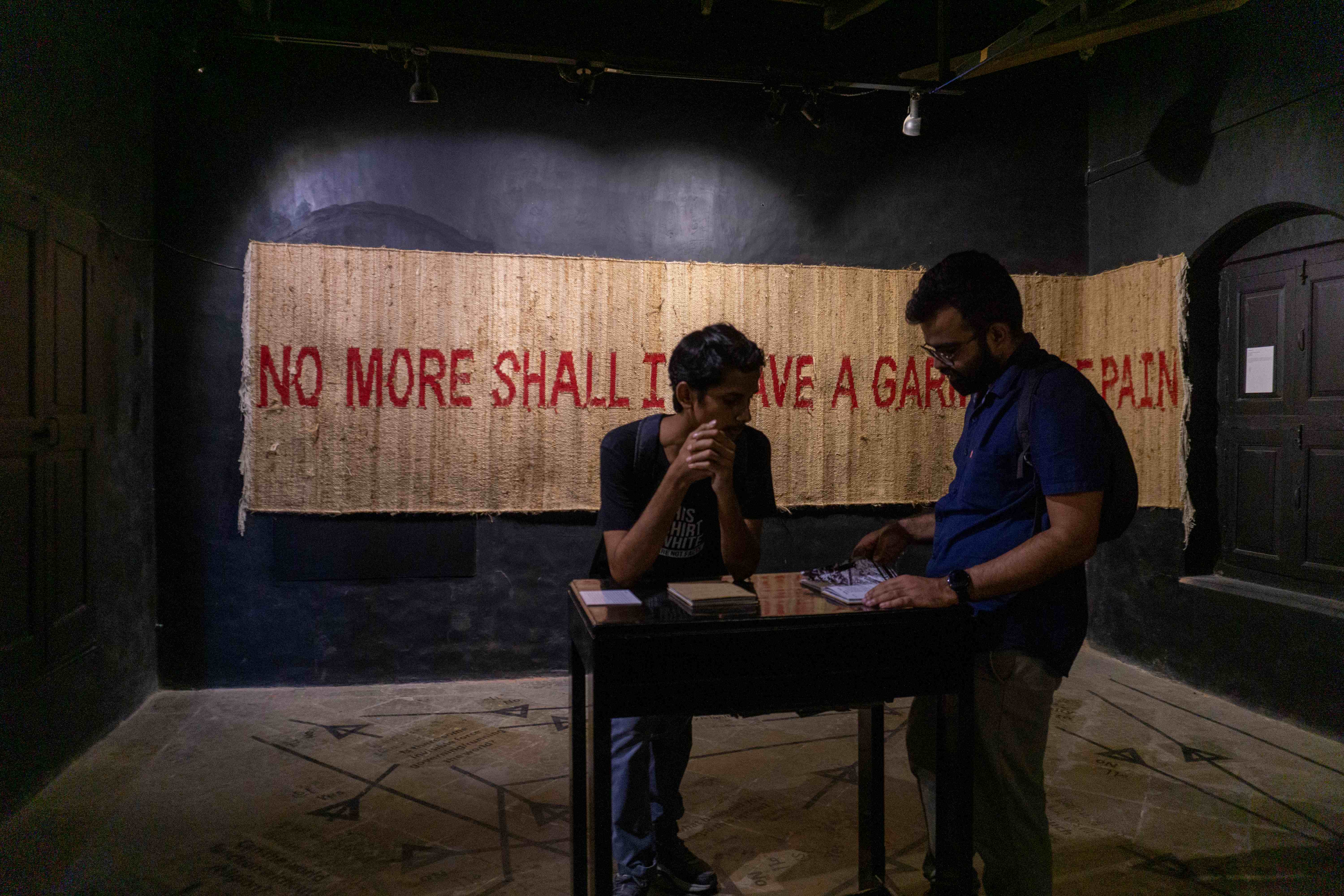 "One methodological bias we admit to committing in this exhibition is to present works and productions that are 'majorly' from the underbelly of the graded unequal structure. We understand this undeniable bias has been caused by the structured and systematic disavowal of certain voices to be heard, seen, touched, or interacted with by those in the business of writing history. It is rooted in our belief that the language of the repressed can only be understood by a different aesthetic yardstick that emerges from the chasms of tectonic plates deep beneath the surface of the status quo-ist normalcy and comfort," he added.