9 September 2023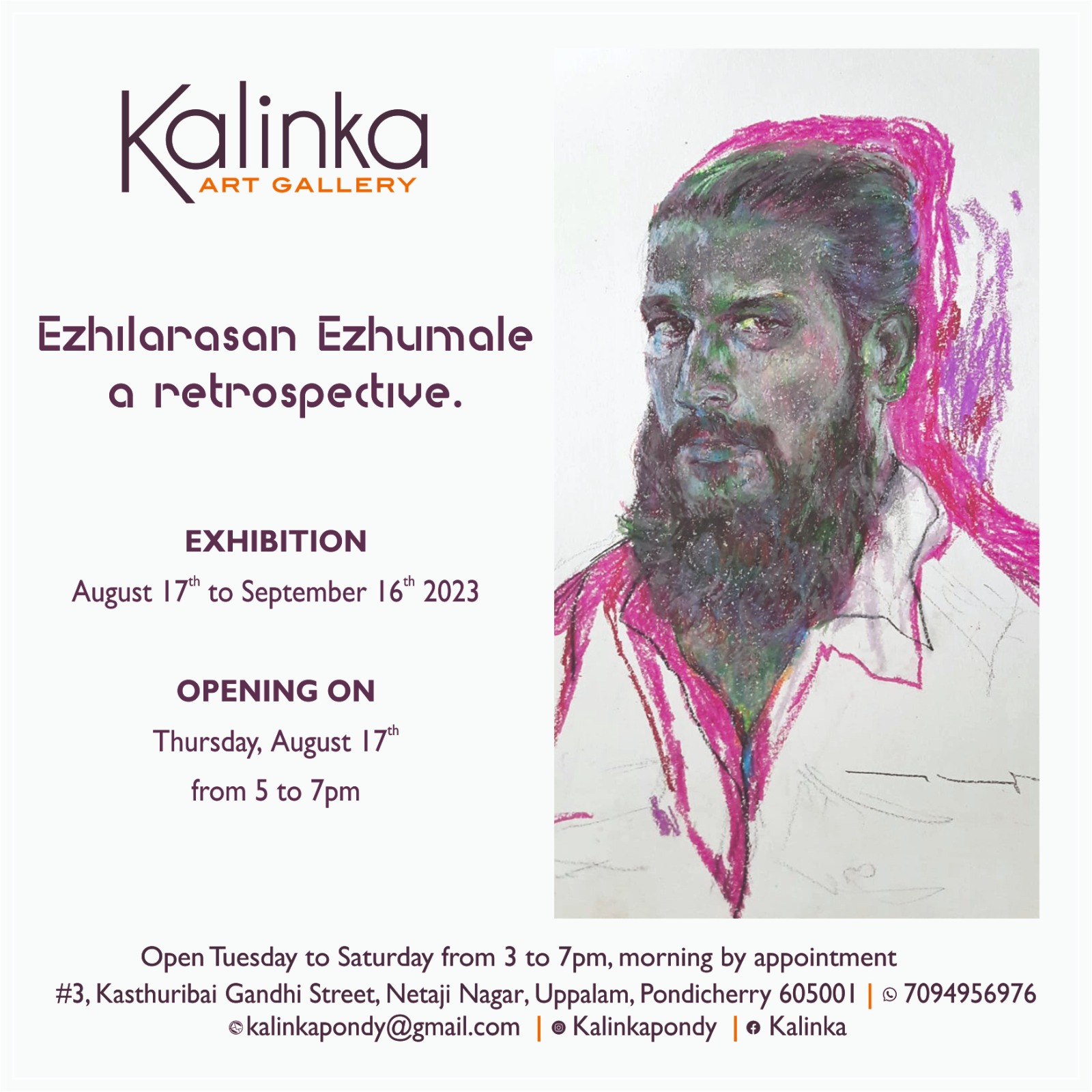 EZHILARASAN EZHUMALE – A RETROSPECTIVE
KALINKA ART GALLERY presents an Art Exhibition
EZHILARASAN EHUMALE – a retrospective
A retrospective of renowned artist EZHILARASAN EZHUMALE is on show at KALINKA ART GALLERY, Pondicherry.
The Exhibition will continue till 16 September 2023.
"My artistic journey began at a very young age, from Pondicherry where I was born and continued with my bachelors in Visual communication. My post-graduation in Painting at Chennai Fine Arts College and an upgrade in MPhil and several state and national awards helped me expose myself to books and visual experiences. Several journeys to various spots in India and constant communication with artists and people in my city helped me with different perspectives and outlooks. With an initial artistic journey ignited by my brother's influence, I have travelled from realistic to abstraction. Earlier I exposed myself pictorially, now I explore with my study of other people and circumstances around, yet hiding my self-portrait inside," says the renowned artist Ezhilarasan Ezhumale.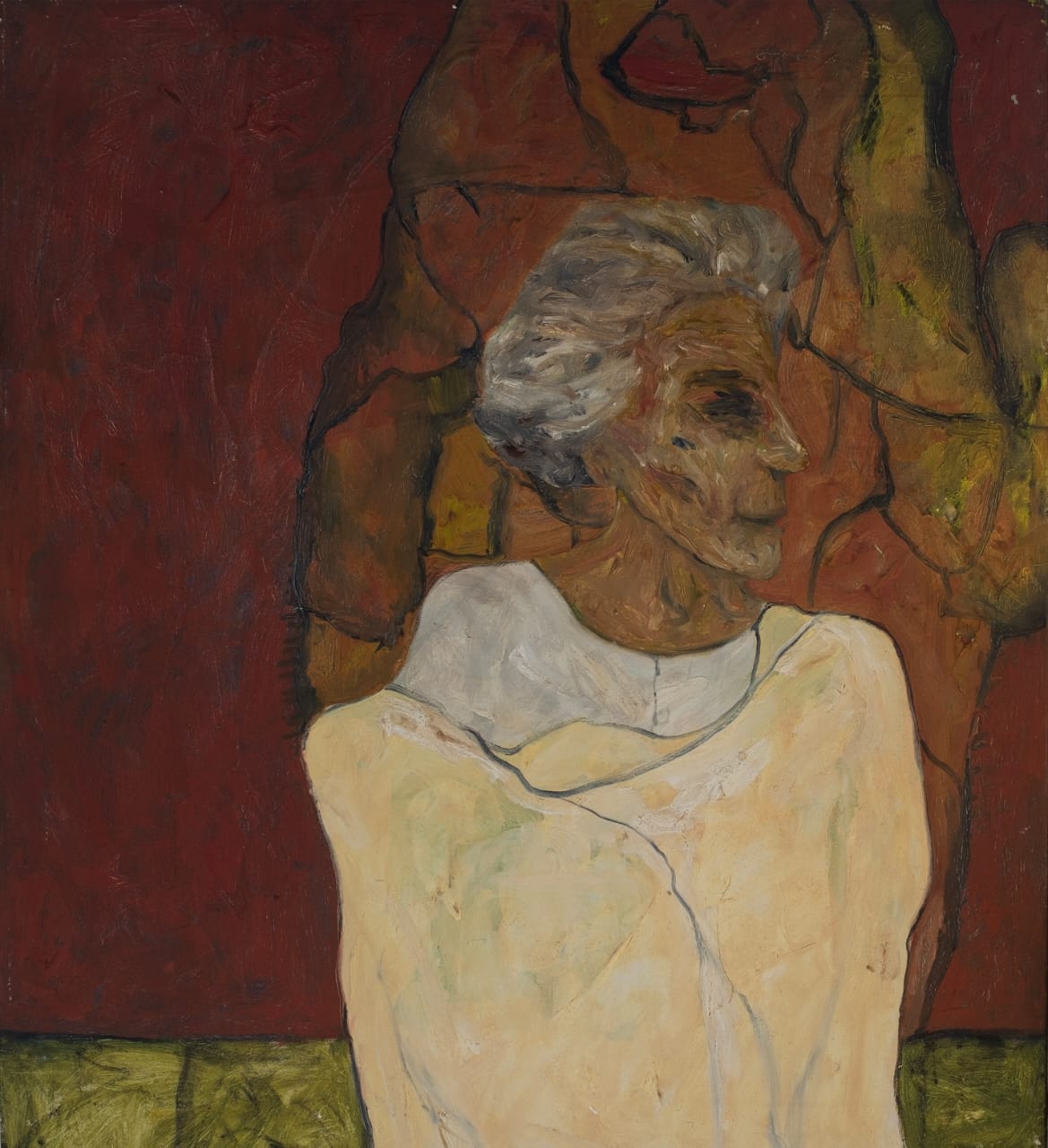 What the Curator Karine Soundaramourty- Pelade says about the show:
The current exhibition aims at offering a complete vision of his art, showing older paintings from the late 90's which were more figurative and realistic and more centered on himself and his immediate surroundings (purple room), as well as the large abstract paintings for which he has gained recognition from 2010, always trying to find the essence of a situation or a landscape and often inspired by nature, his travels and his fascination for the Himalayas (main room), but also wood work, installations and sculptures that he has been showing the past few years, inspired by more social and political concerns (first floor and rooftop).
I have seen the variety of his art and inspirations over the years and the way he has integrated to his very intimate work a conscious socio-political approach in more recent years.
Ezhilarasan Ehumale's decades-long artistic journey and diverse stages of his artistic evolutions can be witnessed in the show.