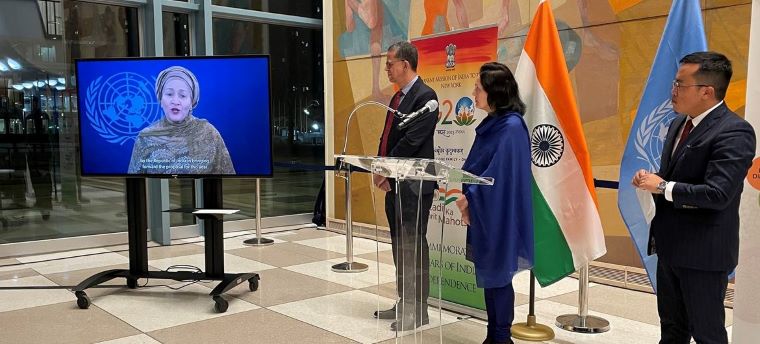 23 February 2023
EXHIBITION HIGHLIGHTING THE CRUCIAL ROLE MILLETS AT UN
An exhibition highlighting the crucial role of millets opened at UN Headquarters, New York, reports UN News on 15 February 2023.
The Exhibition showcases a diverse group of millets including pearl, prosco, foxtail, barnyard, kodo, browntop, finger, sorghum and guinea millets grown in India to highlight India's mission in the International Year of Millets 2023.
"For thousands of years, they have been a staple source of food and nutrition for millions of people around the world.
This special exhibition can help raise awareness on the virtues of millets to address food insecurity and support the transformation of our food systems worldwide," said Amina Mohammed, UN Deputy Secretary-General in a video message, reports the UN News.
"Millets are more than just food. They are smart foods. Millets are incredibly versatile and resilient crops that can grow in a wide range of climatic and soil conditions, making them ideal for small farmers in developing countries," India's Permanent Representative, Ambassador Ruchira Kamboj, said at the event.
Earlier, the 75th session of the UN General Assembly declared the year 2023, the International Year of Millets for highlighting the sustainable production, processing, marketing and consumption of millets to improve the livelihood of many small farmers, alleviating hunger, for good health and well-being that contribute to the UN 2030 Agenda for Sustainable Development.