26 August 2023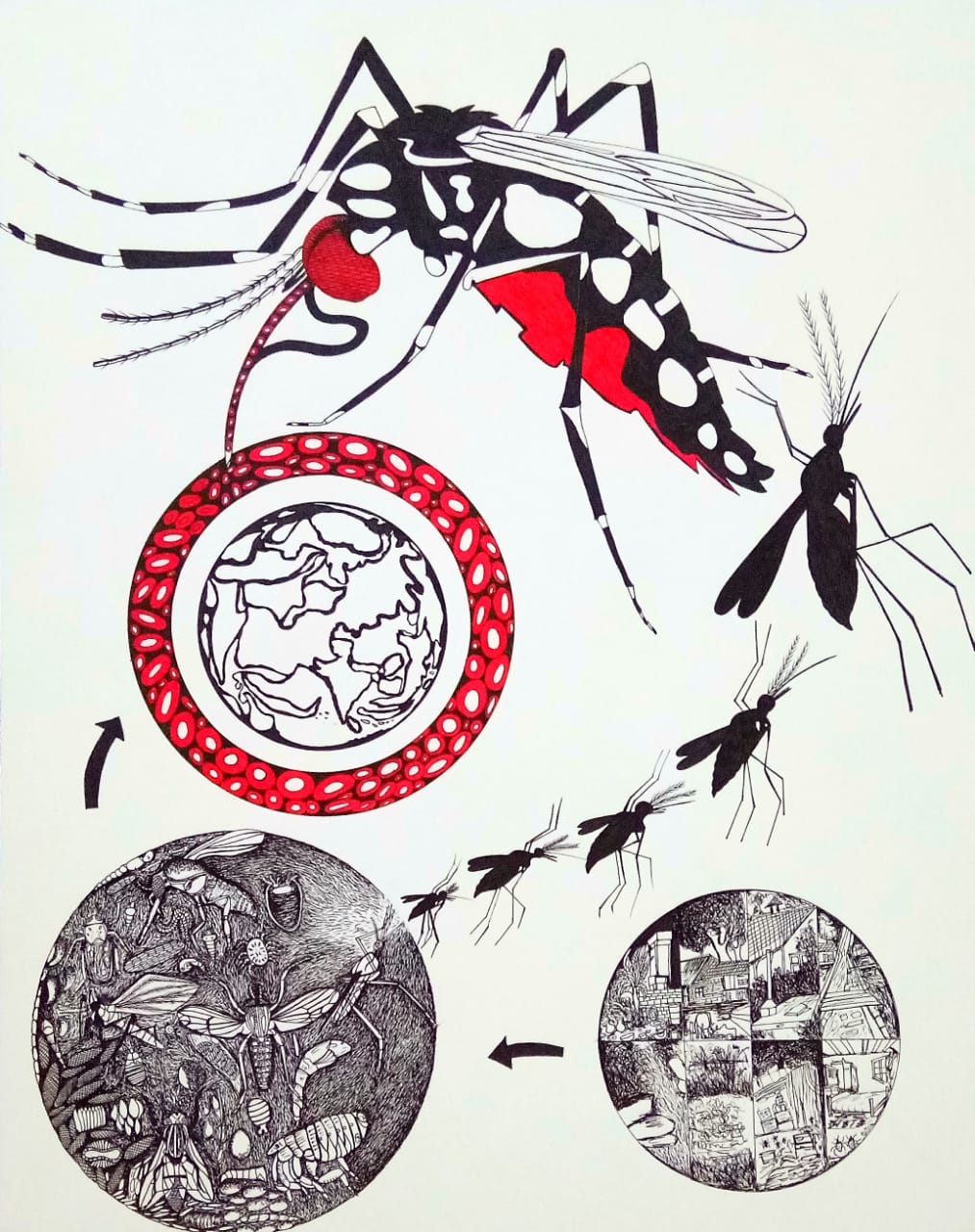 CONNECTING SCIENCE WITH ART IN BLACK & RED
CONNECTING SCIENCE WITH ART IN BLACK & RED – WORKSHOP BY IYYAPPAN V
TASMAI, PONDICHERRY on Sunday/ 27 August 2023 / 4.00 PM – 5. 30 PM
Artist Iyyappan. V connects his scientific expertise and knowledge with artistic expression through his marvelous drawings and paintings, in black and red at Tasmai, Pondicherry on 27 August 2023 @ 4.00 PM.
"Mosquito borne diseases are illnesses caused by pathogens that are transmitted to humans and animals through vectors, typically arthropods like mosquitoes, ticks, fleas, and flies. Environmental factors play a significant role in influencing the prevalence and transmission of these diseases," says artist Iyyappan.
He studied Master of Public Health in entomology from the ICMR-VCRC after graduating from Puducherry. He also works as a self-taught artist, creating numerous scientific illustrations to raise public awareness to combat Mosquito borne diseases. Also participated in many national and international projects to prevent mosquito borne diseases. He has published an article in an International research publication.
Recently Iyyappan has participated in a group show titled – Two Men Art Show at Pondicherry. He has also participated in the Group shows  conducted by Pondicherry Art Academy in 2017, 2018 and 2019; Sega Art Gallery; Ashram Art Gallery and Tasmai Art Gallery at Pondicherry.