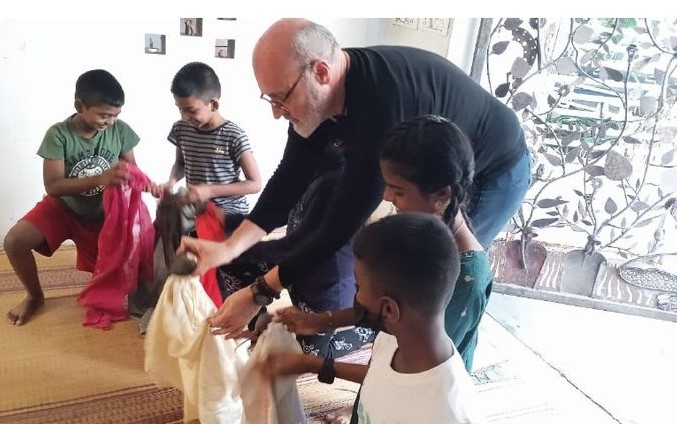 27 January 2023
CLOSURE OF PHOTO EXPO by YANN LE NY & FRANCOISE BRIGARDIS with IMPROMPTU PUPPET PRESENTATION by FREDRIC SIMON
TASMAI in collaboration with the INDIGO COLLECTIVE present a unique programme on Saturday/28 January 2023/ 6.00 – 6.30 PM/
Two famous Photographers Francoise Brigadis and Yann Le Ny work according to the title of Baudelaire's collection, SPLEEN AND IDEAL by highlighting the two notions through unique and the multiple media of photography – black & white and colour.
AND NOW ALONG WITH THIS, renowned performer, puppeteer and playwright FREDRICK SIMON makes magic through his hands and gestures as per his inspiration.
This impromptu Puppet presentation will excite and inspire all !
Enjoy this marvellous confluence of three unparalleled.