17 May 2023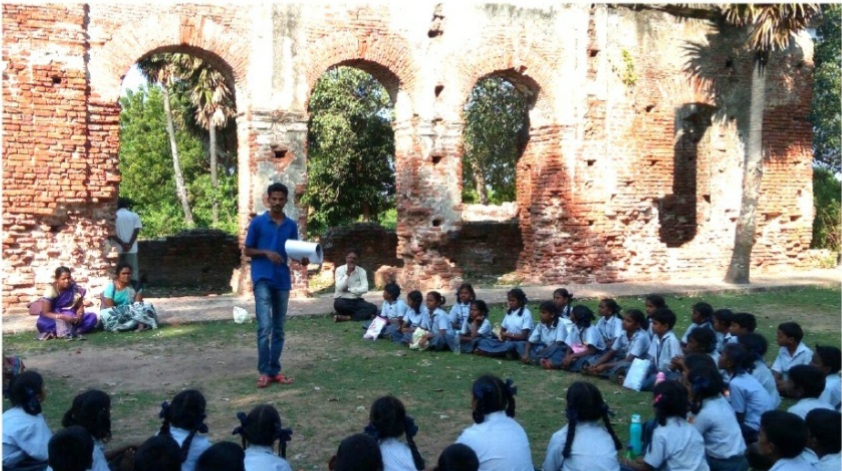 CELEBRATING INTERNATIONAL MUSEUM DAY AT TASMAI
Thursday/ 18 MAY 2023/ 6.15 PM – 7.15 PM
M. RAMESH from Ariyankuppam, who has developed a deep passion with the Arikamedu, the ruined industrial ancient port city of 100 BC to 100 AD, an amazing archeological site near Pondicherry shares his knowledge and tries to guide to those who are interested to know more on Arikamedu at TASMAI, Pondicherry on International Museum Day. Ramesh has written several papers on this ancient city, Arikamedu.
Arikamedu was an ancient industrial port located in the South Eastern coast of India near Pondicherry known for manufacturing textiles particularly Muslim clothes, fine terracotta objects and jewelries from bead manufacturing and considered as 'mother of all bead centers' in the world. The city enjoyed extensive exports and trade with Imperial Rome. The city was also connected with several other cities in India both by road and river. The harbour of Arikamedu used to receive ships from other ancient cities like Muziris and Anuradhapura for transhipment of goods to countries of South East Asia such as Indonesia, Thailand, China.
The ancient city was known as Poduke in those days and the city lay along the eastern bank of River Ariyankuppam near the mouth of Bay of Bengal.
All are invited to this unique presentation at TASMAI, Pondicherry TODAY