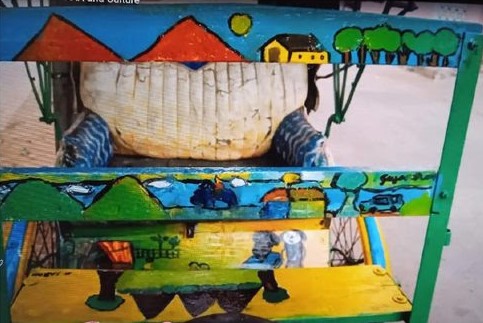 5 March 2023
ARTIVISM – RICKSHAW PAINTING
LET'S PAINT TOGETHER
TASMAI/ PONDICHERRY/ Sunday/ 5 March 2023/ 3 PM – 6 PM/
TASMAI, Pondicherry calls all for enjoying and witnessing the beautification of the amazing vehicle, Rickshaws which serves as a low-cost mode of transport for the low and middle class people of our country.
Support the beautification of the amazing 'Vahana', the eco-friendly, low-maintenance and less prone to accidents on the road.
Rickshaws are two or three wheeled passenger carts which hold one or two passengers, usually drawn by a man.
Nowadays Rickshaws pulled by man have been discouraged in many places due to the concern for the rickshaw workers and the advancement of technology.
It was first used early in 1879.
Today on 5 March 2023, TASMAI invites all to join and support ARTIVISM – RICKSHAW PAINTING at 3.00 PM.