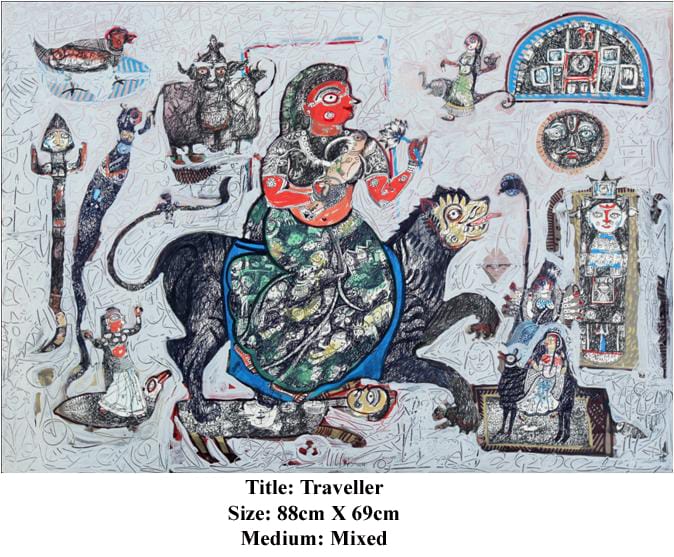 9 February 2023
ARTIST JOYDEEP BHATTACHARJEE
"Artist JOYDEEP BHATTACHARJEE is a contemporary visual artist. Artist has expressed the body-mind-spirit combination of his personal life in his work. Each of his works matches the seven-coloured rainbow. Gender mixing in the works captures a new form that rises above men and women, a semi-feminine form of philosophy, a picture of the transformation of life philosophy," says renowned art critic Kanika Sarkar on his art works.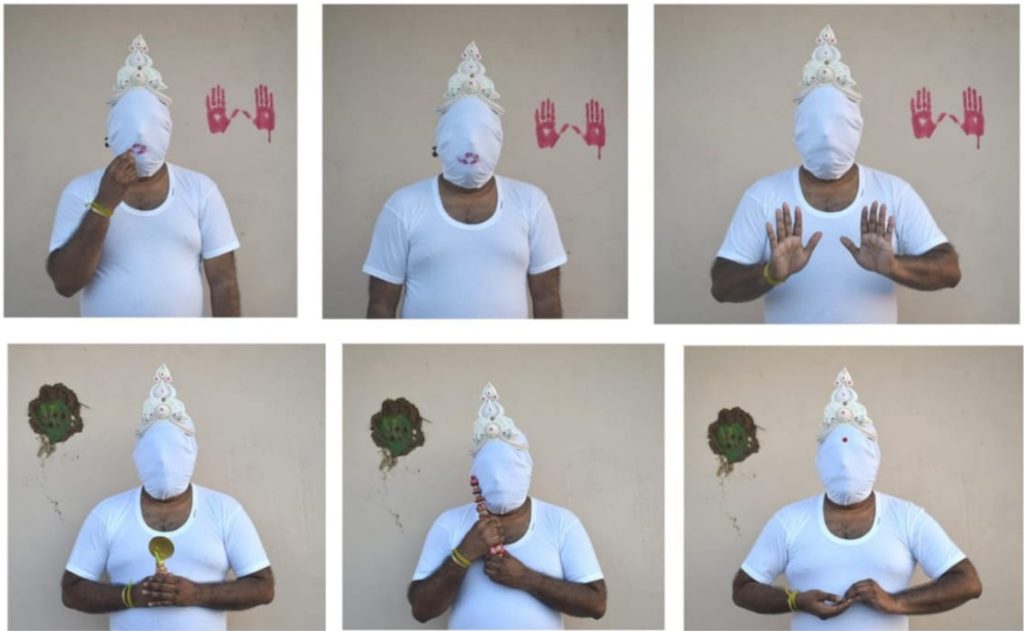 Artist Joydeep Bhattacharjee has studied BVA in Painting from Tripura University and MFA (Painting) from Rabindra Bharati University, Kolkata.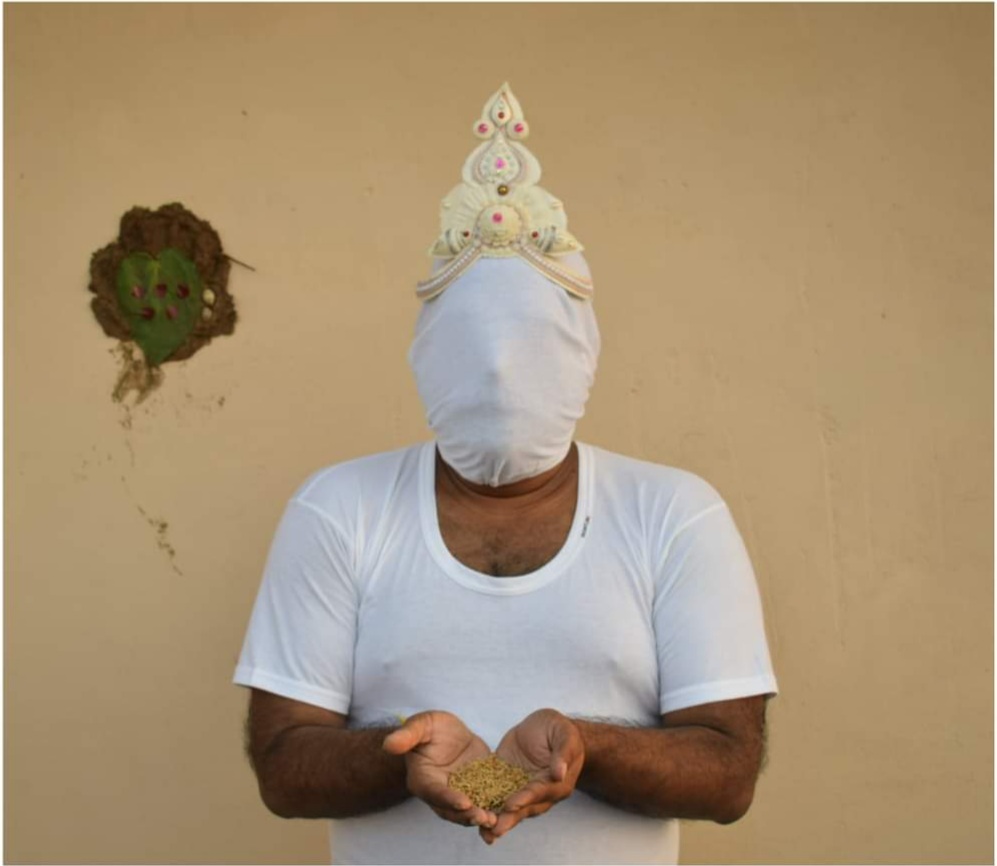 "Art is the way to live and something for which I can compromise with everything in my life.
The aspect of art which attracts me the most is the form of expression through which I can express my inner feelings and the colour which translates my form of art into a world of more relevance.
Folk art has always inspired me but I have tried to portray it in a modern way. Children's art also inspired me, a lot," the renowned artist Joydeep Bhattacharjee discloses his own passion as a painter.
"I have tried and modified and evolved my painting style, over the years. From a very basic and modest folk style, I have tried to convert it into a more contemporary style of folk-art, tried to reduce the use and influence of colours in my paintings. I also tried to increase the style of scribbling with small variety of attractive colours to give the arts space to breathe," says the artist.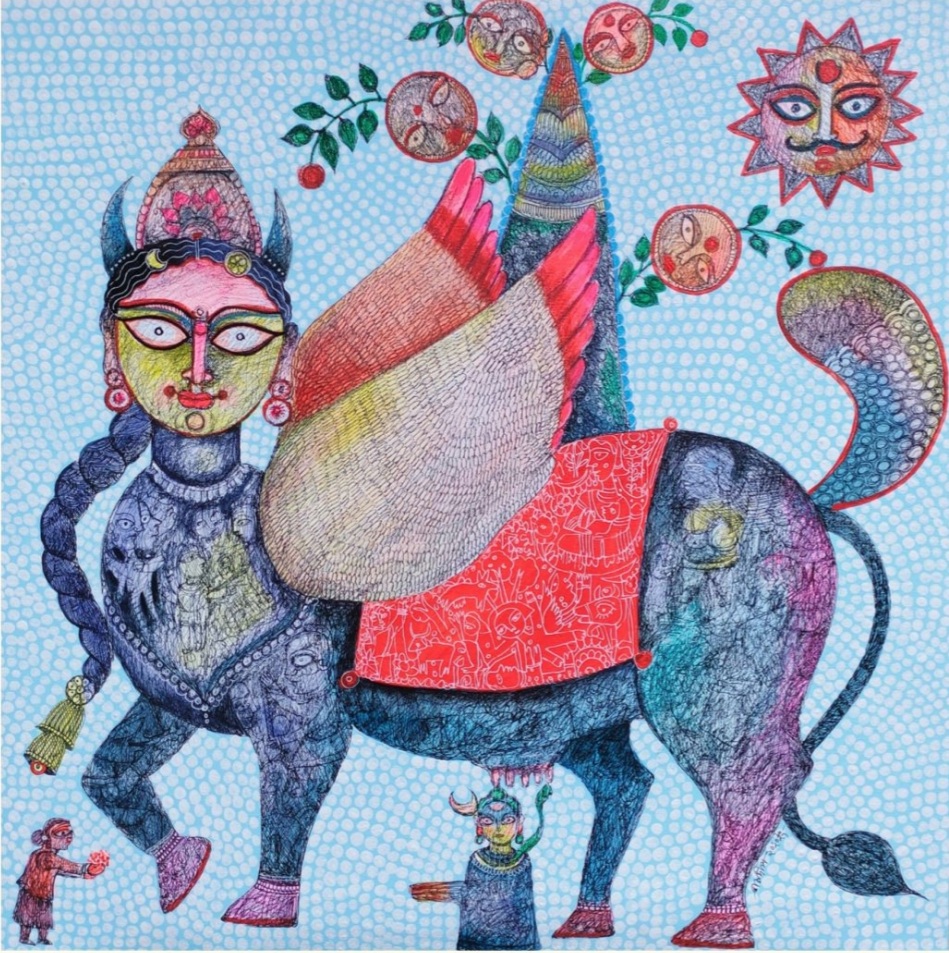 "I have been able to create my own style and I would continue my profession and passion," and hopes that he will continue his 'dream' in coming days too.
He has conducted many solo and group exhibitions all over India and abroad including at Nehru Art Centre London, Dubai and Bangladesh.
At present he is working as a Painting Instructor in Government Art College of Agartala, Tripura.