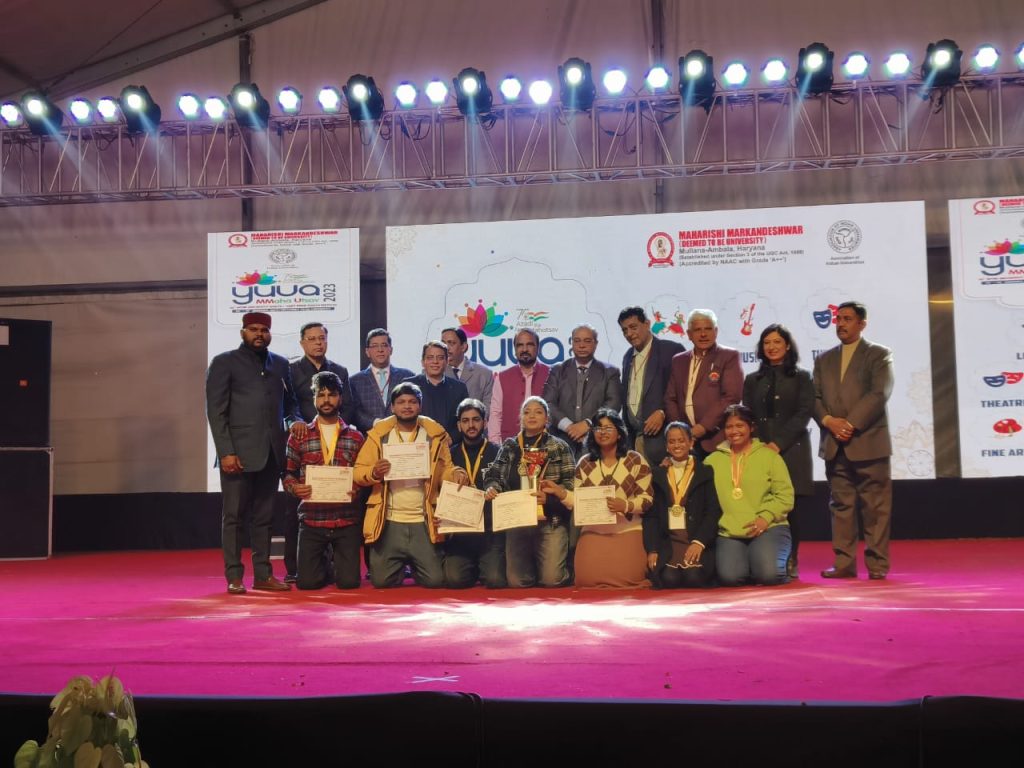 4 February 2023
APEEJAY STYA UNIVERSITY SHINES IN 36TH INTER UNIVERSITY NORTH- WEST ZONE YOUTH FESTIVAL HELD AT NEW DELHI
Apeejay Stya University Shines in 36th Inter University North- West Zone Youth Festival organised by Maharishi Markandeshwar Maulana Ambala Deemed to be University under the aegis of Association of Indian Universities (AIU) held at New Delhi.
It's another glorious feather added on Apeejay Stya University (ASU) with brilliant performance in the prestigious Inter University Yuva Maha Utsav held from 24 January 2023 to 28 January 2023.
"Recognised as a leading Liberal Arts University, ASU gave sterling performance in the Youth Festival in which it participated with great dedication and commitment," says Sushama Paul Berlia, President and Chancellor of Apeejay Stya University.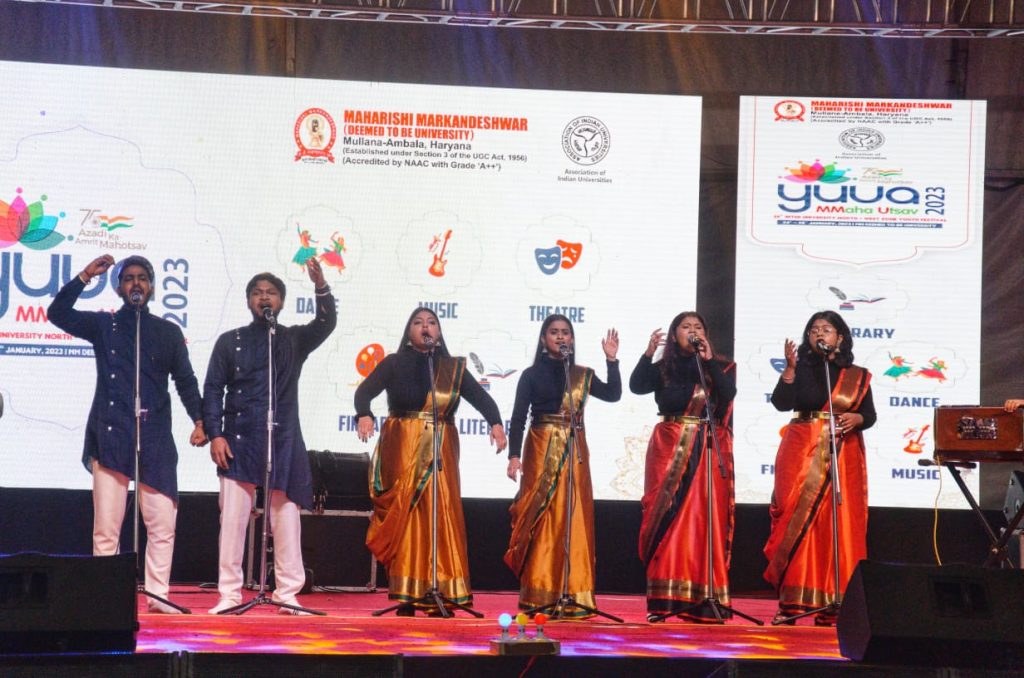 "15 universities of the north west region participated in the Mega Event. In its maiden participation, ASU stole the show by bagging coveted positions in many items including group song western, western solo, light vocal, Western instrumental, percussion Tabla, Classical dance, elocution, on the spot painting, Clay modelling and rangoli. Having qualified to participate in 10 items for the Upcoming National Youth Festival, joy spilled in the vibrant campus of ASU. The participants and the faculty felt elated at their achievement in the very first attempt of participating in the Youth Festival," says Sushma Paul Berlia.
Apeejay Stya institutions are guided by the vision of Dr. Stya Paul, the inspiration behind all Apeejay Education institutions and his legacy of excellence is being carried forward by his daughter, Mrs. Sushma Paul Berlia, Chairperson of Apeejay Education by imparting world class education to the students and promoting rich traditions of Indian art and culture.