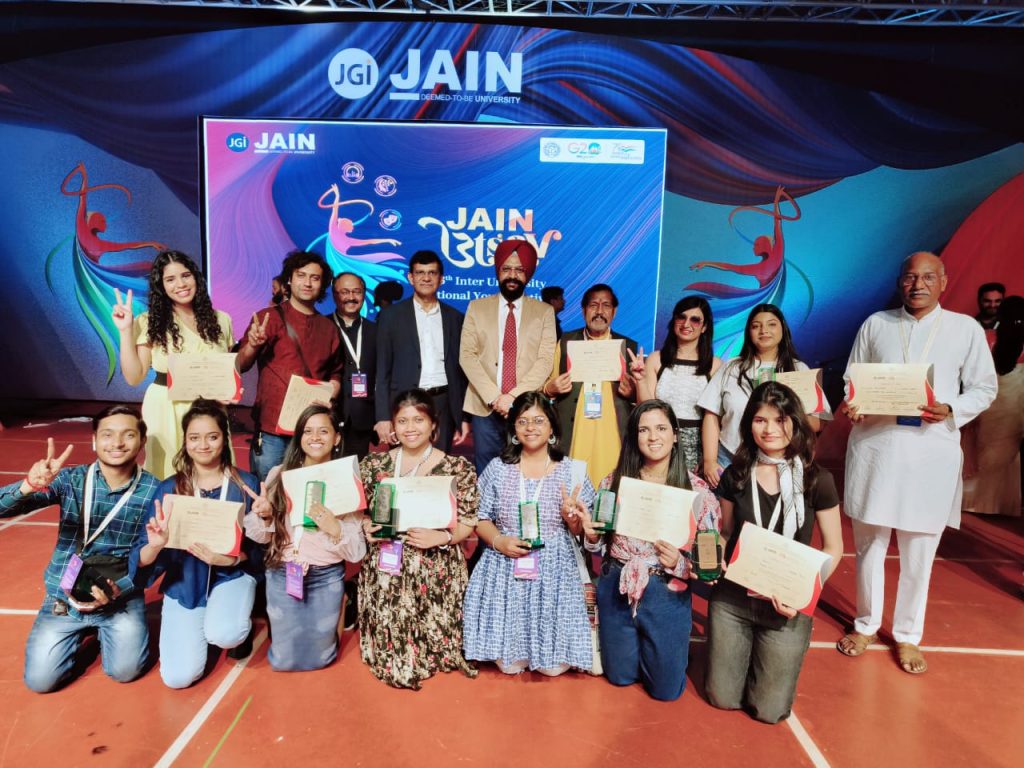 5 March 2023
APEEJAY STYA UNIVERSITY BAGS 3 GOLD & 3 SILVER MEDALS IN THE 36th NATIONAL YOUTH FESTIVAL HELD AT BENGALURU
APEEJAY STYA UNIVERSITY(ASU), Sohna, Gurugram made a spectacular performance at the 36th All India National Youth Festival held at Jain University, Bengaluru during 24 – 28 February 2023.
In its Maiden performance, Apeejay Stya University, Sohna, Gurugram, India's first industry-centric Technology and Liberal Arts University focused on Research and Innovation, emerged as a champion in 8 events at the National Youth Festival in which 124 Universities across the country participated.
The participants were highly jubilant in winning three Gold Medals in Classical Instrumental Solo (Percussion), Light Vocal Ghazal and Western Solo competitions; three Silver Medals in Classical Dance, Elocution and Clay Modelling and two Bronze Medals in Western Group Song and Rangoli.
Earlier, Apeejay Stya University (ASU), Sohna, Gurugram has qualified with flying colours at the 36th Inter University North-West Zone Youth Festival held at Maharishi Markandeshwar University, Ambala-Mullana.
Dr. Sucharita, Pro- Vice Chancellor Congratulated the Chancellor Mrs Sushma Paul Berlia, on this laudable achievement and shared the joyous moments with the winners and the faculty who were elated at their achievements.
Apeejay Stya Institutions are guided by the vision of Dr. Stya Paul, the inspiration behind all Apeejay Education Institutions and his legacy of excellence is being carried forward by his daughter, Mrs. Sushma Paul Berlia, the noted educationist and Chairman of Apeejay Education which is running more than 26 Institutions in the country imparting world class education.
The Association of Indian Universities (AIU), an apex advisory body on higher education, has been organising Inter-University Youth Festivals at the zonal and national levels for promoting Indian culture and awareness among the youth.