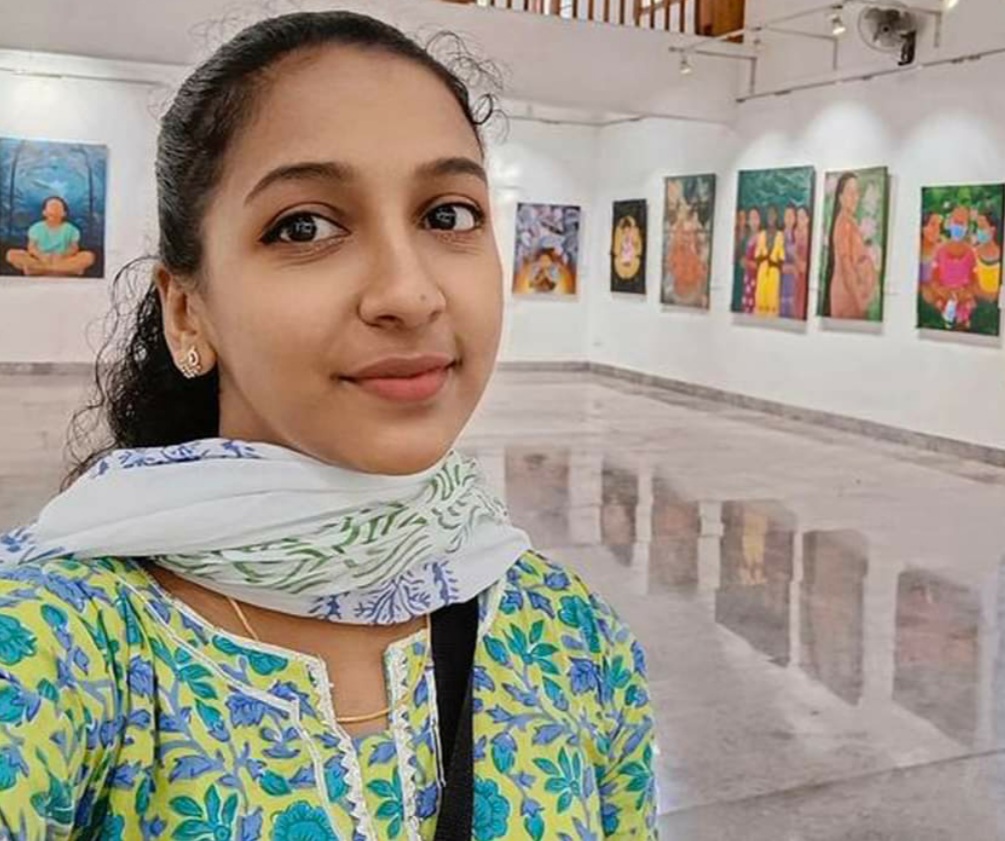 ANU J RAJAN / Artist, MFA Final Student, College of Fine Arts, Thiruvananthapuram, Kerala
Recently a Group exhibition titled 'Post Covid Syndrom' was held at College of Fine Arts, Thiruvananthapuram featuring artworks of MFA Final Year students including Anu J Rajan.
"Anu J Rajan, a brilliant and active artist, luminously narrates fellow beings, including birds, animals, her surroundings, and her children, which convey the ultimate positive empathy to the whole life as care is sprinkled everywhere," said E. H. Pushkin, internationally acclaimed artist after visiting the Gallery at Thiruvananthapuram.
Many art enthusiasts and connoisseurs visited the gallery and appreciated the young talented artist, Anu J Rajan.
"All my works are very much related to the nature. I feel compassion and empathy towards all living beings. In all my works, I portrayed whatever I experienced. As a human being, I feel very much proud of myself as I could show my love and care to all creatures in this world," Anu J Rajan shares her compassion and love towards nature.
"I am very passionate about living and non-living things. I observe each and every creature whether it is a bird, animal, plant or human being. I see beauty in every creature".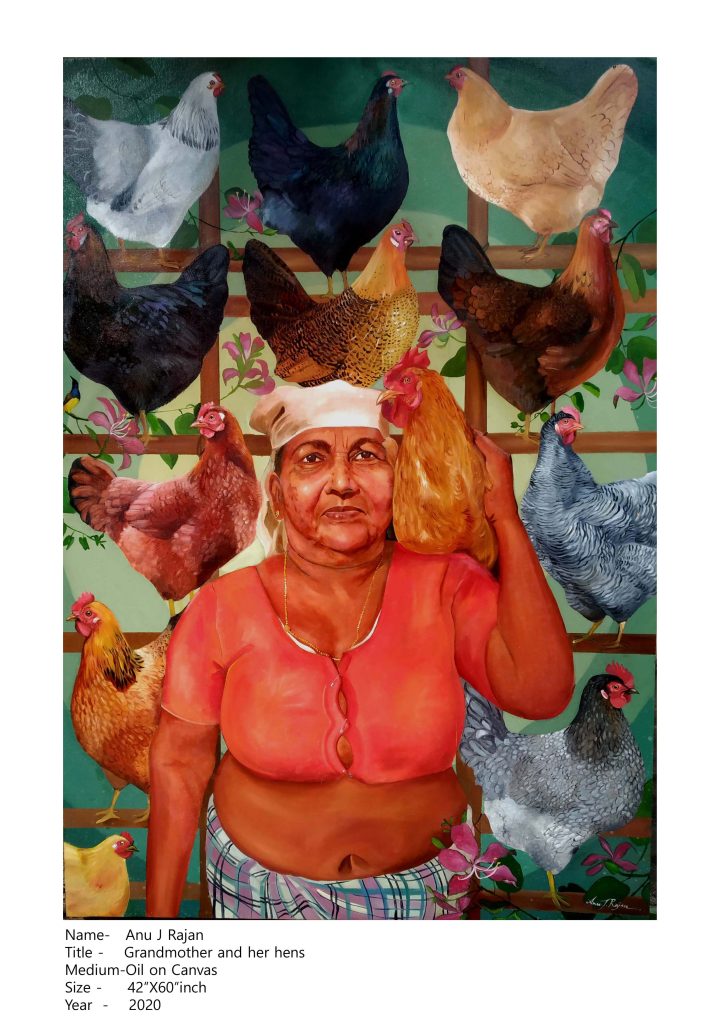 "I started drawing when I was in class IV. My mother made me participate in a state competition. I won the second position. After that my mother took me to different competitions and I came back with prizes. Though my parents are financially weak, they gave me good education; now I am doing my Post -Graduation in painting at Fine Arts College, Thiruvananthapuram".
"I have faced many miseries and could overcome all the struggles by God's grace. I have tried to utilise my freedom to express all my thoughts in my works," says the artist.
"My grandmother had a lot of hens. She was very fond of all these. So do I. In one of my works I portrayed a lady, who was survived by her son, fell ill; a man showed passion and gave her new life," the artist expressed her compassion through her artworks.