11 September 2023/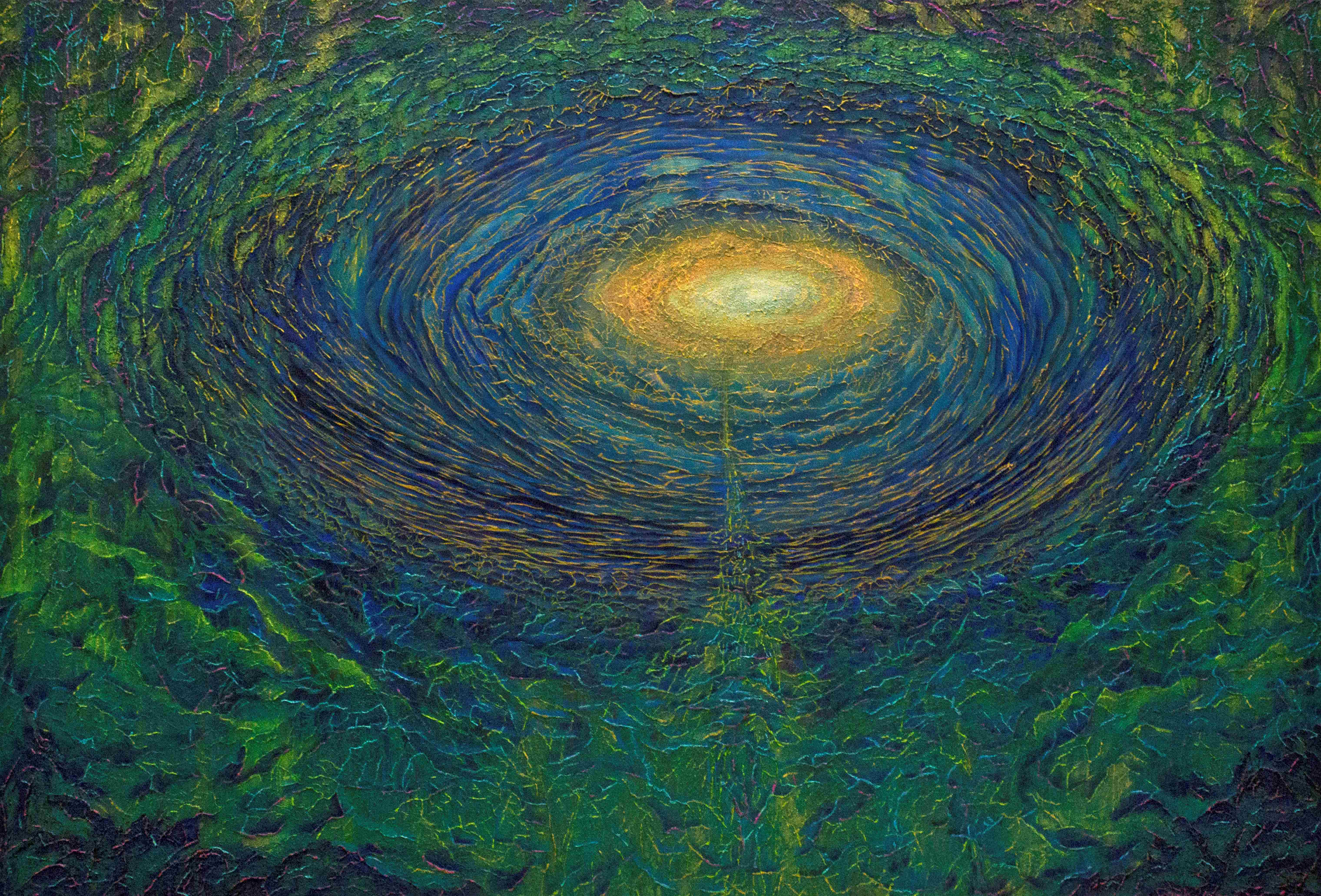 RADIANCE OF COSMIC CONSCIOUSNESS
Art Show  'RADIANCE OF COSMIC CONSCIOUSNESS'  –  WHO AM I TO WHO I AM by renowned Visual Artist, Sonika Agarwal  will be held at the prestigious Dhoomimal Gallery,  8-A  Connaught Place, New Delhi on Tuesday, 12 September 2023 starting at 6:00 PM

"RADIANCE OF COSMIC CONSCIOUSNESS introduces an innovative artistic dimension, merging light and darkness to create a captivating 360-degree immersive encounter. The artwork consists of two dimensions: the front-lit painting and the same painting in complete darkness. When the front light is turned off, the paintings come to life, emitting a mesmerizing glow that surrounds viewers, transporting them into the realm of the Cosmic Ocean, known as Sheer-Sagar," says the renowned artist Sonika Agarwal.


"This groundbreaking innovation promises to captivate the imagination and stimulate the senses of all who attend. The experience challenges traditional boundaries of art and perception, offering a unique journey through the cosmos," she said.
"I am inspired by the ancient and profound concept of Aum (ॐ), often referred to as the 'RADIANCE OF COSMIC CONSCIOUSNESS', portraying the condensation of the cosmic energy onto canvases, illuminating the vibrations of the cosmic motor and echoing the sound of the cosmic drum—phenomena typically imperceptible to the naked eye," ," she explains.

"The series evokes the sentiments expressed by spiritual masters like Paramahansa Yogananda, who described the experience of Cosmic Consciousness as "The entire cosmos, gently luminous, like a city seen afar at night, glimmered within the infinitude of my being. It is indescribably subtle; a mellow radiance, ever undiminished," says the curator of the show.
Sonika Agarwal has conducted many exhibitions and she is the recipient of the prestigious National Stree Shakti Award presented by the Hon'ble President of India, in recognition of her remarkable contributions to the world of art.