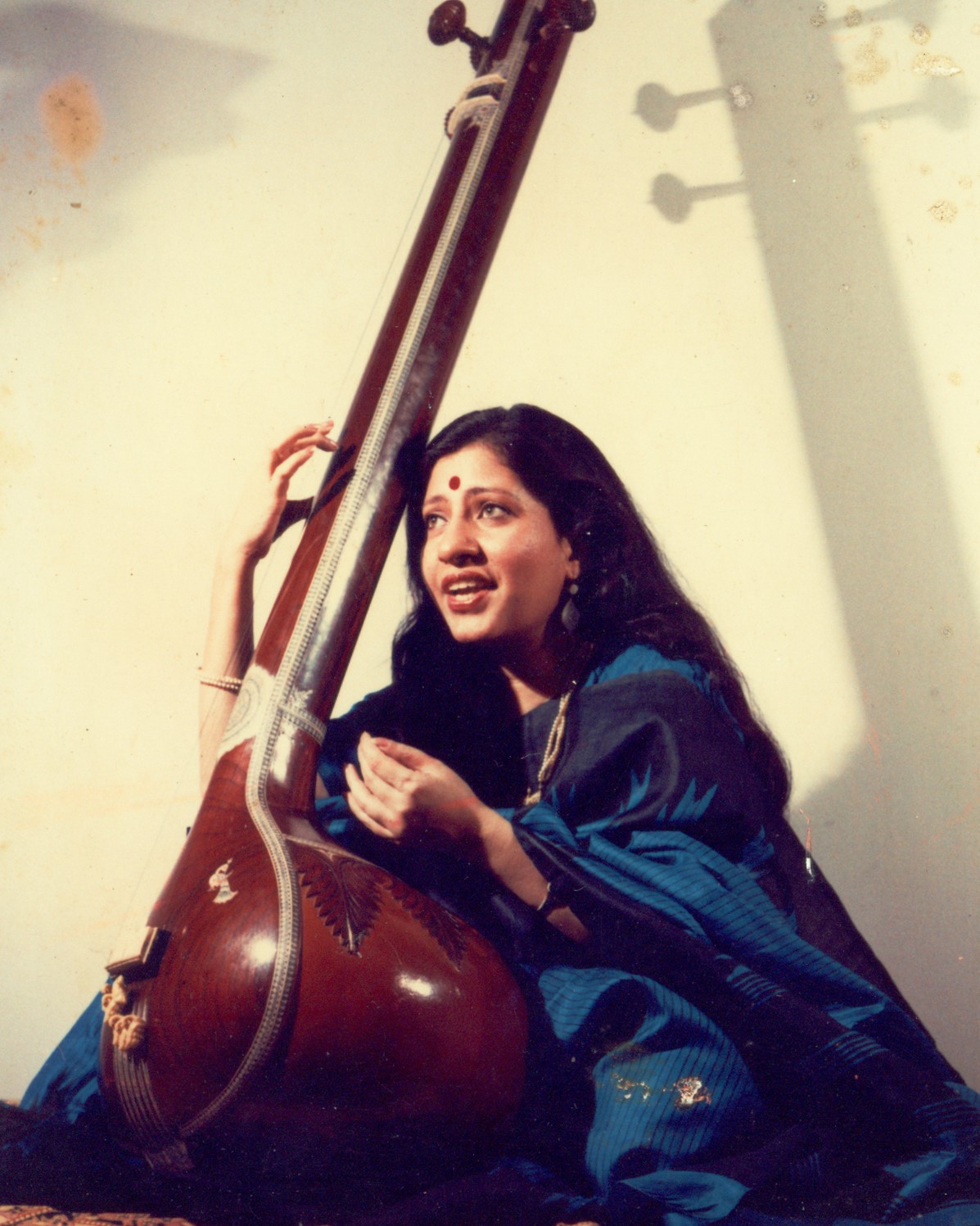 3 July 2023 /
VIDUSHI TULIKA GHOSH
HINDUSTANI CLASSICAL VOCALIST VIDUSHI TULIKA GHOSH REPRESENTS THE FOURTH GENERATION OF A FAMILY OF DISTINGUISHED MUSICIANS
Renowned Hindustani Classical Vocalist VIDUSHI TULIKA GHOSH, daughter of the internationally acclaimed Maestro of Tabla, Padma Bhushan Pandit Nikhil Ghosh, represents the fourth generation of a family of distinguished musicians.
Tulika Ghosh has learnt from her father, Padma Bhushan Pandit Nikhil Ghosh, the legendary musician, teacher and writer. Her music has been honed by renowned legendary musicians Pandit Hanuman Prasad Mishra, Ustad Khadim Hussain Khan and Ustad Yunus Hussain Khan. Her elder uncle was the renowned musician Pandit Pannalal Ghosh, revered as the 'Father of Hindustani Classical Flute'. Her grandfather was Akshay Kumar Ghosh; renowned sitarist of the Senia Gharana and her great grandfather was Shri. Harakumar Ghosh, a Dhrupad singer and Pakhawaj player.
The musically charged atmosphere at home in the illustrious company of some of the greatest figures of Indian Classical music, like Ustad Ahmedjan Thirakawa, Ustad Amir Hussain Khan, Pandit Jnan Prakash Ghosh, Ustad Ishtiaq Hussain Khan, Ustad Latafat Hussain Khan, Ustad Amir Khan, Ustad Vilayat Khan, Pandit Nikhil Banerjee, Pandit Buddhadev Dasgupta and many other legends has added immensely to her musical imagination and insight.
Vidushi Tulika Ghosh is known for her mesmerising, delightful stage presence and the caliber, dignity and intense melodiousness are some of the striking features of the Hindustani Classical music exponent. The alternating of serenity and colourfulness adds a glowing lustre to her vast repertoire in the areas of Khayal, Tarana, Tappa, Thumri, Dadra, Kajri and Bhajan. Her vocalism finds the best elements of the Kirana, Banaras, Agra, Patiala and Gwalior traditions, presented with a distinctive individual expression and aesthetic refinement.
"Lots of exceptionally talented youngsters are dabbling in classical music with amazing virtuosity and technical perfection. I find these bright kids so hungry for the right guidance and knowledge. Unfortunately, selfishness is seen in abundance and at this point in life, we should freely share with the kids, the knowledge and support their career for the sake of posterity and keeping classical music alive. But on the contrary I see grabbing even the tiny morsels from the mouth of these youngsters. So much insecurity," renowned musician Tulika Ghosh shares her views on the present scenario in the field of Classical Hindustani Music.
"Given the right opportunities and support, these young musicians can do wonders and classical music can thrive. No doubt that a career in classical music demands full dedication and time. But along with that what assurance can these young musicians get about financial security? The disparity in the fees paid is abysmal, in fact scary. So if after learning and intensive training a student has no future in the performance field, I wouldn't blame them if they veer towards popular music, because after all bread and butter comes first," she added.
"It therefore is the bounded responsibility of senior musicians and hopefully corporate houses to come together to give a safe future to our rich heritage. On the part of the young aspirants, they must also be prepared for hard work and patience and grit. Having received intensive training from my great Gurus, I wish to share this vast knowledge with all the capable aspirants, irrespective of age. Any art form requires a fierce passion for the subject," the renowned musician shares her vast experience to the young aspirants and reminds all, the responsibility to enrich our heritage and culture of our nation.
Renowned Musician Vidushi Tulika Ghosh is a highly acclaimed musician and has performed extensively and held workshops and lecture-cum-demonstrations all over India and abroad including the UK, Germany, USA, Bangladesh, Japan and at the prestigious Music Guimet, Paris. She is based in Mumbai and a regular performer on the All India Radio and Television.