4 June 2023 /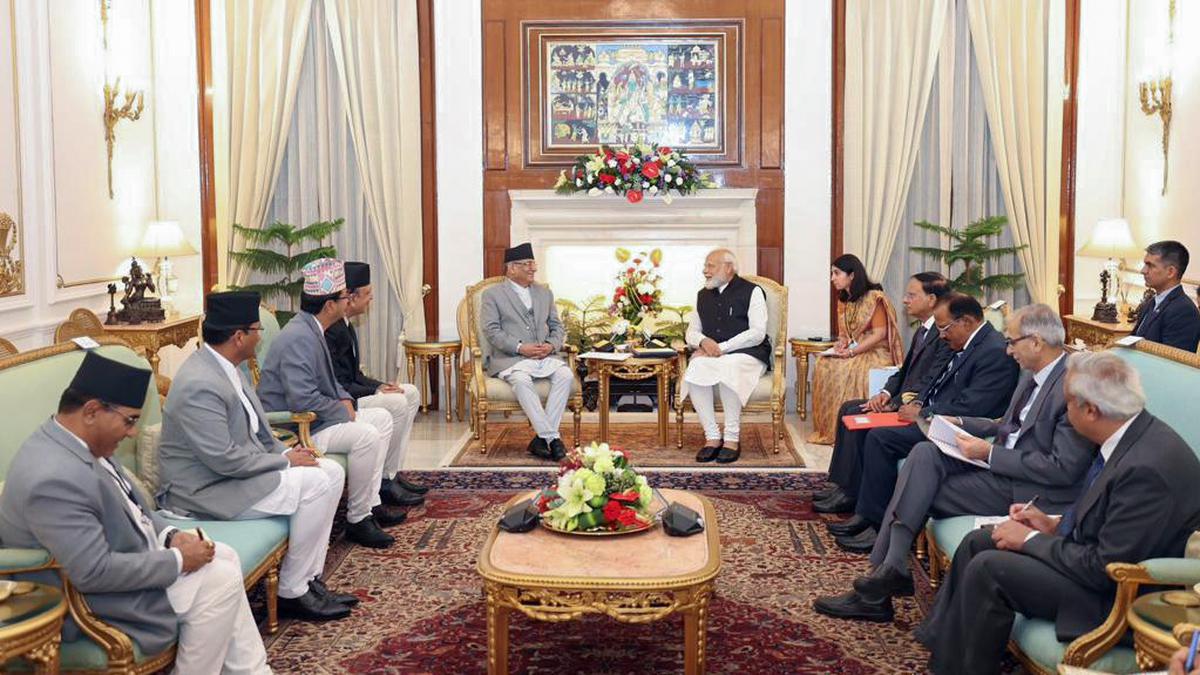 INDIA AND NEPAL SIGN PACTS ON ENERGY, TRANSPORT AND FAST TRACKS RAMAYANA CIRCUIT PROJECTS
On 1 June 2023, Prime Minister Narendra Modi and Nepalese Prime Minister Pushpa Kamal Dahal 'Prachanda' signed a series of agreements on energy and transport including export of Nepal's hydropower to Bangladesh through India.
"I remember that nine years ago, in 2014, within three months of taking charge of office, I said at the time that we would establish ties between India and Nepal that would overcome the presence of borders. Today we signed the Transit Agreement. It will help Nepal's population access India's inland waterways," Prime Minister Narendra Modi said.
"The two countries should fast-track projects related to the Ramayana circuit also," he added.
The Ramayana Circuit connects major pilgrimage sites such as Ayodhya and Janakpur in Nepal and other holy places of India and Nepal related to the Ramayana.
"Long –term Power Trade Agreement has been signed between India and Nepal today. We have set a target of importing 10,000 MW of electricity from Nepal in the coming years. A new pipeline will be constructed from Siliguri to Jhapa in eastern Nepal". India and Nepal signed seven agreements in the fields including trade and commerce, cross-border petroleum pipeline, development of Integrated Check Posts, hydroelectric projects and payment mechanisms," Prime Minister Narendra Modi said.
"The relations between Nepal and India are age-old and multi-faceted. This relationship stands on the solid foundation built on one hand by the rich tradition of civilizational, cultural and socio-economic linkage and on the other by the firm commitment of the two countries to the time-tested principles of sovereign equality, mutual respect, understanding and cooperation," said Pushpa Kamal Dahal 'Prachanda', Prime Minister of Nepal.
· Both Prime Ministers jointly flagged off the Indian Railway cargo train from Bathnaha to Nepal Customs yard.
· Inaugurated an integrated Check Post between Rupaidiha-Nepalgunj and Sunauli-Bhairahawa.
· Laid the foundation stone of the Motihari-Amlekhgunj Oil Pipeline – Phase 2 project.
· Initiated the construction work of the Gorakhpur-New Butwal sub- station 400 KV cross-border transmission line.


The Prime Minister of Nepal arrived in New Delhi on a four-day official visit to India. He called on President Droupadi Murmu on 2 June 2023 and later paid homage to Mahatma Gandhi after visiting Rajghat.