11 October 2023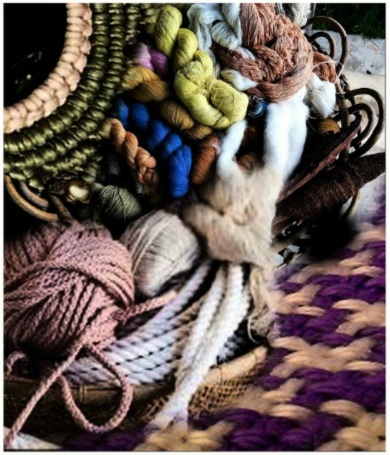 WORKSHOPS WITH RENOWNED ARTIST MALAVIKA MANDAL ANDREW
TASMAI, PONDICHERRY / Thursday, 12 – 15 October 2023
Renowned artist MALAVIKA MANDAL ANDREW conducts workshops on the art of Macrame and Hand weaving at Tasmai, Pondicherry from 12 October 2023 till 15 October 2023.
Renowned artist Malavika Mandal Andrew conducts workshops on the art of Macrame and Hand weaving which was most popular in the Victorian era but later faded, now it is seen resurrected for making wall hangings and other beautiful furnishings. Macrame is an art of hand-weaving by using various knots to create different kinds of patterns and designs, creating beautiful interior home decor, lifestyle apparels and more.
The art of Macrame can be used for making beautiful accessories or surface ornamentation and many see it as a meditation technique as it soothes the body, mind and spirits. Creativity has a power to reduce stress and is used as an art therapy also. The workshops are planned in such a way that the participants can use the experience of the workshop at any time of their life and also work at home.
Malavika Mandal Andrew, famous artist from Mumbai started her creativity by using weaving, printing, batik, tie and dye, embroidery. The base materials used are different fabrics and textured yarns and fibers like jute, hemp, wool that create 3D effects on the objects.
Malavika Mandal Andrew, the multidisciplinary artist who practices mixed-media, digital collage, digital art, tapestry and other fiber arts, was awarded the National Scholarship by the Ministry of Human Resources Development, Government of India.
She studied Bachelors of Fine Art in Textile Designing and Masters of Fine Art in Textile and Tapestry from Vishwa Bharati University, Santiniketan.
She has received "The Pollock Krasner Foundation" Grant under which she worked with Warli artists from Talasari, Maharashtra to create mixed media paintings.
She has participated in numerous solo/group shows and workshops in India and abroad.
Malavika  Mandal  Andrew is honored to be the first Indian artist to be listed in the Techspressionist Artist Index in 2021.