21 September 2023 /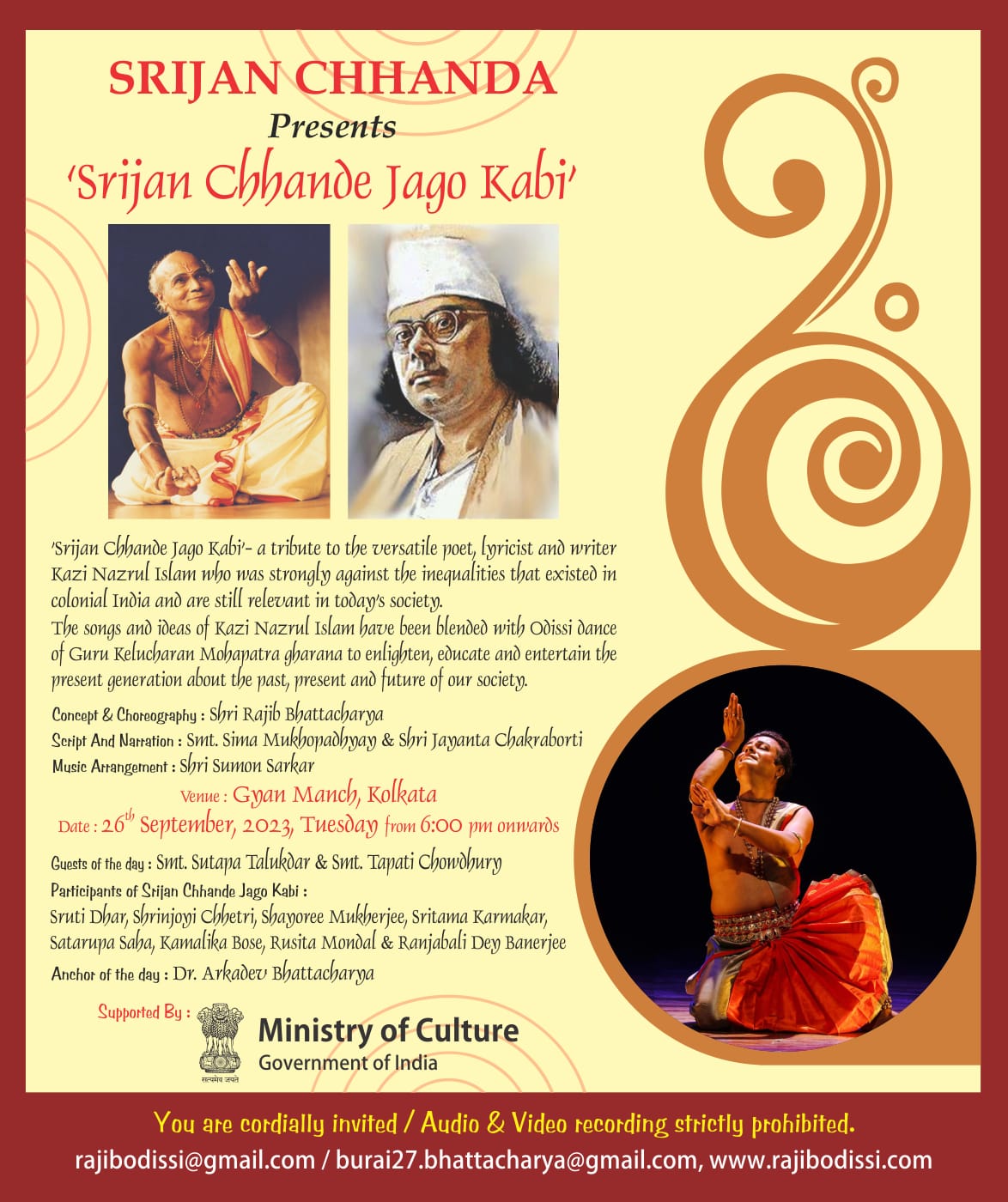 SRIJAN CHHANDE JAGO KABI
SRIJAN CHHANDA presents 'SRIJAN CHHANDE JAGO KABI' on Tuesday, 26 September 2023 at Gyan Manch, Pretoria Street, Kolkata from 6.00 PM onwards.
Srijan chhanda presents 'Srijan chhande Jago Kabi', a tribute to the versatile poet, writer, musician Kazi Nazrul Islam, who strongly revolted against the inequalities, injustice unleashed by the colonial authorities in British India. He composed musics and wrote many poems against imperialism, and many innovative songs and ideas of Kazi Nazrul Islam have been blended with Odissi dance of renowned Kathak exponent and Guru Kelucharan Mohapatra gharana to enlighten, educate and entertain the present generation about the past, present and future of our society.
HONOURABLE GUESTS
SMT. SUTAPA TALUKDAR & SMT. TAPATI CHOWDHURY
PROGRAMMES
SRIJAN CHHANDE JAGO KABI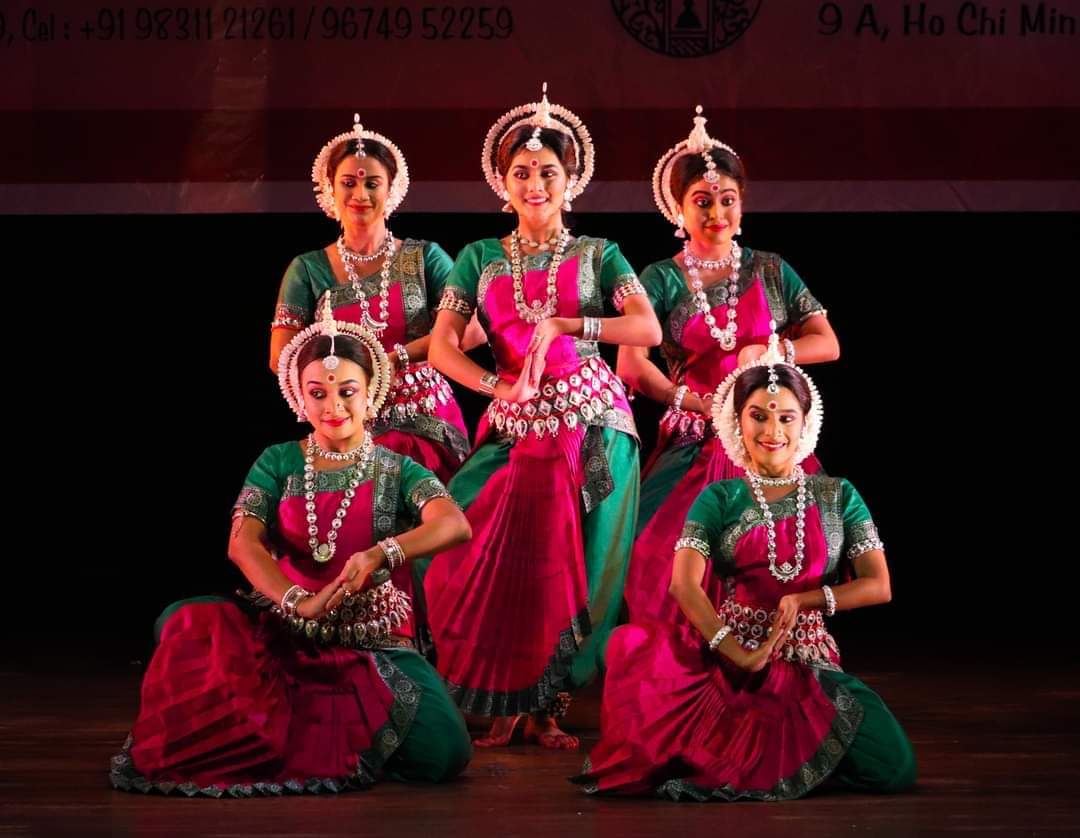 THE ACCOMPANYING ARTISTS
SRUTI DHAR / SRINJOYI CHHETRI / SHAYOREE MUKHERJEE / SRITAMA KARMAKAR / SATARUPA SAHA / KAMALIKA BOSE/ RUSITA MONDAL / RANJABALI DEY BANERJEE /
RASABILASA
Rasabilasa, amalgamation of various Classical dance forms will be performed by eminent and famous Classical dancers of Kolkata.
Anchor: Dr. Arkadev Bhattacharya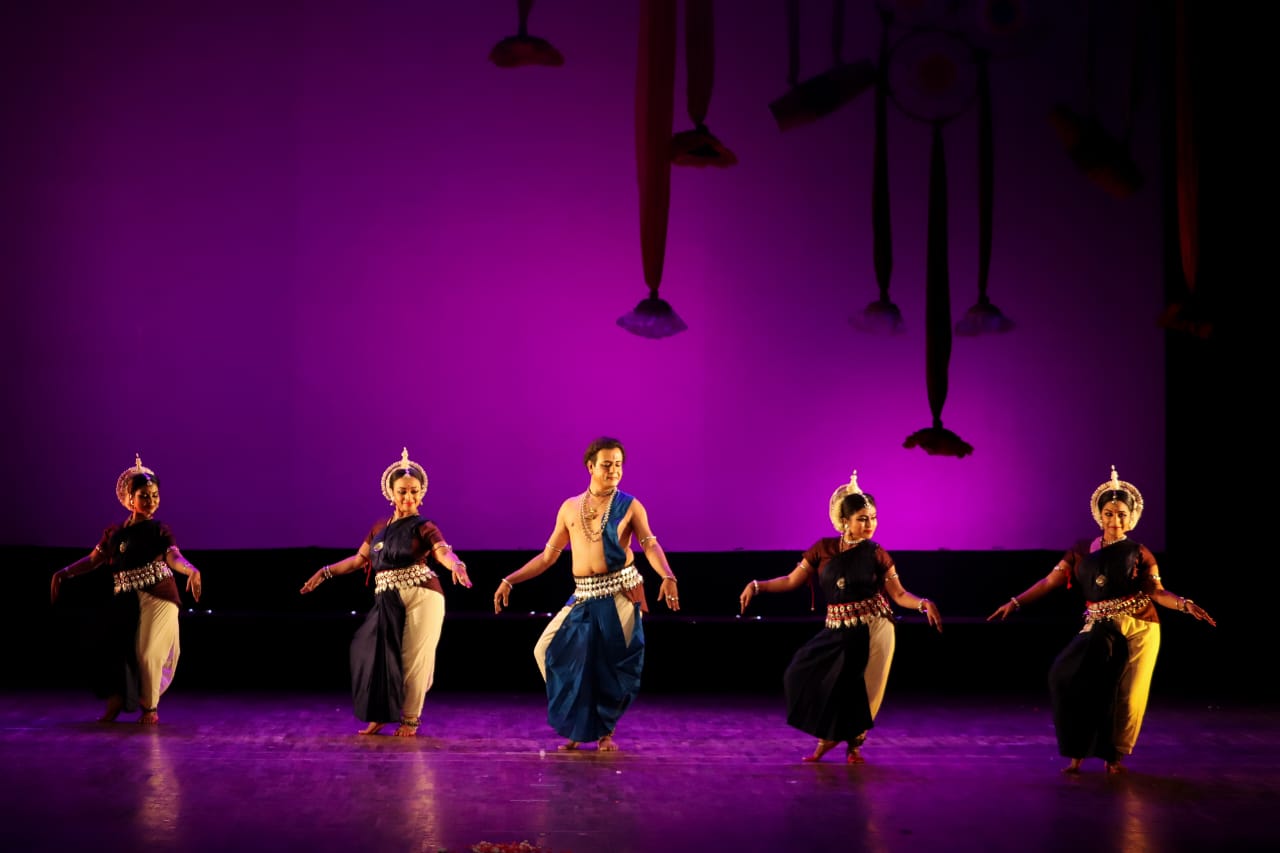 MALASHREE GROUP
UDAK PERFORMING ARTS
SHYMAL MALLICK WITH GROUP
SRI NRITYA NIKETAN
RAJIB BHATTACHARYA WITH GROUP
VENUE: GYAN MANCH / PRETORIA STREET /ELGIN / KOLKATA / WEST BENGAL – 700071