27 October 2023 /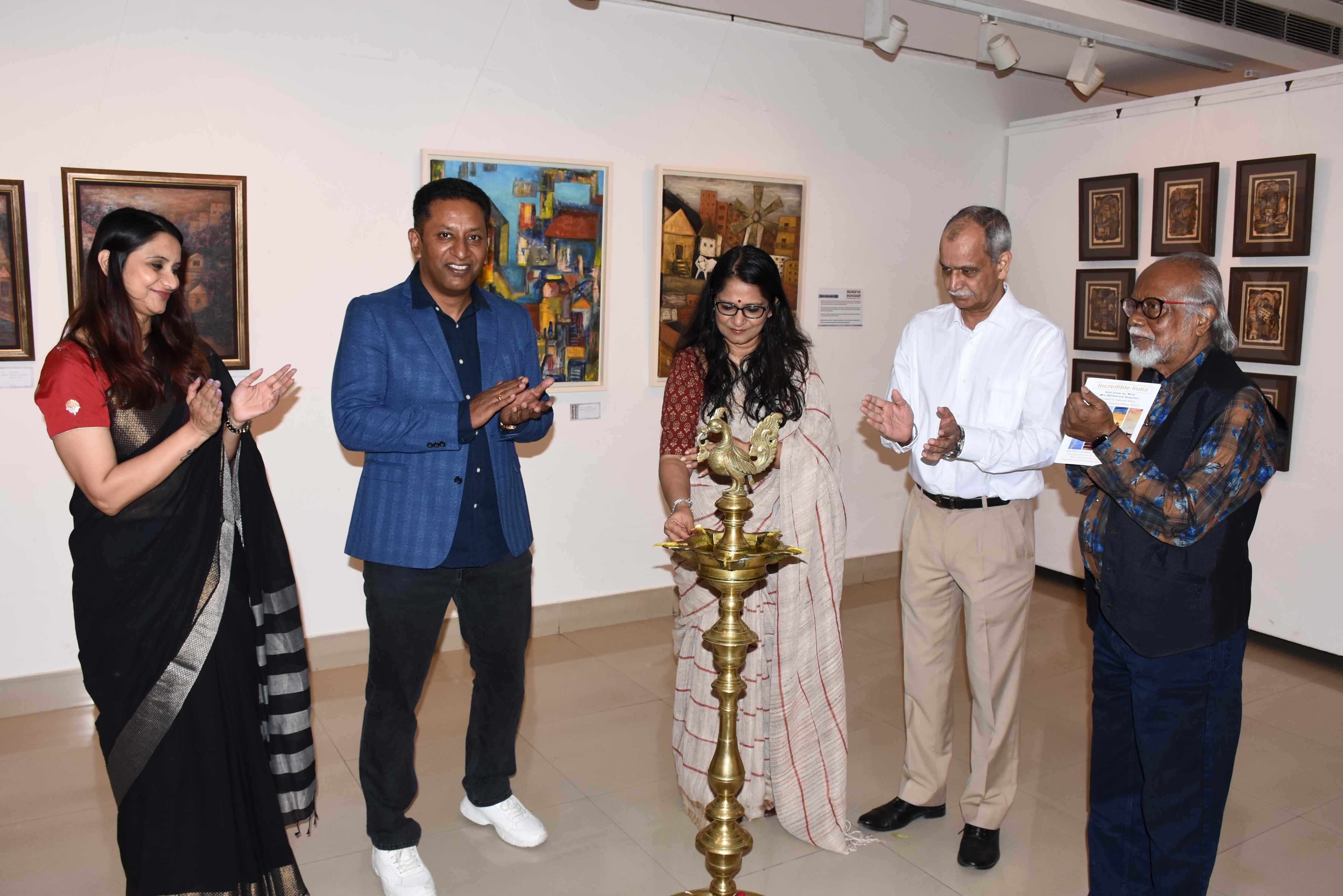 Solo Art Exhibition -SOULFUL SOJOURN by Anurag Anand
The renowned artist and writer Anurag Anand successfully transported art enthusiasts on a mesmerizing journey through the heart and mind with his recent Art exhibition- SOULFUL SOJOURN at All India Fine Arts & Crafts Society (AIFACS), New Delhi.
Padma Shri Biman Das, renowned sculptor, who lit the ceremonial lamp at the inauguration, praised Anurag Anand's palette and the use of mature colors and strokes in his works.
"It is amazing how Anurag has used man-made structures to create human forms. These works are not only eye-catching but also hold a much deeper meaning. One can continue to look at them for hours," said Ambassador (Dr.) Amarendra Khatua, former Secretary, Ministry of External Affairs expressing his profound appreciation for Anurag Anand's set of nine artworks titled "The 'H' of Habitation" during the inaugural function held at New Delhi.
Ms. Rachna Agarwal, Principal Architect and co-founder Studio IAAD & ZOERA commended Anurag Anand on his remarkable ability to balance his art and writing, acknowledging the unique blend of storytelling through words and images that he brings to his creations.
Several artists, art enthusiasts and gallerists including Ms. Ruki Chatterjee of Gallerie Ruki, Ms. Meena Singh of Gallery Blue Dot, Ms.Vibha Singh of Vibha Creations and Ms. Jyoti Kalra of Uchaan Arts, who added to the vibrant atmosphere with their appreciation for Anurag's artistic creations attended the Exhibition.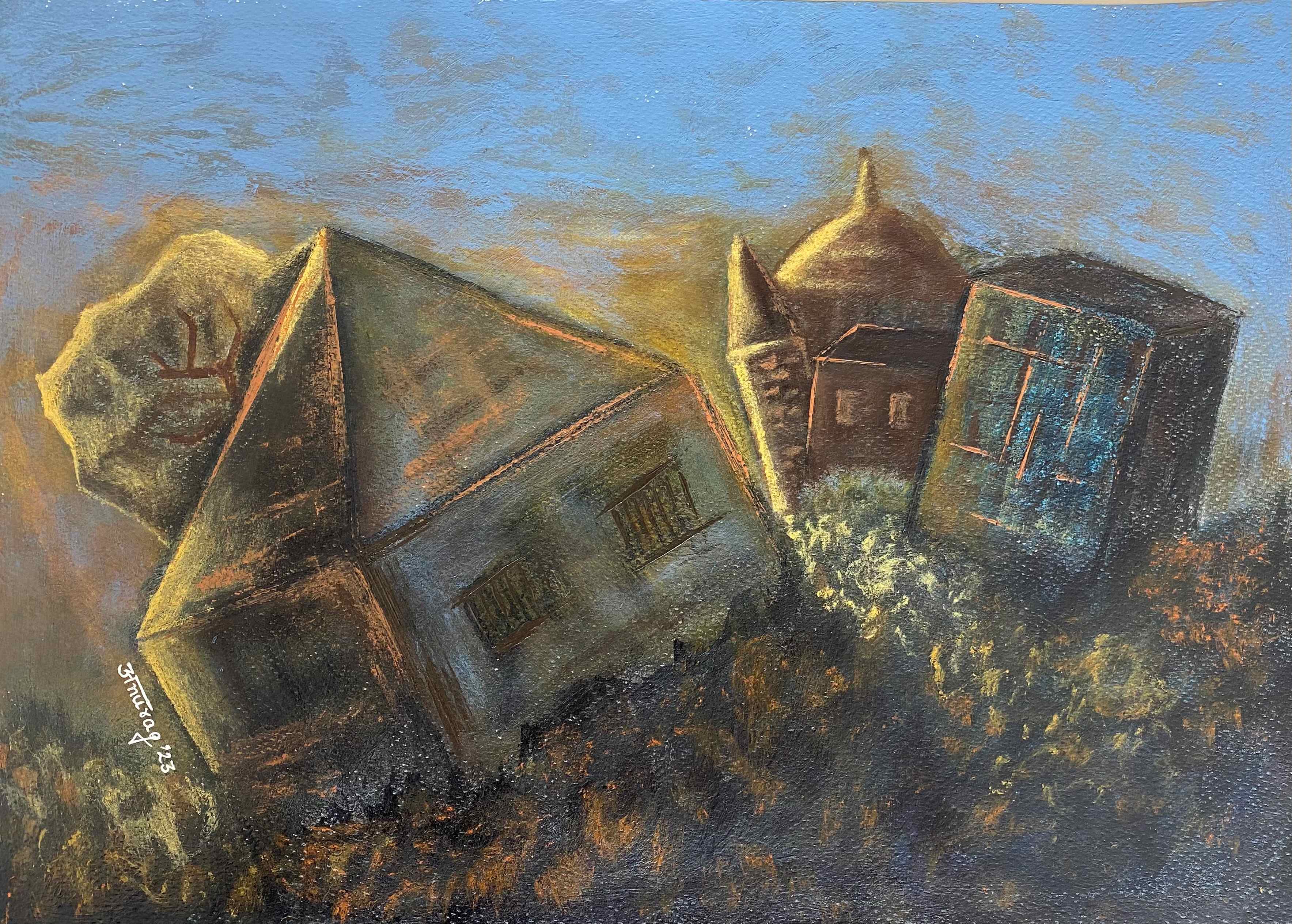 ARTIST ANURAG ANAND
Anurag Anand is an artist, columnist, writer and a corporate professional. A self-taught artist, Anurag Anand likes to experiment with mediums in shaping his creations and chooses subjects across teachings from ancient Indian texts to the crude beauty of nature and from the interplay of human emotions to the stativity of the present. His preferred medium is acrylic on canvas or paper. Acrylics and Oil however, happen to be his mediums of choice. His creations are often stark, evocative and provocative.
He has authored 13 books including Short stories, historical and contemporary fictions. He is a contributing writer for several leading publications.
Anurag Anand has won several awards including from the Lal Bahadur Shastri National Award for Corporate Excellence in 2016, Role Players – 2019 by the World Training & Development Congress and Bangliyaa Kala Upasana Award for outstanding artwork exhibited in May 2022.