7 October 2023 /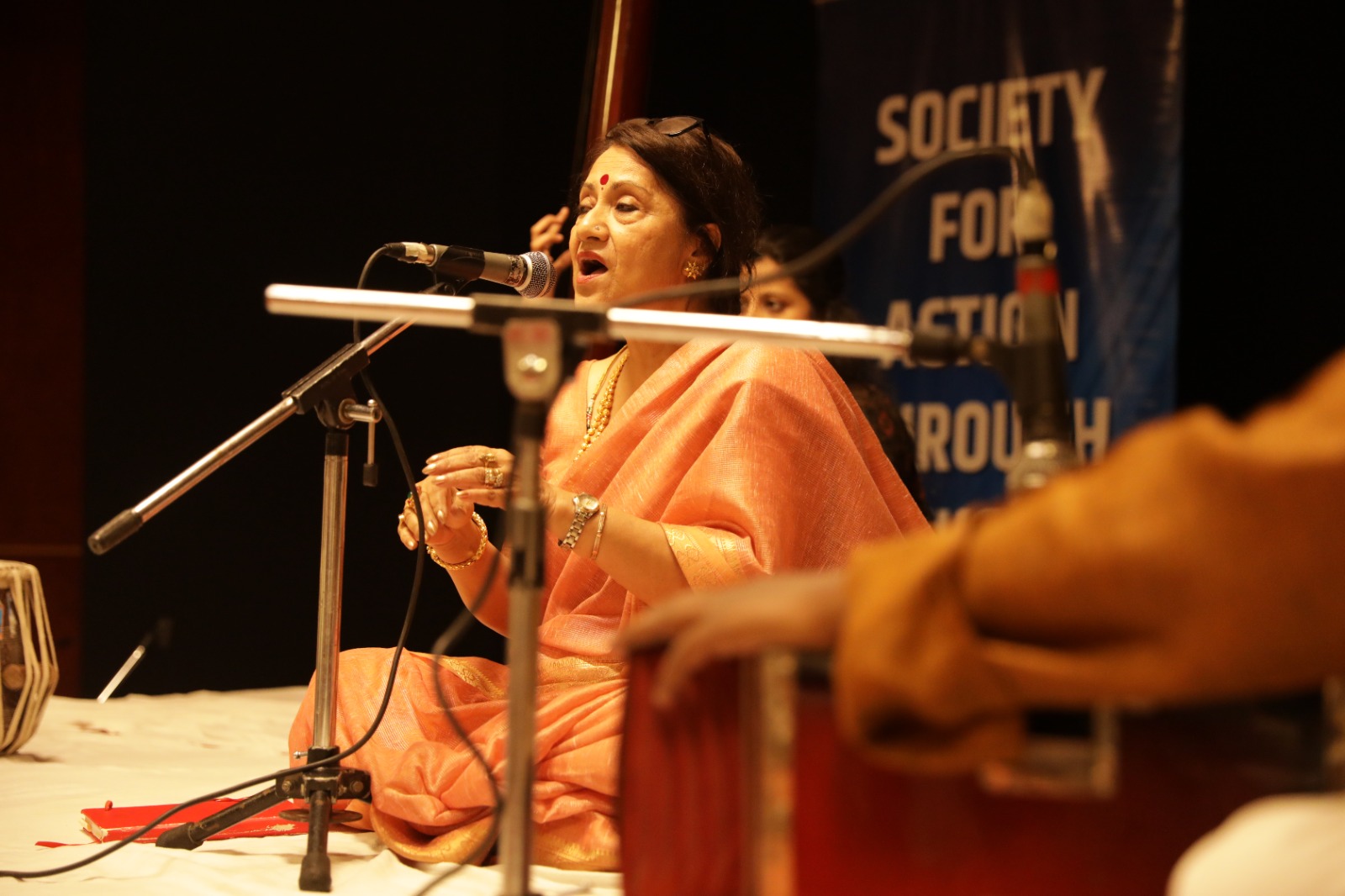 RENOWNED MUSICIAN INDRA MUKHERJEE
Hindustani Classical vocalist and versatile artist of Kirana and Banaras Gharana
Renowned musician Indra Mukherjee, a gifted exponent of Kirana and Banaras Gharana, has been devoted to a life of music since her young days.
Having trained under the tutelage of the legendary Vocalist in the Hindustani Classical tradition from Kirana Gharana Pandit A.T. Kanan who founded Calcutta Music Circle along with his wife and other renowned musicians of Bengal in the 1950's, Indra Mukherjee honed her skills which paved the path for her career. The legendary musician Pandit A.T. Kanan joined ITC-Sangeet Research Academy (SRA), Calcutta as Guru and contributed a lot in shaping many talented musicians including Indra Mukherjee.
"With my Guru A T Kanan and Guruma Malavika Kanan, the legendary vocalists known for the Khayal form of singing, was very close to me, like my parents and received a tremendous affection and love from them, but had to leave them from Kolkata. My Guruji will always be remembered for his master performance in many films and his Khayal renditions and Hindustani Classical Vocal music across the country," renowned musician Indra Mukherjee shared her experiences with her legendary Guruji, Arkut Kannabhiran who was popularly known as Guru Pandit A T Kanan.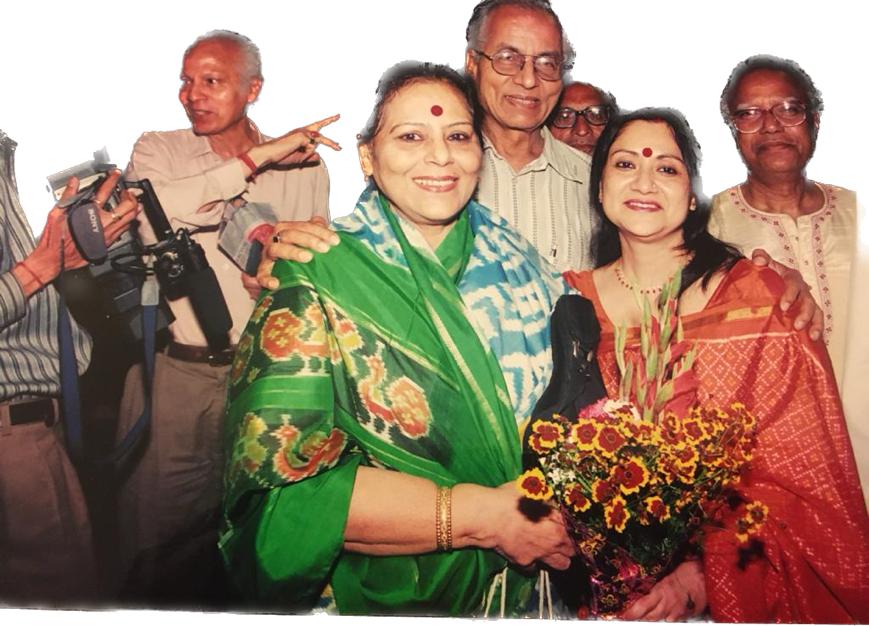 "After moving to New Delhi, I became the disciple of Vidushi Savita Devi, the daughter of the legendary singer Siddheshwari Devi, an eminent exponent of Banaras Gharana.  Under the guidance of Vidushi Savita Devi from whom I learned music for several decades, gained proficiency to have the nuances of Classical songs based on the repertoire of thumri, dadra, hori, kajri and bhajans," renowned musician Indra Mukherjee said.
"Second chapter of my life started after meeting my Gurji Savita Devi at New Delhi and to complete my studies and specialize in the Thumri of Banaras. She became not only my Guruji but a friend, guide and philosopher. I cherish all the fond memories of them and they live in me through their music and their love for me. I am quite blessed to have them in my life. I have travelled a lot with her and done many programmes," she added.
Additionally, in the course of her artistic career, Indra Mukherjee remains deeply indebted to renowned musician Pandit Bholanath Mishra from whom she has received tremendous guidance and a lot of invaluable materials on Banaras Gharana.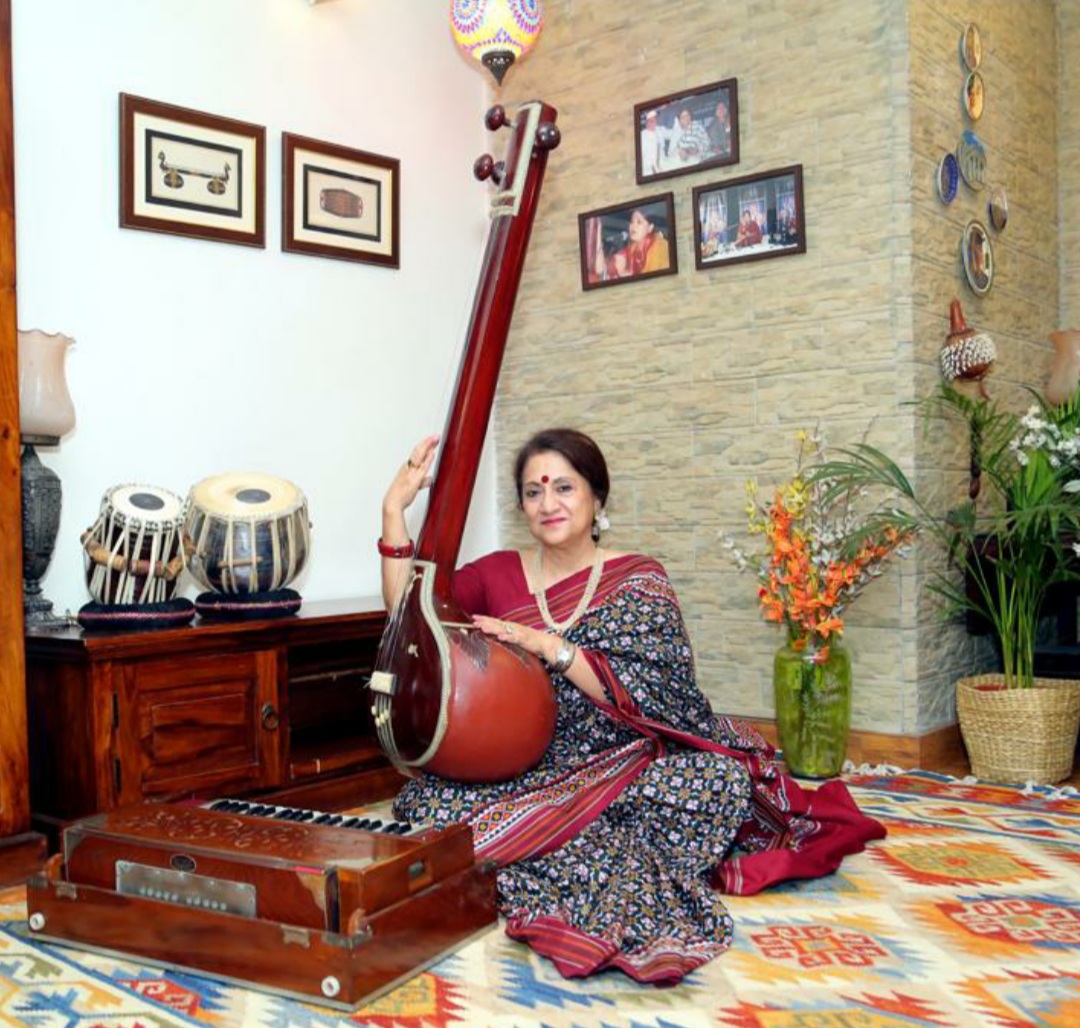 Indra Mukherjee graduated from Kolkata University and studied post- graduation in philosophy from Jadavpur University.
A graded audio-visual artist, Indra Mukherjee has featured on radio and in television and has participated in several concerts all over the world. The strength of her live performances lies not only in the richness of her voice but also in the purity and rarity of the bandishes she performs that marks her presentation unique.
Renowned musician Indra Mukherjee has received many awards and she continues to give memorable and unforgettable live performances and also focusing on her work as a recorded artiste.
"I founded Sangeetangan, an organisation for the promotion of music, conducts regular classes and musical baithaks"
"I founded Sangeetangan, an organisation for the promotion of music, conducts regular classes and musical baithaks. I am very fondly associated with many music circles and their baithaks are held in Sangeetangan where many artists get to perform," says renowned musician Indra Mukherjee.
During the pandemic period, she has conducted enumerable online shows that mesmerised and soothed many people in trying times with the sweetness of her voice and the strength of her vocal expression. She also guides and helps anyone who is interested in gaining more insight about music, particularly the Banaras Gharana style.