12 October 2023 /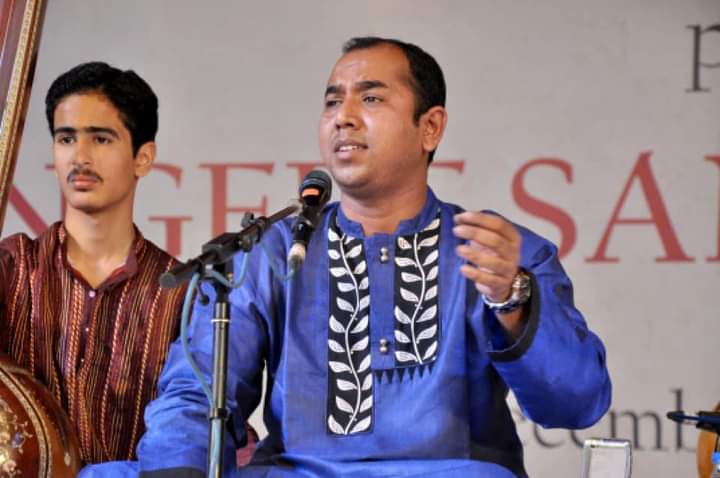 RENOWNED INDIAN CLASSICAL VOCALIST
SANKUMAY DEBNATH
Sankumay Debnath is a well- known Indian Classical Vocalist.
He started his musical training at a very young age. Though he was was born into a non-musical family with a keen interest towards music, the family was quick to recognize his talent and introduced him to the world of music.
Initially his teacher Shri Amal Chatterjee provided him with the initial talim and honed his skills and later he started learning from the great vocalist Late Pandit Arun Bhaduri and late Vidushi Girija Devi and paved the path for his career as a scholar at ITC Sangeet Research Academy, Kolkata.
As a scholar, Sankumay was fortunate enough to learn various vocal and performance techniques from renowned artists Pandit Ajay Chakraborty, Ustad Mashkoor Ali Khan, Pandit Ulhas Kashalkar and renowned vocalist Pandit Partho Chatterjee. Sankumay Debnath has a first-class degree in Master's in Music from Rabindra Bharati University.
AWARDS AND SCHOLARSHIPS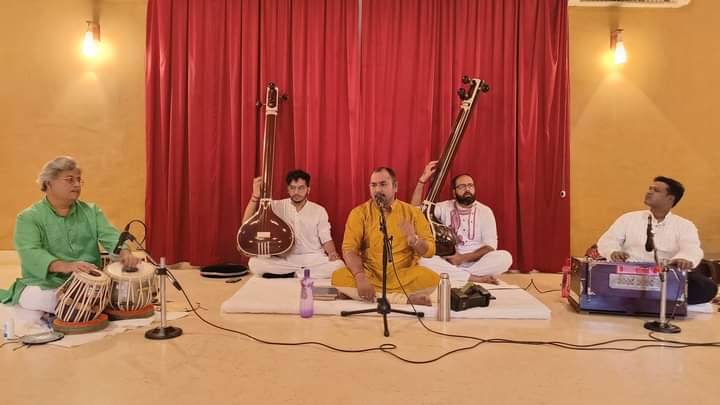 Sankumay Debnath has received several awards including National Scholarship from the Ministry of Culture, All India Radio Competition, State Youth Festival and National Youth Festival.
Sankumay Debnath was also a participant at the prestigious event hosted by DD National Mumbai which had the stalwarts Vidushi Shobha Atre, Ustad Sahid Parvez, Begum Parveen Sultana and Vidushi Girija Devi as jury members. He was awarded Swarbeni Ratna in 2018.
PERFORMANCES
He has performed at a number of concerts all over the country including ITC Sangeet Sammelans in kolkata, Calcutta School of Music, Gandhi Hindu Sahitya Sabha Rajghat, Baroda, Punjab, Jabalpur, Karnal DAV College and New Delhi.
He has shared stage with Pandit Venkatesh Kumar, Pandit Arun Bhaduri and Pandit Rajan Sajan Mishra at various prestigious platforms.
Being a graded artist of All India Radio, Sankumay Debnath  has performed many programmes at AIR Kolkata and Delhi.
Renowned Vocalist Sankumay has toured extensively for live performances in Germany, Austria, France, and was fortunate to perform before the Prime Minister of India at the Louvre Museum, Paris.
He has worked as a faculty at Shriram Bharatiya Kala kendra and Delhi Public School as a music teacher for more than 4 years. Sankumay has also trained ICCR foreign students at Shriram Bharatiya Kala Kendra.
At ITC Sangeet Research Academy as a senior scholar Sankumay Debnath had the opportunity to coach foreign students under the SPIC MACAY exchange program and he is continuing to coach senior scholars in his personal capacity.