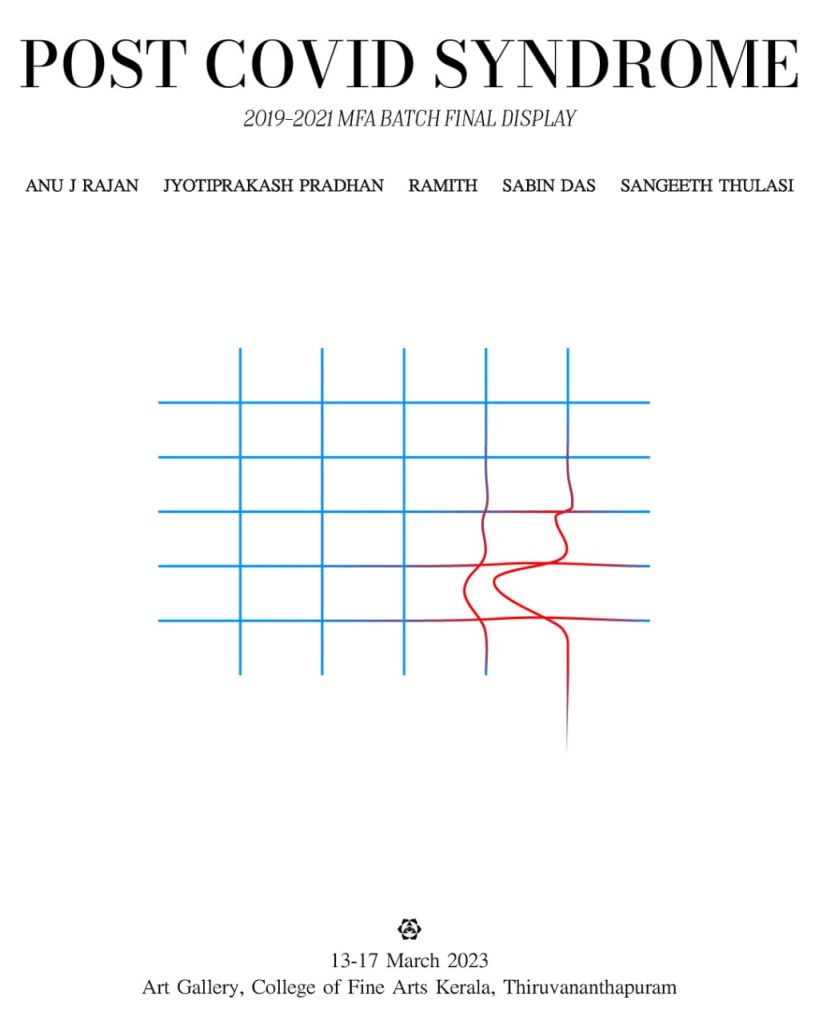 23 March 2023
POST COVID SYNDROME – a spectacular art display of MFA 2019-2021 Final Batch students of College of Fine Arts, Thiruvananthapuram.
Anu J Rajan, Jyotiprakash Pradhan, Ramith Kunhimangalam, Sabin Das and Sangeeth Thulaseedharan participated in the five-day exhibition at Art Gallery, College of Fine Arts, Kerala held during 13 – 17 March 2023.
"POST COVID SYNDROME, a recent art exhibition by five outstanding final-year MFA students at the College of Fine Arts, Trivandrum, obliquely kept a secret code in every one of their beautiful works of art that I have found: compassion, which was painfully created to pacify every human being who has been subjected to or forced to live along with the Covid virus, as our ancestors have fought against harsh conditions including winters, droughts, predators, etc," says the renowned artist E.H Pushkin.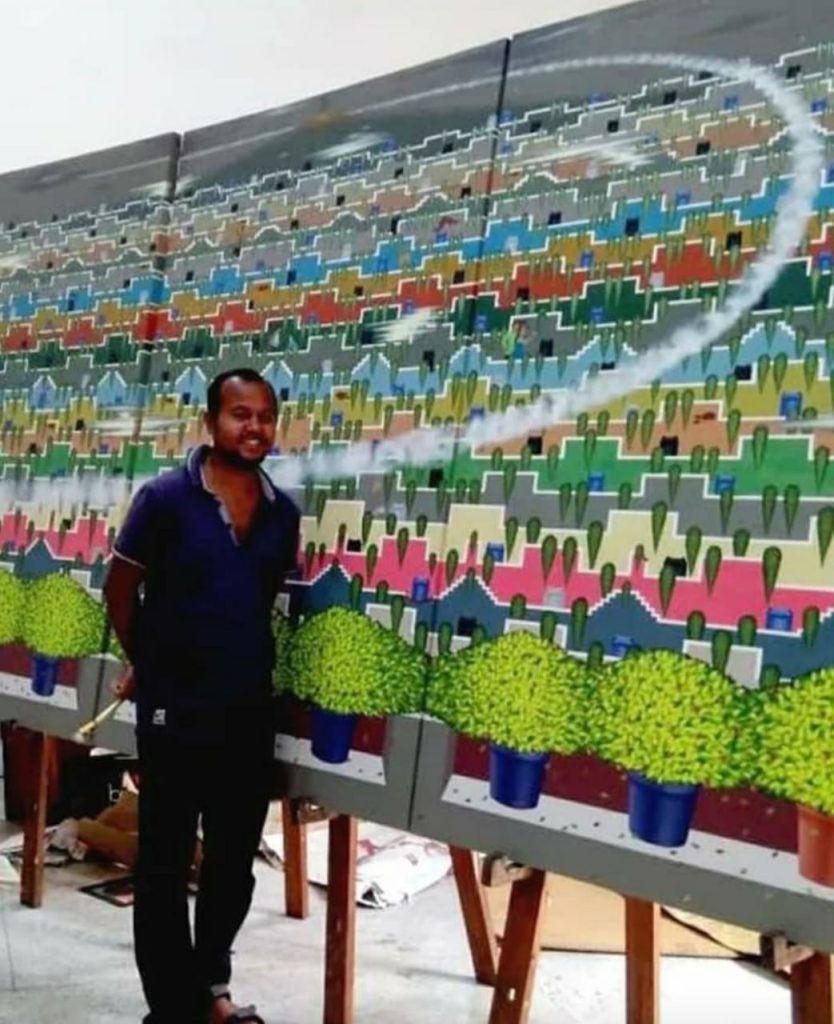 "Anu J Rajan, a brilliant and active artist, luminously narrates fellow beings, including birds, animals, her surroundings, and her children, which convey the ultimate positive empathy to the whole life as care is sprinkled everywhere.
Jyotiprakash Pradhan's mature and proficiently arranged images of different subjects and objects create confidence in the viewer to join together to face and defeat predicaments, always familiar to life," artist E.H Pushkin remarked on the art works exhibited in the Show.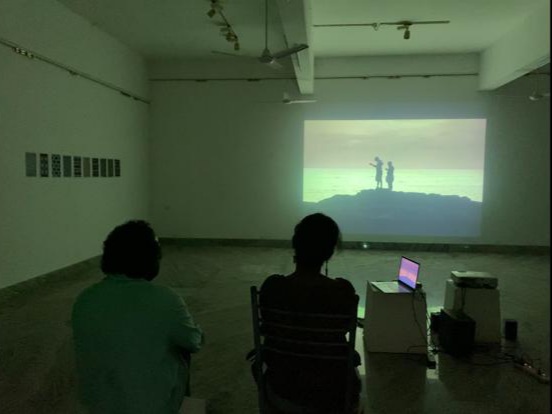 "Ramith Kunhimangalam's fabulous monochromatic, saturated-colored moving visuals of ordinary and everyday life make the viewer stunned and ecstatic because the visual, unblemished language he is using is as creative as the way the legend Andrei Tarkovsky used the (visual) poetry in his remarkable works, but both have their distinctiveness.
Sabin Das's Tiny moving and unmoving objects, abstract forms, and imageries in extremely brightened and arranged colors cross and crisscross between the sensitivity of the work and the limits of the viewer.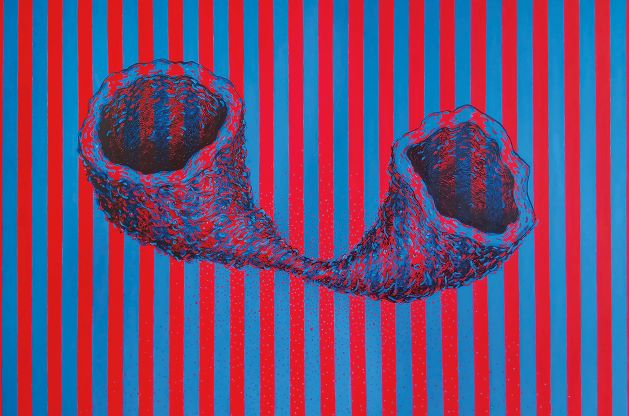 He has the precise intention of the viewer coming toward one of his drawings, paintings or video presentations. The images of the trapped and intertwined beings in Sangeeth Thulaseedharan's works portray the habits the artist constantly subsists in or is moving through and listening to. The artist paints, sketches, and etchings the bodies of water, the village-like surroundings, the people in it, and their lives vividly," Artist E.H Pushkin appreciates the young artist's work and hopes to see their new works and exceptional art practices.
Art is a visual language, which is more powerful than any other to communicate because imagery will exist than vocabulary
"Art is a visual language, which is more powerful than any other to communicate because imagery will exist than vocabulary. Creating an artist by having another artist or art teacher is hypothetical or just disparaging in some way. Any art teacher during my 8 years of art study and practice' has successfully been the reason behind one's existence to creativity, which unkindly controls that existence differently than another of the same species," says the renowned artist E.H Pushkin.
"According to Svante Pääbo, the Swedish geneticist who received the Nobel Prize for science in 2022, art is special and genetic matter. That means you can't create an artist if he or she hasn't been modified to create art naturally," he added.