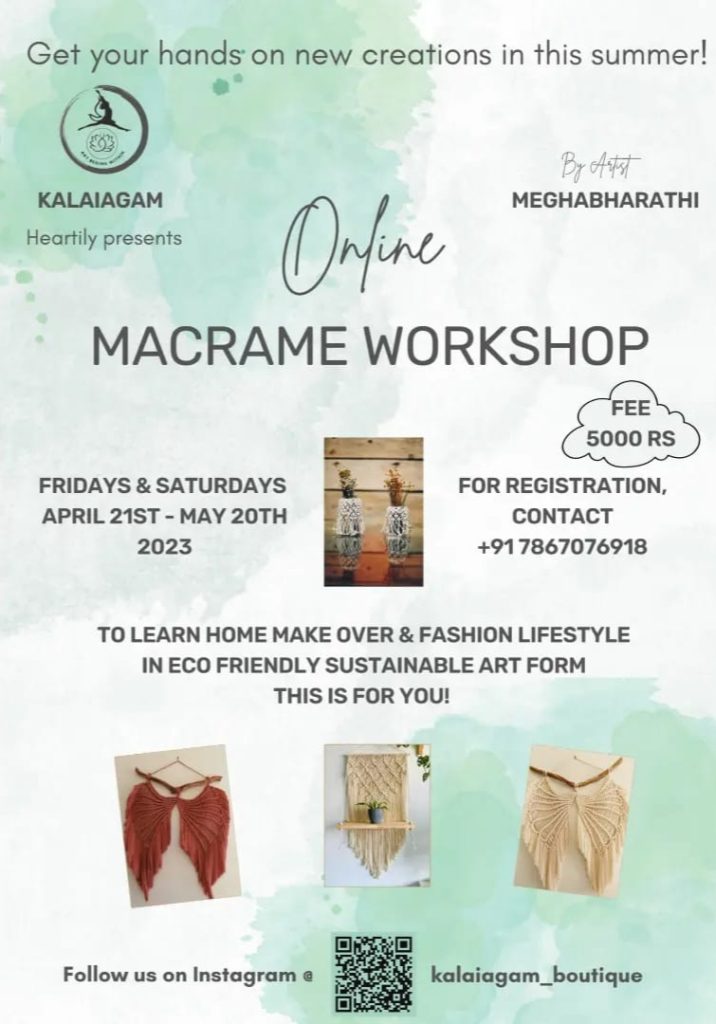 3 April 2023
ONLINE MACRAME WORKSHOP
KALAIAGAM, Tamilnadu presents an ONLINE MACRAME WORKSHOP on all Fridays and Saturdays from 21 April 2023 till 20 May 2023.
Home makeover and Fashion Lifestyle in eco-friendly sustainable art form can be learnt from this Workshop.
"Whether you are a beginner or an experienced crafter, this workshop will be a great opportunity to improve your skills and create some beautiful pieces. We will be covering all the basics of macrame, from the different knots, to the design patterns, and we'll even be making a few projects together online," said Mrghabharathi, Kalaiagam.
Meghabharathi studied B.Tech in Civil Engineering from Anna University, Nagapattinam and underwent a Self designed Learning Programme on Sustainable Architecture and Self Understanding from Swaraj University, Udaipur, Rajasthan.
SHE ENCOURAGES AND EMPOWER WOMEN THROUGH 'KALAIAGAM HANDICRAFTS.