24 September 2023 /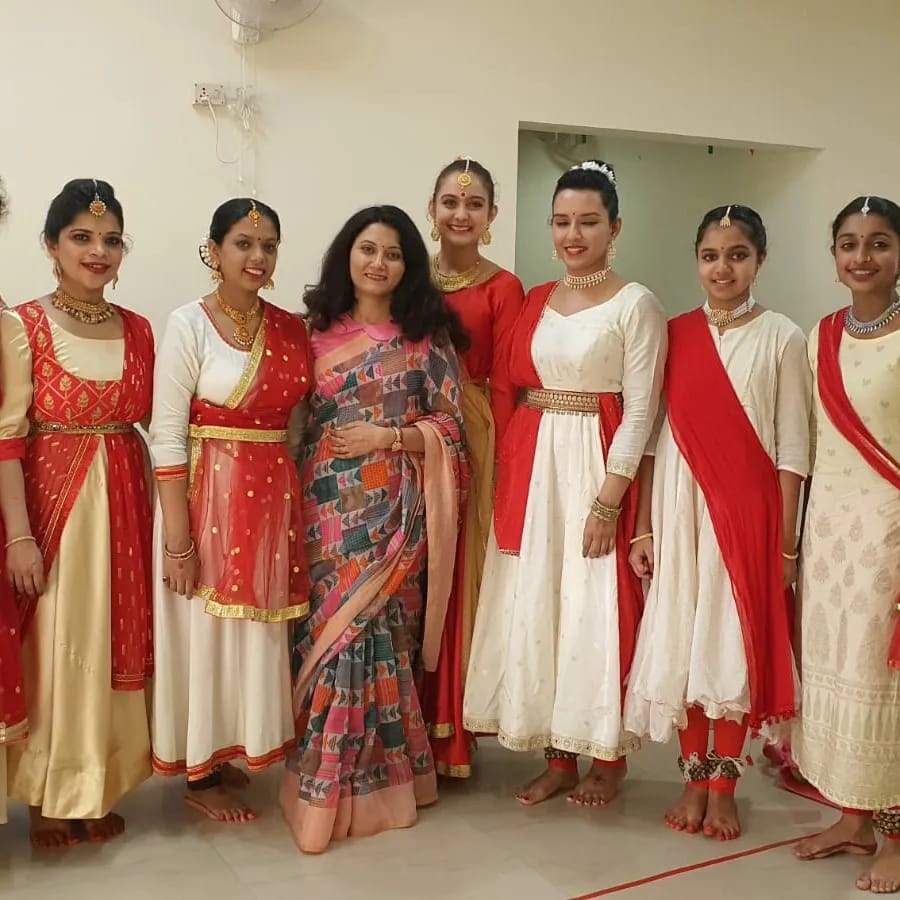 NRITYA NAAD
KATHAK performance conceptualized by renowned Kathak artist
NRITYA SHREE DIVYA CHOUBEY
Trimurti Kala Kendra, Bangluru presents Nritya Naad – Kathak dance performance at Prestige Ferns Residency Club house, Harlur Road off Sarjapur Road, Bangalore on 1 October 2023. The concert will be held from 12.00-3.00 PM. 
NRITYA NAAD – a splendid Kathak presentation by prestigious Trimurti Kala Kendra will be held on 1 October 2023 at Bangalore.
Trimurti Kala Kendra was founded in 2009 in Bangalore by the visionary Kathak artist and teacher Nritya Shree Divya Choubey.
Divya Choubey studied Kathak for nearly fifteen years under the strict discipline and guidance of the distinguished Guru Tripti Dasgupta and 'Taal mani' Pandit Karodi Lal Bhatt. She also learnt from the renowned Kathak exponents Vidyahari Deshpande (Nasik) and Shri Tribhwan Maharaj ji. Divya Choubey studied B.A in Kathak, from the renowned Pracheen kala Kendra, Chandigarh University and Master's Degree from Raja Maan Singh Tomar, Gwalior University.
Nritya Shree Divya Choubey has performed in various national and international programmes and festivals. She was honoured with many awards including 'Sai Shree Award' by Sai Das ji Maharaj in Prayag Sammelan, 'Nartya Shri Award', 'Kalit Bala Award' by Swami Shankaracharya ji and an award from Hon'ble former Chief Minister Shri. Digvijay Singh, State of Madhya Pradesh.
Renowned artist Divya Choubey has conducted numerous performances throughout India and abroad. She has appeared in many prominent Kathak productions including on Doordarshan.
At present,Trimurti Kala Kendra is a well-known institution imparting quality education and training in the subjects of Indian Classical Music and Classical Dances, running three branches in Bangalore.
VENUE: PRESTIGE FERNS RESIDENCY CLUB HOUSE/ HARLUR ROAD OFF SARJAPUR ROAD/ BANGALORE