5 May 2023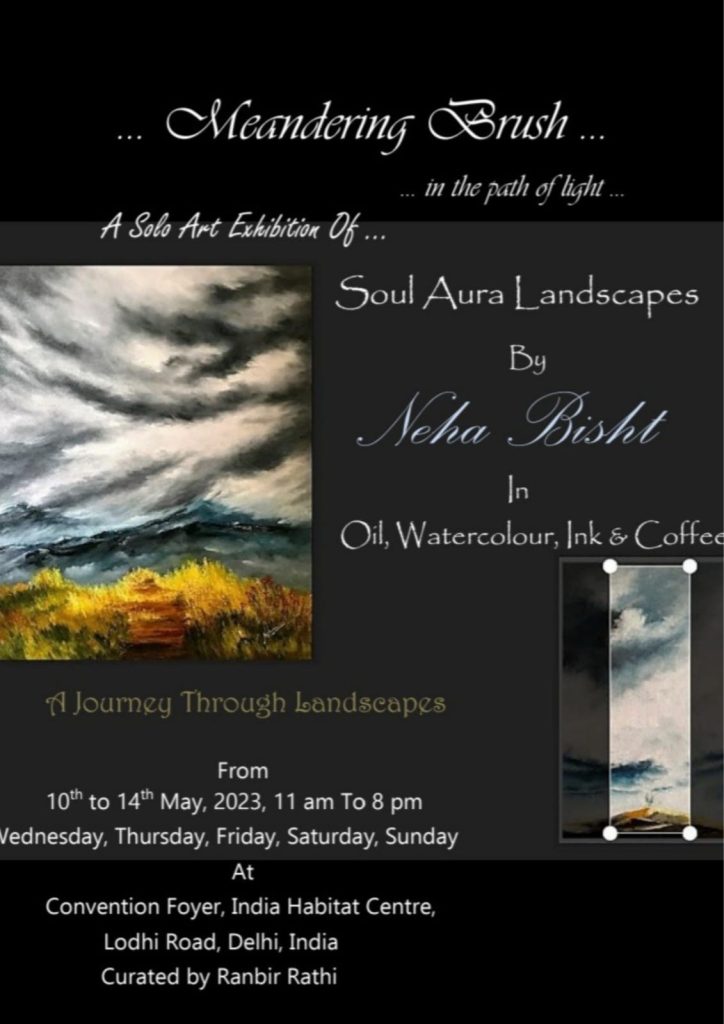 MEANDERING BRUSH – A SOLO ART EXHIBITION BY ARTIST NEHA BISHT CURATED BY RANBIR RATHI
MEANDERING BRUSH (in the path of light) – a solo art exhibition of 'Soul Aura Landscapes' by renowned artist Neha Bisht in Oil, Watercolour, Ink and Coffee will be held from10 May 2023 to 14 May 2023 (11 am to 8pm) at Convention Foyer, India Habitat Centre, Lodhi Road, New Delhi.
"Neha Bisht's beautiful and soulful 'Soul Aura Landscapes' are a story of life awareness. They are like a Sufi song on canvas. Her solo art exhibition "Meandering Brush" embodies a long winding journey of awareness through many forests and seasons.
Meandering means a winding course through myriad landscapes. Brush is an embodiment of an expression of an awareness. Forests symbolise the many emotions and situations we encounter, as our life meanders through the choices we make. Each forest of emotion we go through, unfolds a realisation, and acquaints the soul with a new awareness.
Neha Bisht's 'Soul Aura Landscape' paintings of forests and seasons, skies and oceans, are different pages of her life, reflective of her dialogue with her soul and universe," says Ranbir Rathi, Curator of the Show.
Theme of the Solo Show

"My Soul Aura Landscape paintings of forests and seasons are different pages of my life.
Each forest I found myself in, revealed a beautiful truth about life and about myself. And as I journeyed through the forest, a new perception, a new awareness dawned upon me. Every new awareness empowered me and connected me to my soul truth and to the divine universe more
deeply.
My 'Soul Aura Landscape' Paintings tell the story of a life truth we all experience at some point in our lives. As life unfolds, and as we meander through various emotions and situations, our soul paints so many landscapes. These landscapes weave together a beautiful story of life.
Every soul is nothing but a beautiful Meandering Brush, full of magical colours, waiting to paint a soul aura landscape we call life…," says renowned artist Neha Bisht.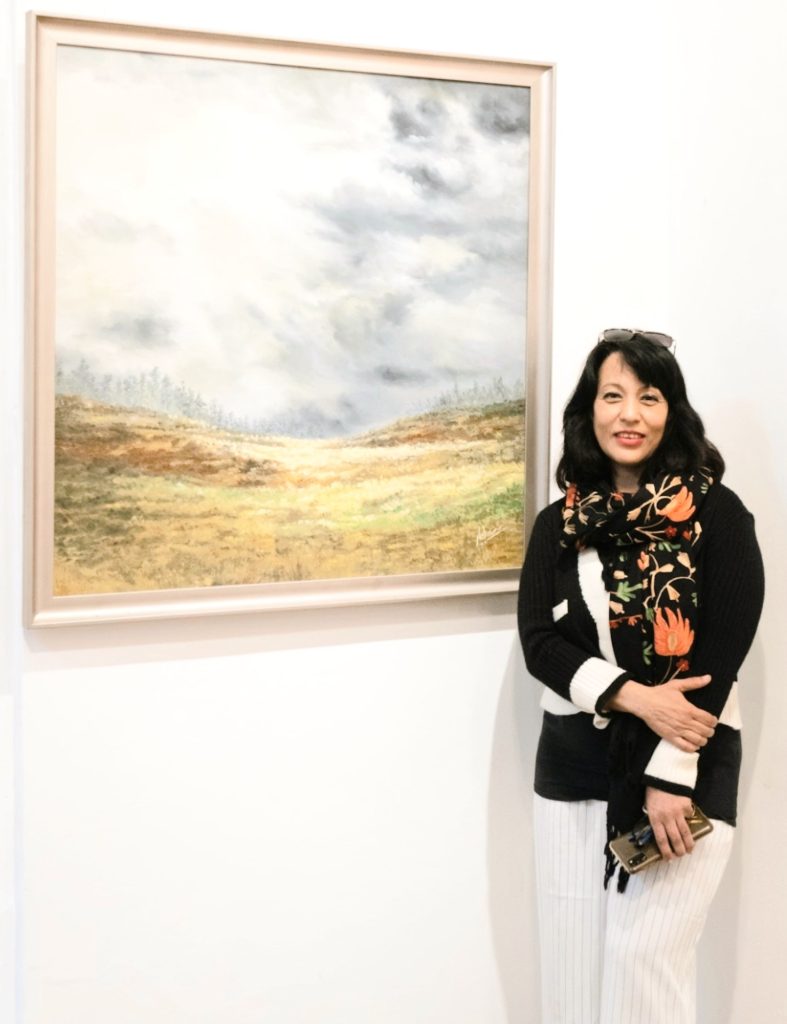 "My art is a celebration of the 5 elements – fire, water, earth, wind, aether and their alchemy. Nature is my divination. All our spiritual awareness and pursuits, our emotions, thoughts, all is a cosmic connection. When we connect with nature, with the Panchtatva, we connect with our soul and our higher consciousness of divine alignment. I create landscapes that are meditative and embody soul empowerment," the eminent artist shares about her artistic pursuits and emotions.
"I am a Soul Aura Landscape Artist (Painter). Mediums I work with are Oil, Watercolour, Ink and coffee. My art style reflects tonalism, romanticism, impressionism," says the artist Neha Bisht, who has participated in many exhibitions and is the recipient of many awards including the 1000 Women Faces of Asia Award by Womennovator in 2021, in the field of art.