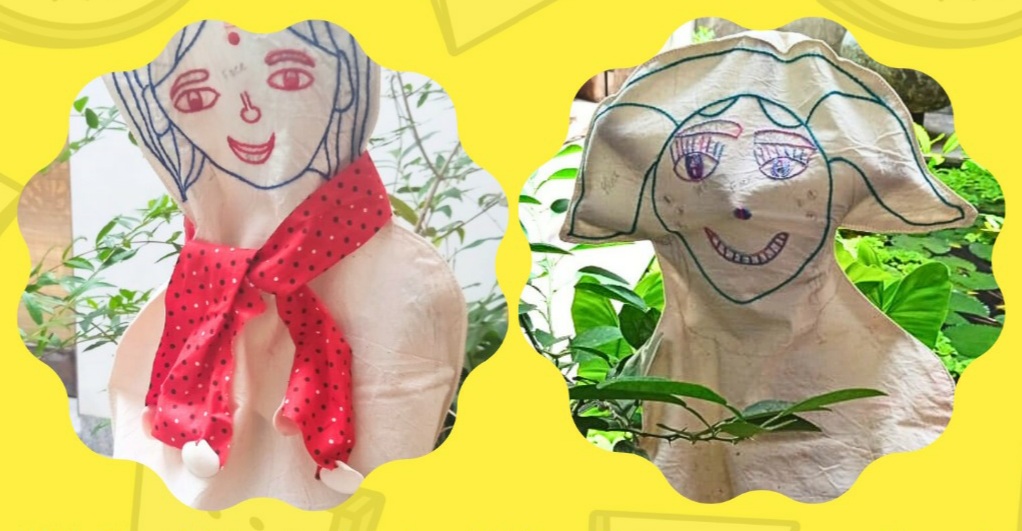 25 June 2023 /
MAKE YOUR OWN HAND PUPPET
A Workshop by KIRTI CHANDAK at TASMAI, PONDICHERRY
Sunday/ 25 June 2023 / 4.00 PM – 5.30 PM
"Puppet Making is an art that fascinates all ages! Here we are going to explore making them in new and upcycled cloth, adding beads, frills, shells, seeds and anything your imagination wants to put together to embellish it. Embroidering and doing patch work with the titbits you have is welcome, and give it a colourful and exotic character," eminent artist Kirti Chandak shares about today's colourful art workshop of Puppet Making, the ancient art form practiced all over the world that connects beliefs and culture, blending local customs, legendary folklores and more.
It's more than art and seems to have existed in almost all civilizations sharing, communicating and influencing the social aspects of human life.
Artist Kirti Chandak works on mixed media and today she explores the art of Puppet Making.
Currently artist Kirti Chandak is engaged in exploring up-cycling waste materials, creating new designs using organic materials and beautification of public spaces.
Kirti Chandak founded Tasmai, a unique Art and Cultural Centre at Pondicherry to provide a platform for artists and artisans to present their works.
Kirti Chandak has Bachelor of Fine Arts in painting from Viswa-Bharati, Santiniketan and Master of Fine Arts in painting from M.S.University, Baroda. She has received Junior Fellowship and the Pollock-Krasner Foundation Grant.