9 November 2023 /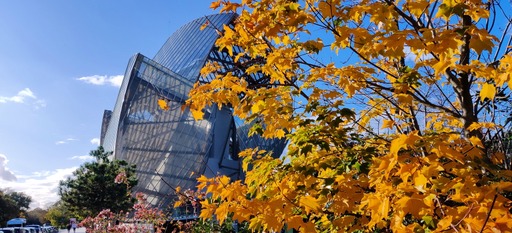 LOUIS VUITTON FOUNDATION & ROTHKO
The renowned artist Larissa Noury, Architect-colourist and Professor of Colour ITECOM Art & Design, Paris writes on Louis Vuitton Contemporary Art Foundation, which was inaugurated in Paris in October 2014, now offering the largest (115 paintings) specific, bright and colorful exhibition of Mark Rothko.
Plenty of people can tell you what a Mark Rothko painting looks like but only a few people can tell you what it feels like to stand in front of a Rothko painting in person, says Architect-colourist Larissa Noury.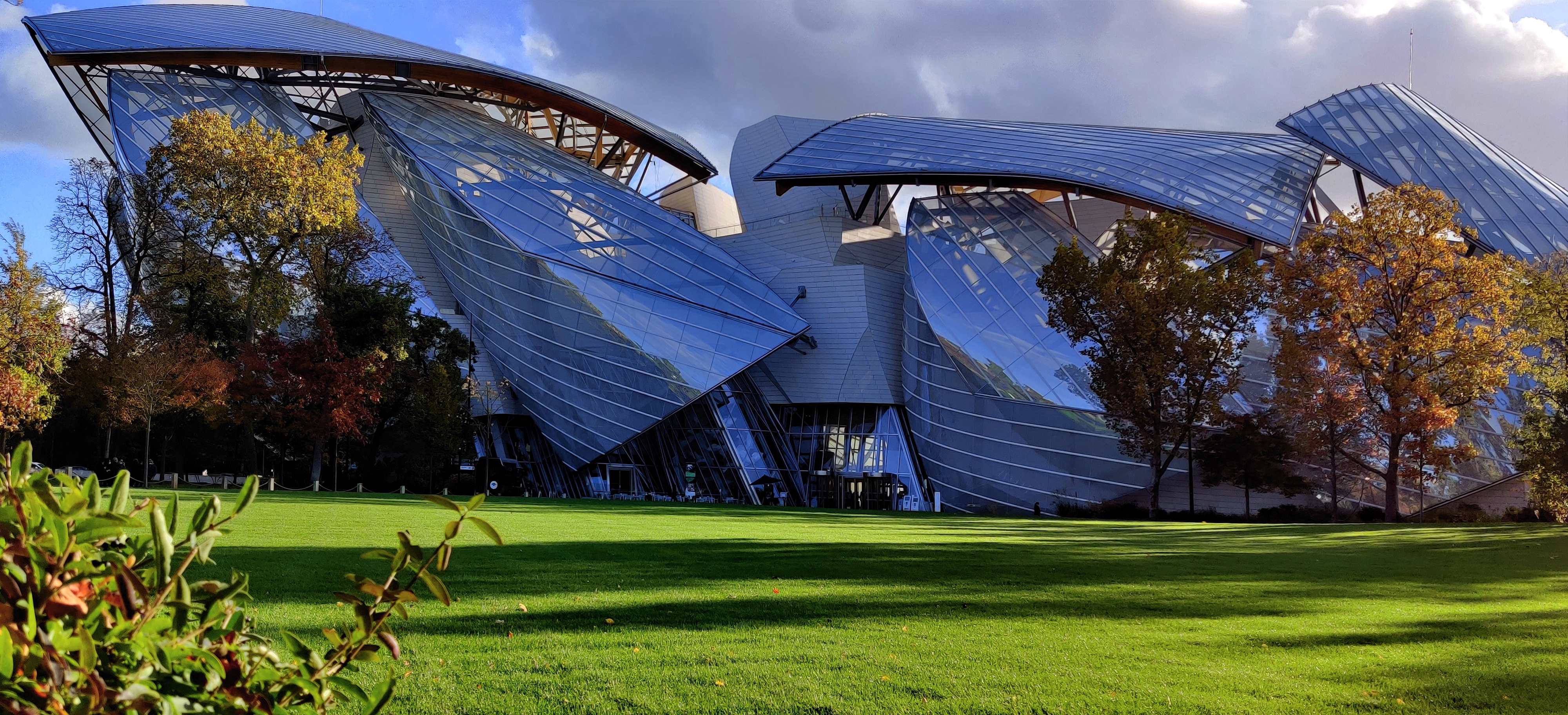 Louis Vuitton Foundation & Rothko
"Color was not given to us to imitate nature. It was given to us so that we could express our emotions" – Henri Matisse
Rothko was a central figure in the post-war painting scene in the USA and, together with Paul Jackson Pollock, Willem de Kooning, Barnet Newman and Clifford Still represented the so-called New York school of the abstract expressionism movement. The fauvist colorist Henri Matisse had a great impact on the artistic development of Rothko as well as the artworks by French post impressionist Paul Cézanne, surrealists Max Ernst and Joan Miró.
For the first time, the Louis Vuitton Contemporary Art Foundation, which was inaugurated in Paris in October 2014, is offering the largest (115 paintings) specific, bright and colorful exhibition of Mark Rothko. The colors and supports invent a new freedom by invading the space of the Foundation, the building of which is a true artistic gesture, designed by the American architect Frank O'Gehry.
We start the visit by discovering the polychromatic monumental sculpture composed of eight 'petals' 'Canyon', a structure of geometric shapes composed by Katharina Grosse is a "visual trigger" connecting the floor and ceiling of the lobby area. The designer sublimates the space thanks to her technique of projecting color using a spray gun, which has become her pictorial signature: "What interests me is that the architecture of a given situation remains present. As here at the Louis Vuitton Foundation, both architecture and my painted sculpture remain effective, the two propositions collide". This interaction between art and architecture continue on 4 different levels of building with 'Mark Rothko' retrospective that brings together his art works from the largest international institutional collections, including the National Gallery of Art in Washington D.C., the Tate in London and the Phillips Collection in Washington D.C., and from international private collections, including the artist's family collection.
Plenty of people can tell you what a Mark Rothko painting looks like but only a few people can tell you what it feels like to stand in front of a Rothko painting in person. His works are concentrated on the expressive potential of large colour fields and the physical sensations generated by an enveloping atmosphere of luminous optical effects. One of the essential features of Rothko's paintings is their ability to evoke strong emotional responses within viewers, which mirror simple and complex, personal and universal concepts by means of a reduced yet highly potent visual language.
"I am not interested in colour. It's light I am after"- told the master, but still Rothko continues to use vivid colors until the end.
"A painting is not a picture of an experience. It is an Experience," he wrote. The "classic" Rothko's, his best-known rectangular Abstract Expressionist fields of color from the late 1940 and onwards creates a very specific atmosphere.
The largest portion of the exhibition includes 70 works, awash with chromatic harmonies of saturated yellows and reds, oranges and pinks, purples, green and blues. Their bright colors have often led observers to misconstrue these ethereal and beautiful works as serene or cheerful.
The show takes a chronological approach, beginning in a dimly lit subterranean gallery with Rothko's early works.
Painted in New York in the 1930s, where Rothko settled as an adult after emigrating to the U.S. from Russia as a child, these lonely and claustrophobic figurative paintings convey the spirit of the Depression era.
"I belong to a generation that was preoccupied with human figures; it did not meet my needs. Whoever used it mutilated it"- explained the artist. Since the early 50th his paintings, which represent a minimalistic superposition of colored shapes, represent a vibrating palette of an infinite range of tones and values, creating magical and mysterious inner light. The permanence of Rothko's questioning, his desire for wordless dialogue with the viewer, and his refusal to be seen as a 'colorist' are all elements allowing a new interpretation of his multifaceted work in this exhibition.
"My art is not abstract, it leaves and breathes… I have imprisoned the most utter violence in every square inch of their surface".
The aim of the artist's creation was to raise painting to the level of greatness where music is, which is in the first place in the hierarchy of the arts concerning the efficacy of consciousness and subconscious. And we know that a big number of songs were dedicated to his images of painting, from Morton Feldman to Peter Gabriel.
"I became a painter because I wanted to raise painting to the level of poignancy of music and poetry." – said Mark Rothko.
The exhibition's final gallery offers up a number of Rothko's late black and gray paintings alongside sculptures by Giacometti, an artist to whom Rothko felt an affinity. The series had originally intended to be shown in a never realized commission for UNESCO. He continued to work the achromatic compositions that were marked by a certain severity and could be associated with the artist's health problems and depressive state, until his death.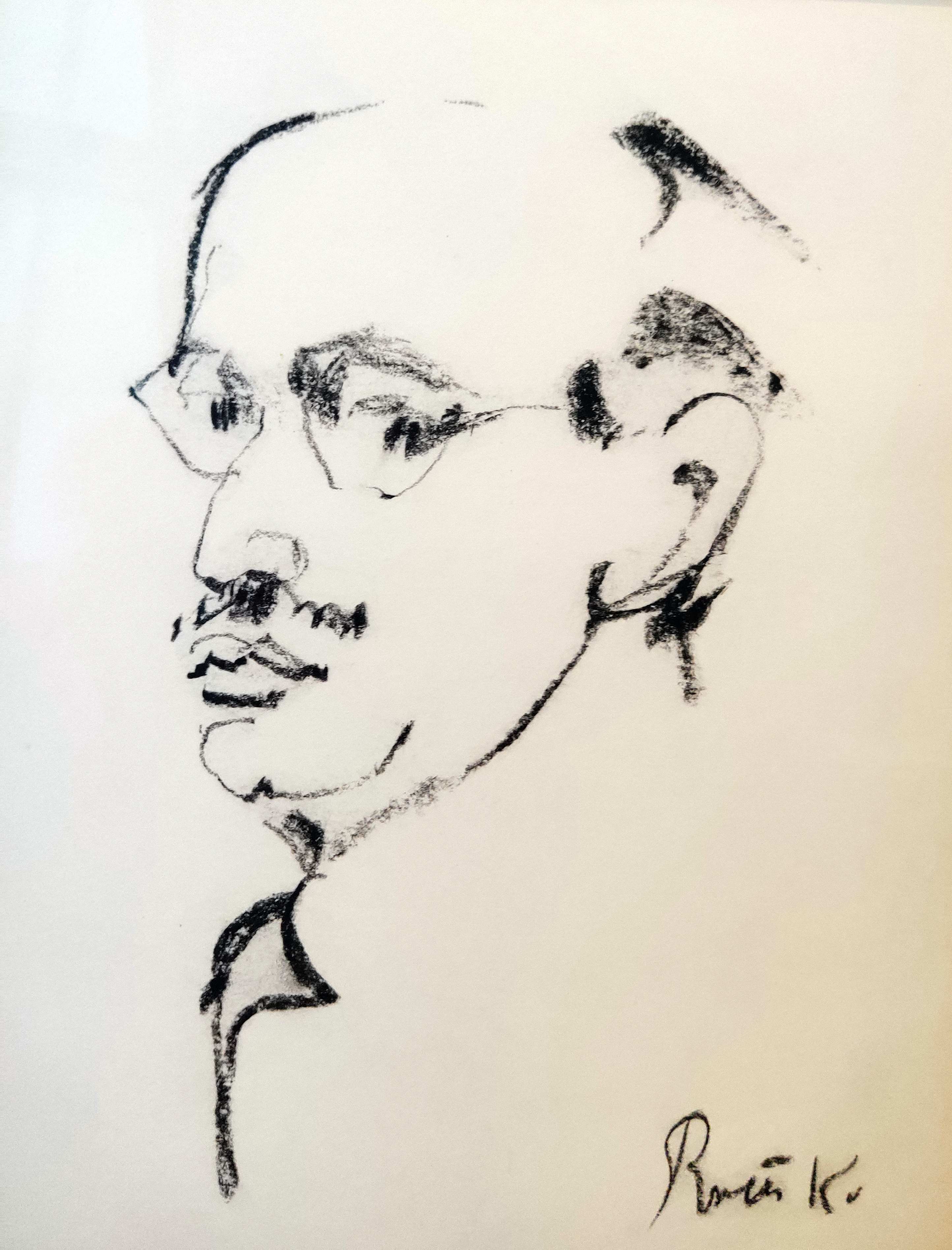 "He was 66 years old. The Chief Medical Examiner's office listed the death as a suicide." – published by the New York Times.
"The loss to modern art is incalculable. One of the pioneers of abstract expressionism, his work 'painting about the sublime' was crucial to the establishment of the whole tradition of recent color field painting and continued to pose challenges right up to his death."
Mark Rothko (born Marcus Rothkowitz (1903-1970) was the fourth child of the Dvinsk pharmacist Jacob Rothkowitz. The family lived in Shosseinaya Street that started near the Daugava river and further down turned into a road leading to St. Petersburg, the birthplace of his mother, Anna Goldin. Compared to Marc Chagall (born in Vitebsk, now Bielorussia), Rothko (born in the region of Vitebsk) is not so often reminisced in his paintings or words about his boyhood in the native town, he "was sort of closed about it". His best memories were instead connected to the river. Talking with his friend artist Robert Motherwell, Rothko recollected the glorious Russian sunsets over the river and the spacious flat horizontal planes.
It is from here that he borrowed this illusive northern light, dispersed like curling mist in his classical works. Having left for America with his family at the age of 10, Rothko became an outstanding painter of the 20th century, the founder of abstract expressionism. Up to Rothko's friend and biographer Dore Ashton, he never stopped identifying himself with Russian culture and feeling his inextricable internal connection with his birthplace even being the rest of his life very far from it.
"His temperament was always Russian and melancholy, even when things were going his way," said Betty Parsons, a dealer and an old friend and supporter.
"But he could make black white and white black when he spoke. His wit was not at the expense of people, but at the expense of life."