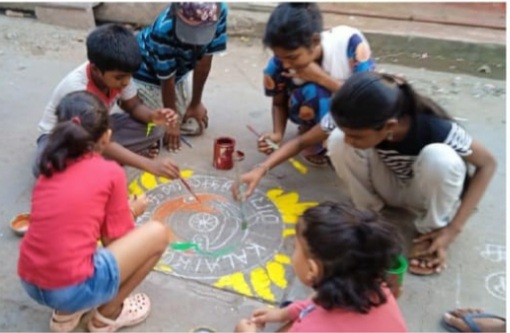 2 April 2023
TASMAI, a Centre for Art & Culture, PONDICHERRY presents
ART + ACTIVISM = ARTIVISM on this Sunday's Public Art Activity
2 April 2023.
LET'S PAINT TOGETHER
Renowned artist Kirti Chandak paints at Francoise Martin Street, Kuruchikuppam participating along with others in the Public Art Project – 'Conversations with the Neighbourhood' in Kuruchikuppam today from 8.30 AM onwards.
She paints at the 'Thinnai', a disappearing feature from the life in Pondicherry. Yet few such houses are seen in Kuruchikuppam and nearby.