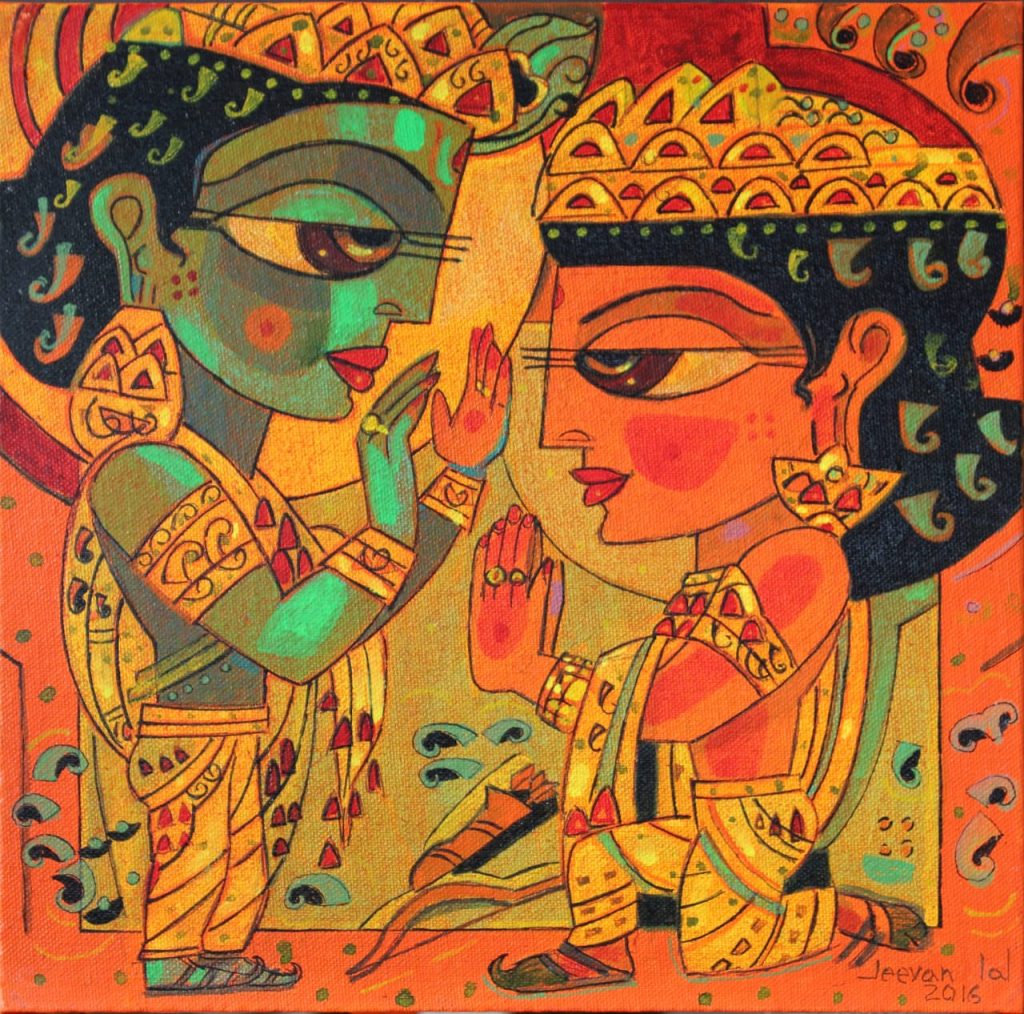 1 February 2023 /
JEEVAN LAL – ARTIST INSPIRED BY TRADITION AND DIVINE BEAUTY
The eminent artist Jeevan Lal is known for his 'avatar paintings' that were inspired by our ancient tradition and mythologies like Mahabharata and Ramayana. The unique paintings are mostly depicted on characters of 'avatars' with divine beauty and style.
His paintings, sculptures, murals and other art works adorn many public spaces, temples, churches and several institutions.
Jeevan Lal studied painting and modelling from Cochin School of Arts and worked at various pavilions including the premier Pragati Maidan, New Delhi.
He worked twenty years in the capital City, Delhi working in many pavilions in Asiad '72 with great fame and admiration.
He worked on various medium, small and large works, murals, sculptures, metal works, paintings etc.
"When I started painting, I was obsessed with modern art and contemporary styles. When I started designing long sculptures for churches and temples, I had to do a lot of research on Indian philosophy and mythology and paint the themes in Indian style," says artist Jeevan Lal.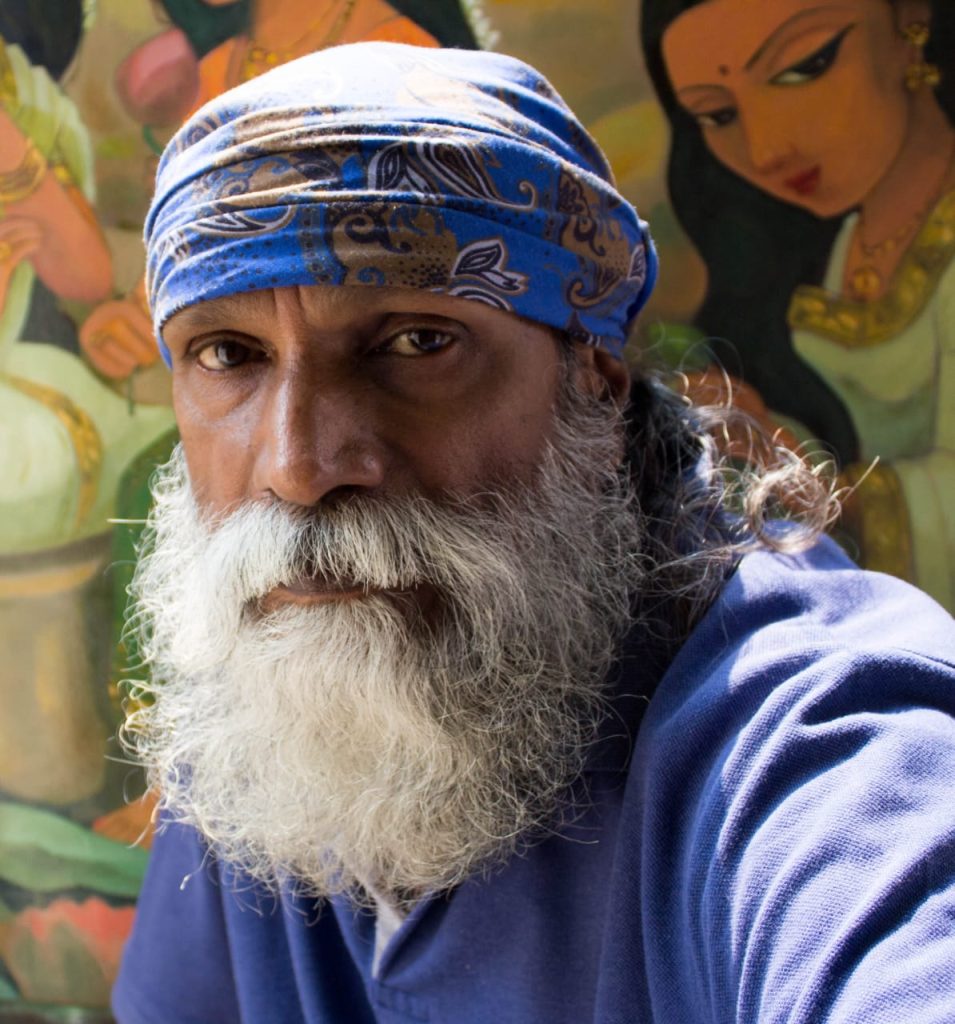 His colour palette is the bright colours, using 'green' for painting Lord Krishna instead of blue. Vivid blues, greens and intense red usually portray visual stories of Buddha, Christ, Mary, Ganesha, Ananthashayanam, Shiv and Shakti and more in their 'avatars', unusual depiction of large sized head with their expressive, deeply meditative eyes with divinity all the time.
"I don't like working with dark or dull colours, I choose the basic colours that are bright, inspired from the murals. I studied folk-art, Theyyam and Kerala murals," says Jeevan Lal, artist of international acclaim.
Jeevan Lal's vast experience and exposure to art and culture that he inherited from different regions of the country reflects in his unique style. His years of long exposure in contemporary art also moulded his own style in art.
The life-size Kathakali sculpture in New Delhi and 'Shivapurana' in mural at the Shiva Temple, Ernakulam are some of his famous art works.
He has conducted many Exhibitions in India and abroad.
The renowned artist now lives and works in Kochi, Kerala.