27 September 2023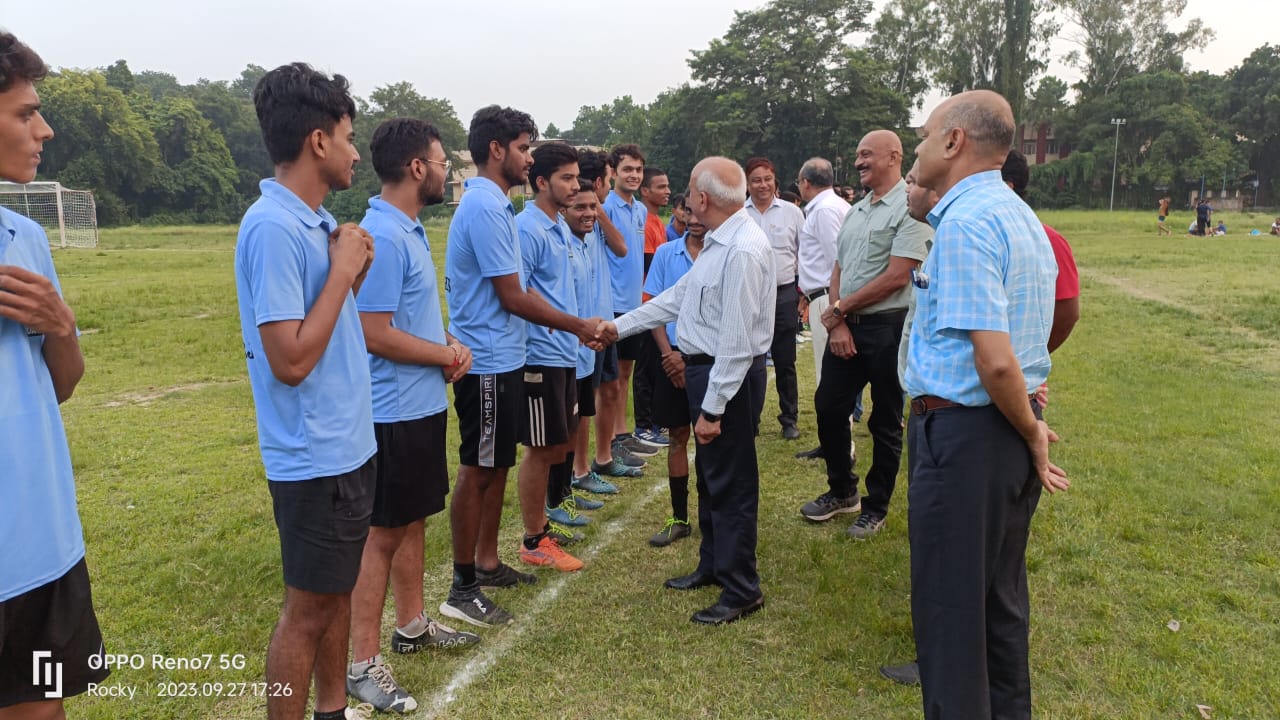 FOOTBALL TOURNAMENT UNDER THE THEME 'SPORTS FOR OVERALL WELLBEING'
AT IMS VARANASI
The Inter-Hostel Football Tournament under the theme 'Sports for Overall Wellbeing' was inaugurated by the Rector, Banaras Hindu University (BHU) Professor V.K. Shukla at Institute of Medical Sciences (IMS) Gymkhana ground, Varanasi on 27 September 2023.
The tournament is being hosted jointly by the Student Wellness Cell, IMS Gymkhana and BHU Sports Board. Professor VK Shukla emphasised the significance of sports in students' life for physical and mental development.
Professor Anupam Nema, Dean of Students, BHU congratulated the student Wellness Cell for organizing this sports event and promised to extend all help for the future activities for the students.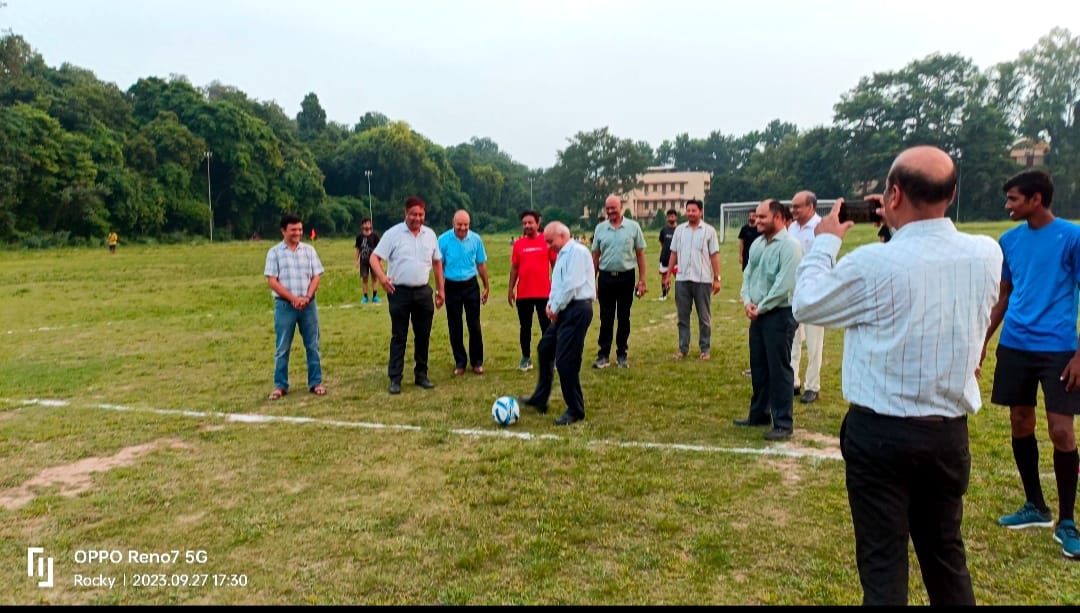 The first match of Pool A was played between Brocha Warriors and Dalamia Dynamos, resulting in a draw. Dr. Amiya Kumar Samal, Warden of Brocha Hostel, and Dr. Prashant, along with the hostel wardens of Dalamia Hostel, were present to motivate the students.
During the program, several dignitaries were present including Professor S.K. Singh, Dean, Medicine; Professor S.V.S. Raju, Director, Institute of Agricultural Sciences; Prof. Lalit M. Agrawal, coordinator, Wellness Cell of Institute of Medical Sciences; Coordinator, Student Counselor Nityanand Tiwari; Dr. Rajesh Meena, Secretary of IMS Gymkhana; Professor B.C. Kapri, Chairman of the University Sports Board and Dr. Vinayak Dubey, admin Warden, Birla Hostel, IMS, Varanasi.